Fri Jul 20, 2012 5:09 am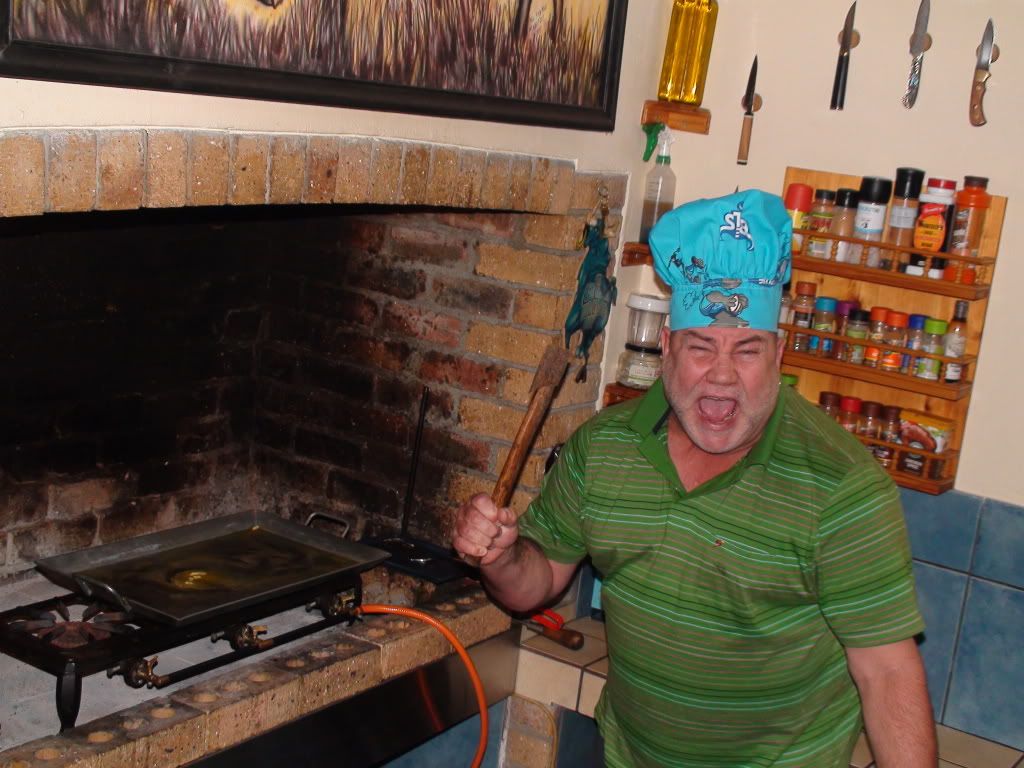 Fri Jul 20, 2012 10:16 am
I see you had a nice birthday
Fri Jul 20, 2012 11:12 am
I'm so using this picture in the next newsletter.
Fri Jul 20, 2012 11:34 am
Heck, I'm using this as my wallpaper at work now
Fri Jul 20, 2012 12:16 pm
TOO FUNNY!
. Is the hatchet to ward off intruders of the fireplace.?!
Sun Jul 22, 2012 2:08 pm
hahahah great!!!! haha
Mon Jul 23, 2012 1:32 pm
....that was me with a serious WAR CRY to intruders of my cooking domain....my dogs jumped into & hid in my swimming pool - the wife had to fish them out & dry them......
I have cooled down since, taken my pills & ordered some more stock from Mark....so relaxing to know you are in control.....
Wed Jul 25, 2012 4:38 pm
hahah that chef hat makes it much better