This pains me to do this, actually I don't "need" to do this, but I am no longer in the restaurant business so I am letting a few killer pieces go.
First up is a Delbert Ealy Meteorite Damascus Petty:
This bad boy is 158.5 mm on edge and 36 mm tall at the heel.
It was forged from an actual meteor. It has an Ivory (walrus) split wa handle with bog oak ferrule.
Really a one of a kind treat. I would seriously doubt there will EVER be many more like it, if at all.
Asking $325.00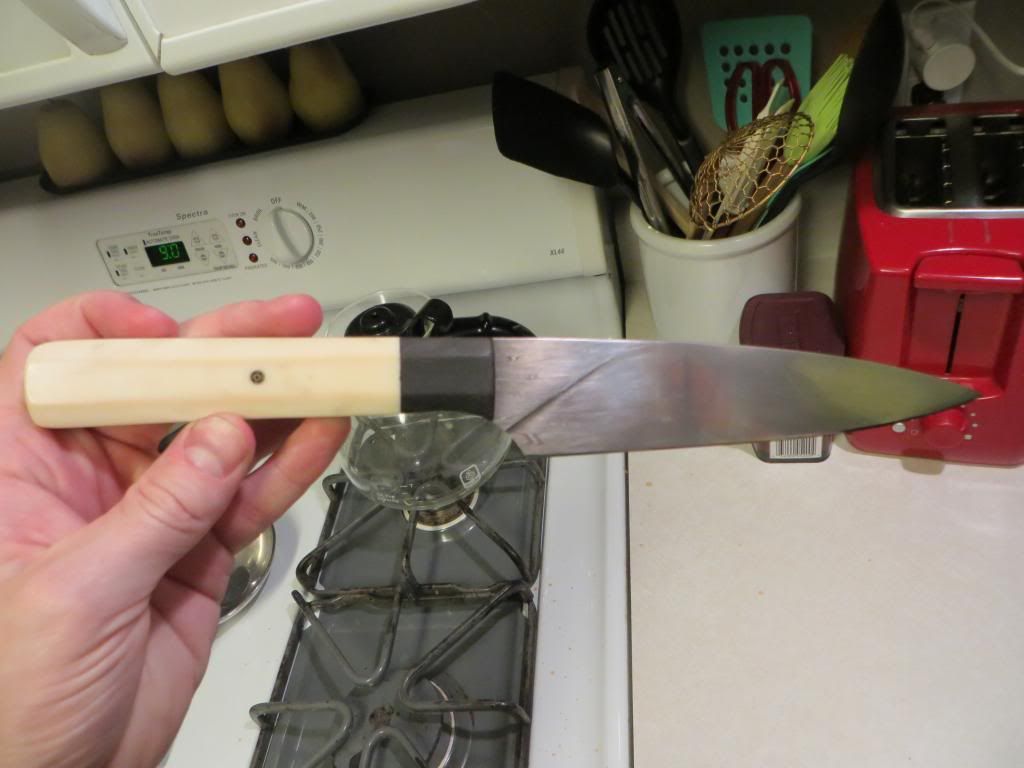 Next up is a 270 sujihiki made from W2 (my personal favorite steel) This is the second best Suji I have used EVER. Really, I have handled a lot of suji's and this is very close to the top.
Maker is JM Forge, who really takes the time to study the grind, great custom handle made by the Handle Meister Stefan Keller, exhibition grade KOA and marbled buffalo horn.
I purchased this for 350.00, letting it go to 275.00, comes with a saya.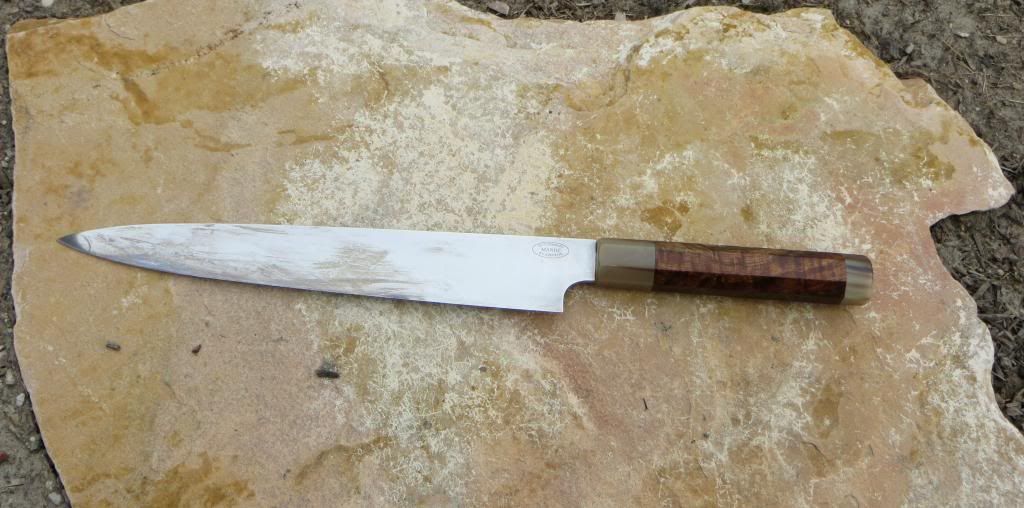 Feel free to shoot me an email at:
mattstephens03@hotmail.com
with any questions,
Matt