Fri Apr 12, 2013 8:07 am
I Stephan,

Please send me 4 of your 180mm pettys. Post pics here as you are making them if you don't mind.
Mon Apr 15, 2013 7:48 am
got the blades rough finished and did up the handles over the weekend.

I'll get some pics up tonight as I polish out the blades and glueup
Mon Apr 15, 2013 8:18 am
Thanks!

Looking forward to the pictures Stephan! I'll post them on facebook too after you post them here.
Tue Apr 16, 2013 6:35 am
bladessssss
up till 1 AM but got some done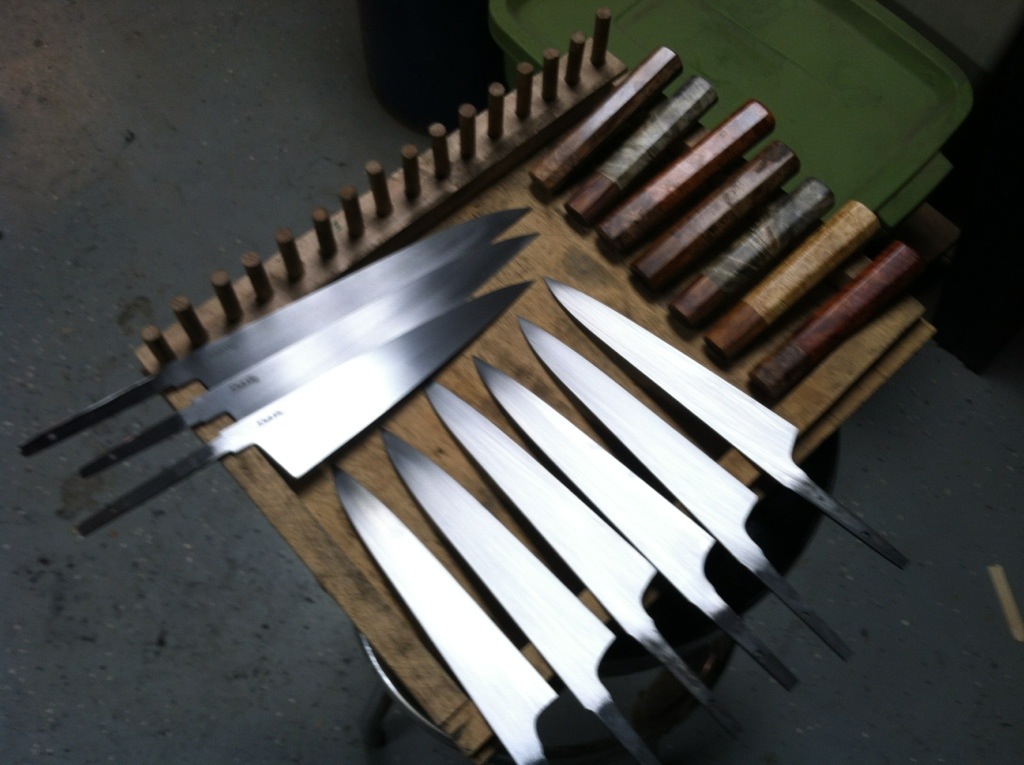 I've tried in the past to get a good picture of how I setup the bevel geometry. this one photo'd really well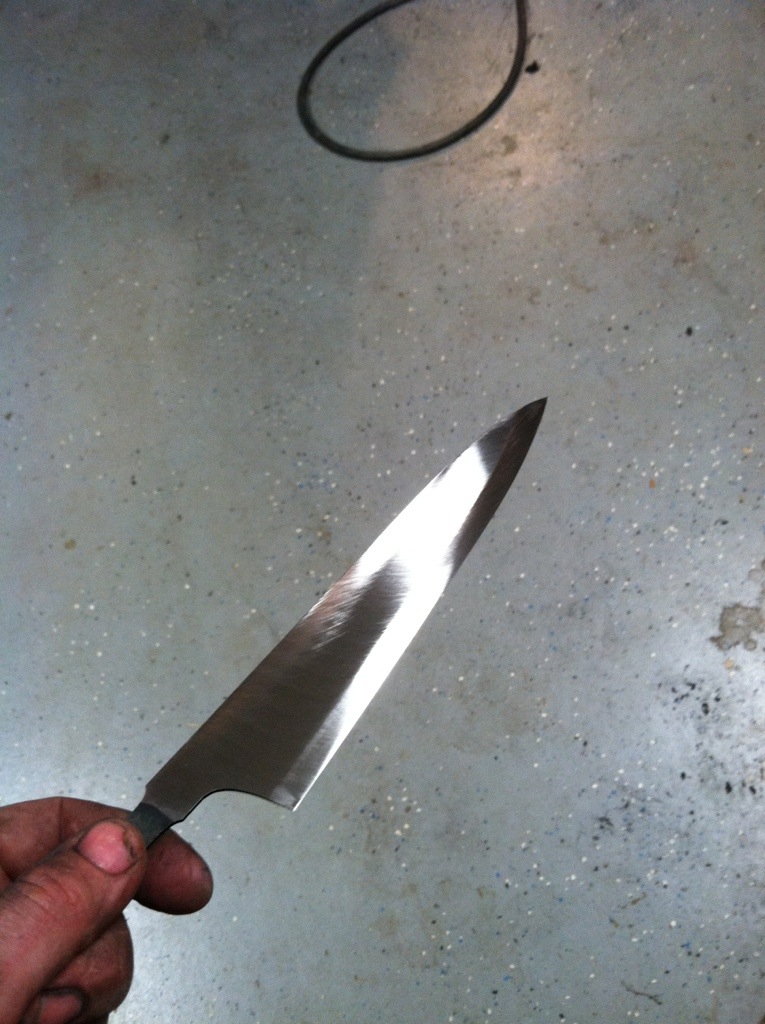 Sun Apr 28, 2013 12:39 pm
Sweet Stephan. I sent you the check on Friday....