Fri Jan 17, 2014 1:27 am
Nothing Damascus or super gaudy here. Just tough tested working knives, which have their own beauty i believe. Not a ton if pictures, because i haven't taken many recently but will update when i can.
Masamoto HC suji 240mm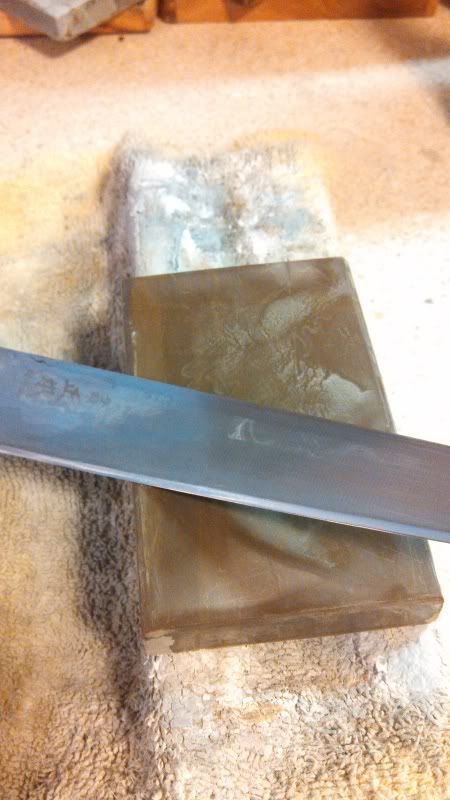 Masamoto VG10 gyuto 240mm after four years use.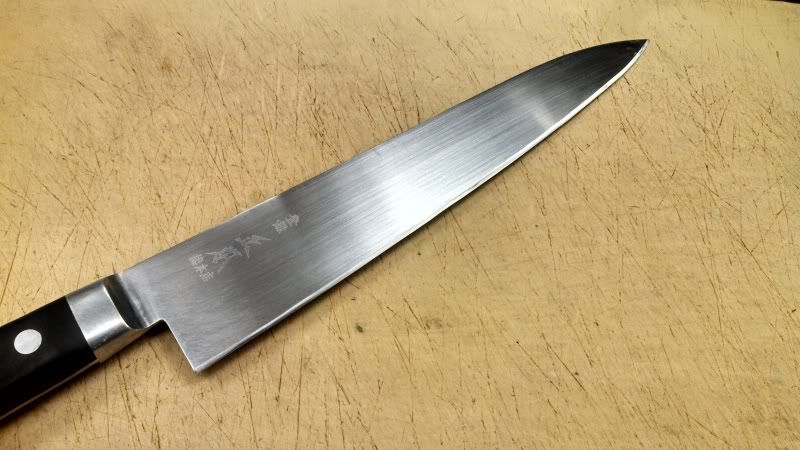 Masamoto carbon yanagi 330mm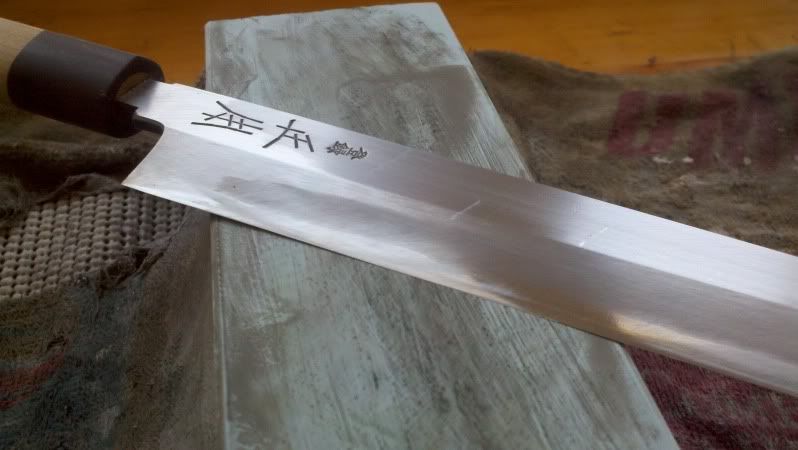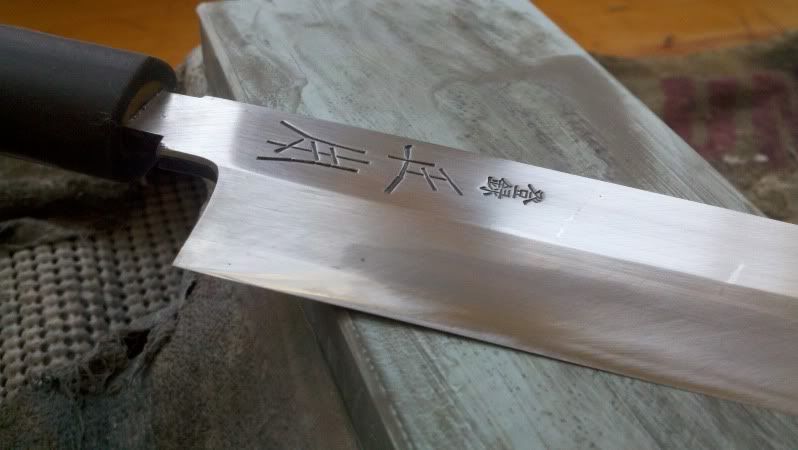 Minamoto carbon deba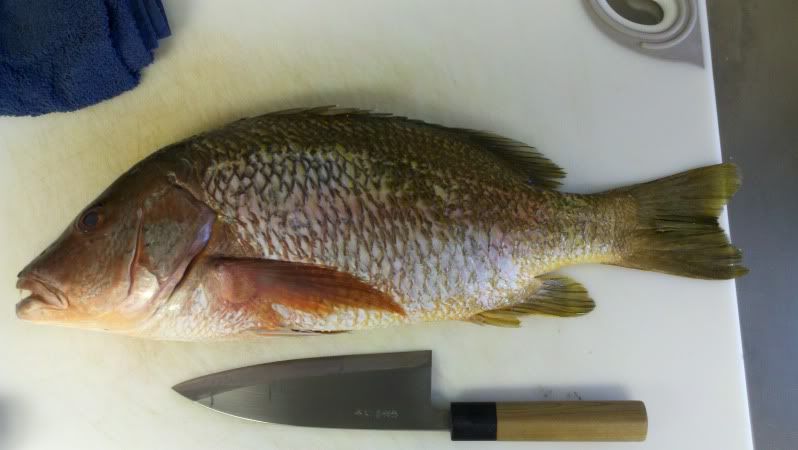 Fri Jan 17, 2014 7:15 am
Very nice!!

Chris
Fri Jan 17, 2014 8:35 am
Reset the bevel on my gyuto a couple months back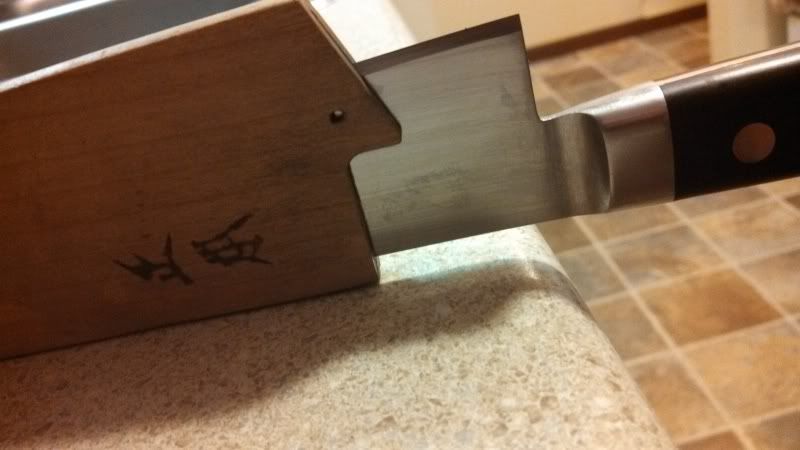 Fri Jan 17, 2014 8:53 am
NBLES <>
We love photos, and I DESPISE bling in a workplace; I for one respect your kit. I like how wide you reset that bevel, and I particularly enjoyed your swarf photo.
Fri Jan 17, 2014 12:00 pm
Your pictures are really good, just right it does not need to be Damascus to be good, but a bit of flair does not hurt to be nice sometimes, especially to manufacture.
Thanks for the nice pictures
Fri Jan 17, 2014 1:31 pm
I had my share of flair in the past, I'm still jealous of my coworkers murray carter knives
Fri Jan 17, 2014 3:43 pm
I'd love to see that rebevel in person, looks clean and crisp. Hope to have that kind of skill myself soon.
Sat Jan 18, 2014 2:09 am
Nice, very nice!
Sat Jan 18, 2014 4:58 pm
Jeff B - A wise man once told me "You'll F up a few knives on the journey to pefection. Messing up knives teaches us how to fix them."

I wish you luck on your journey! Mine has been 6+ years in the making, finally getting to the point where I feel highly experienced with freehand sharpening.
Tue Feb 18, 2014 12:27 pm
speaking of learning to fix mistakes, heres my nenox that I bird beaked being careless
before: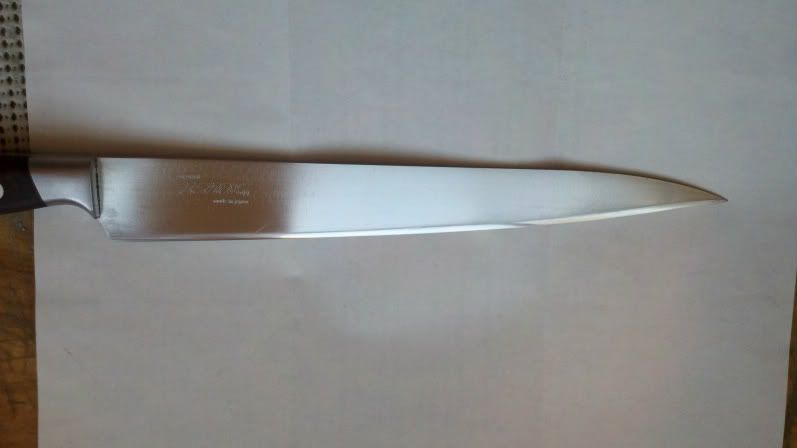 after: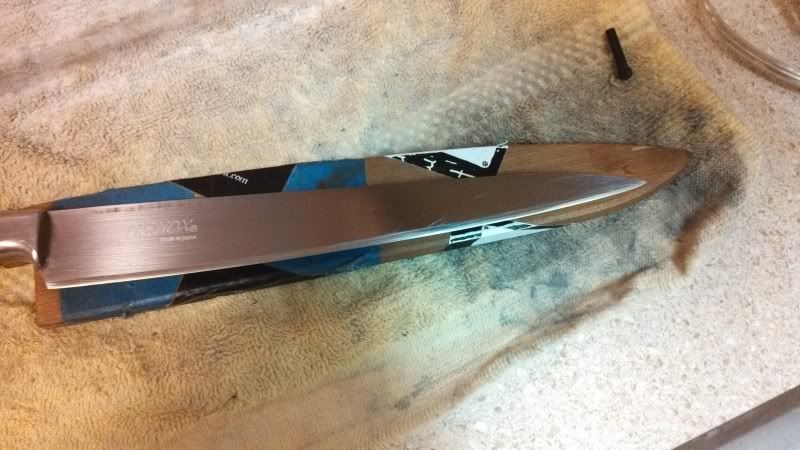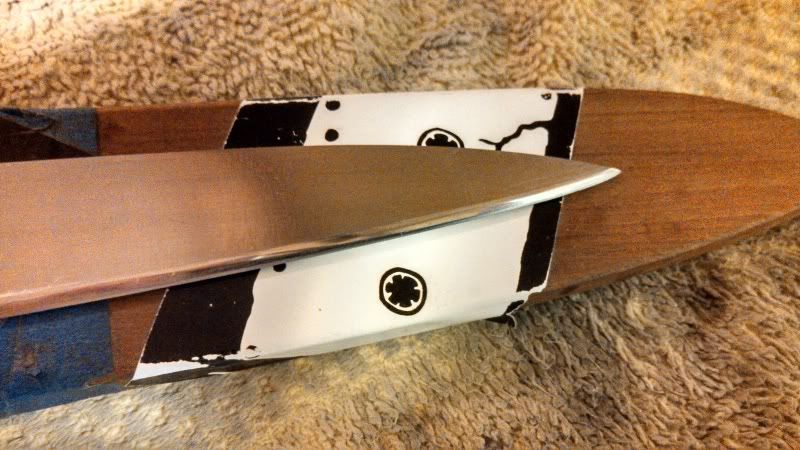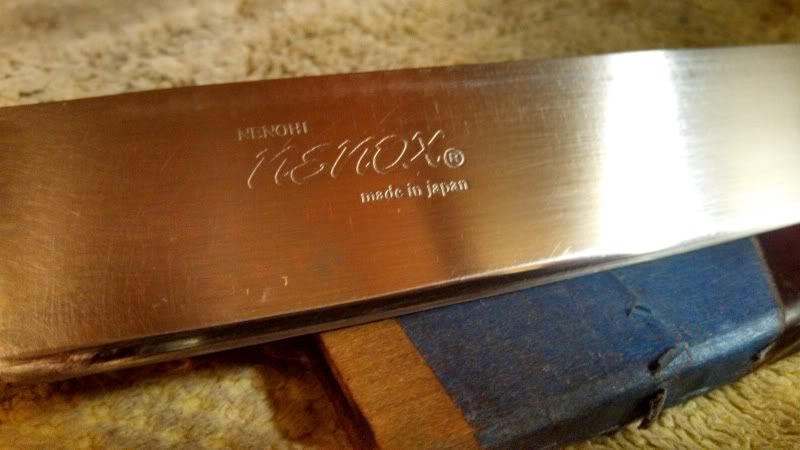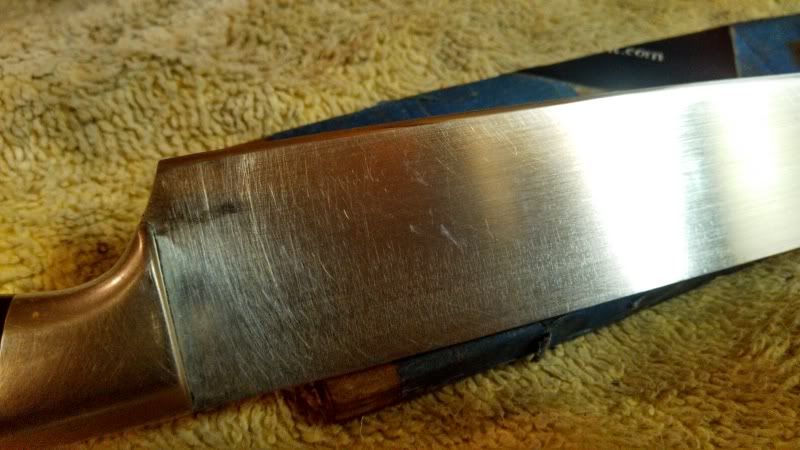 Gyuto full body shot front and back. Put a very small microbevel on it this morning, got tired of it not feeling durable enough at work.