Tue Jun 05, 2012 6:07 am
Here are a couple of new ones on their way to CKTG now. There is one more in the works that should be there soon:
Should make some pretty good fathers day gifts.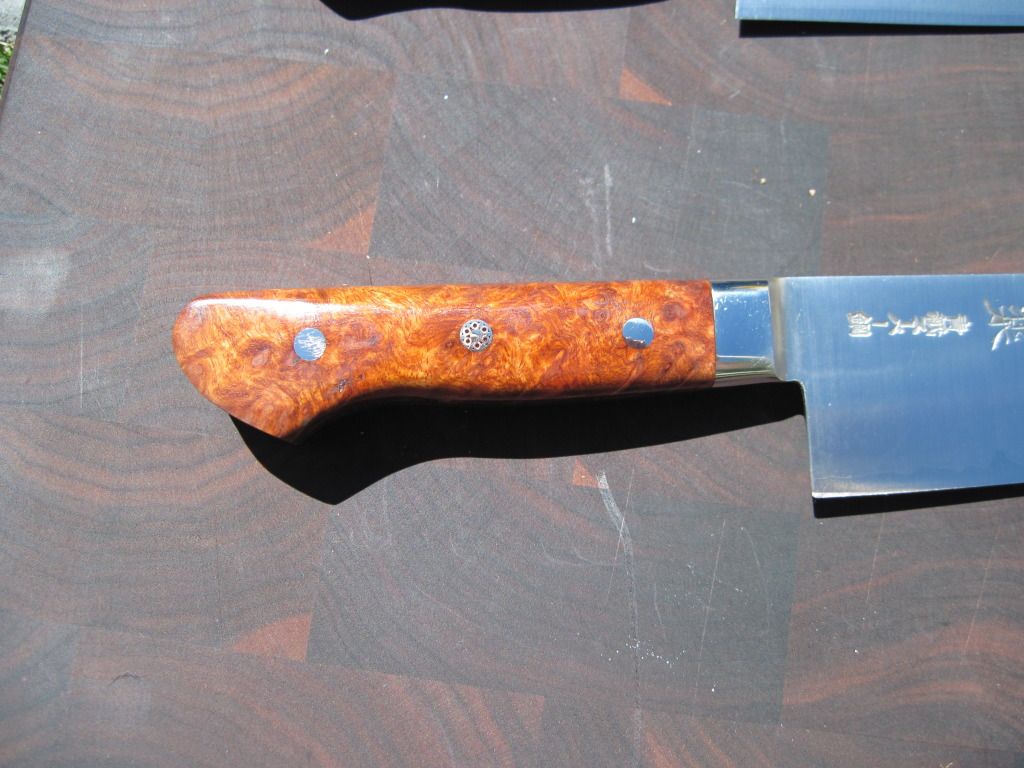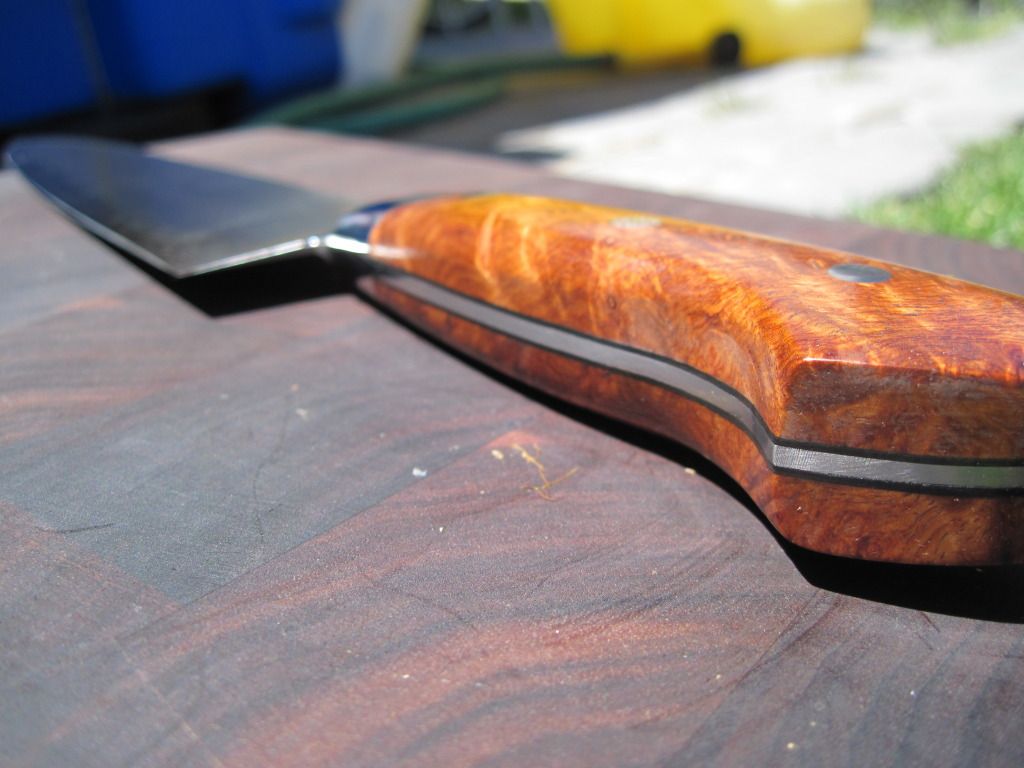 Hope you like them!
Regards, Matt
Tue Jun 05, 2012 6:23 am
Also just finished one for Mark Farley of Burl Source, who is providing some great products:
Ichimonji with KOA and copper: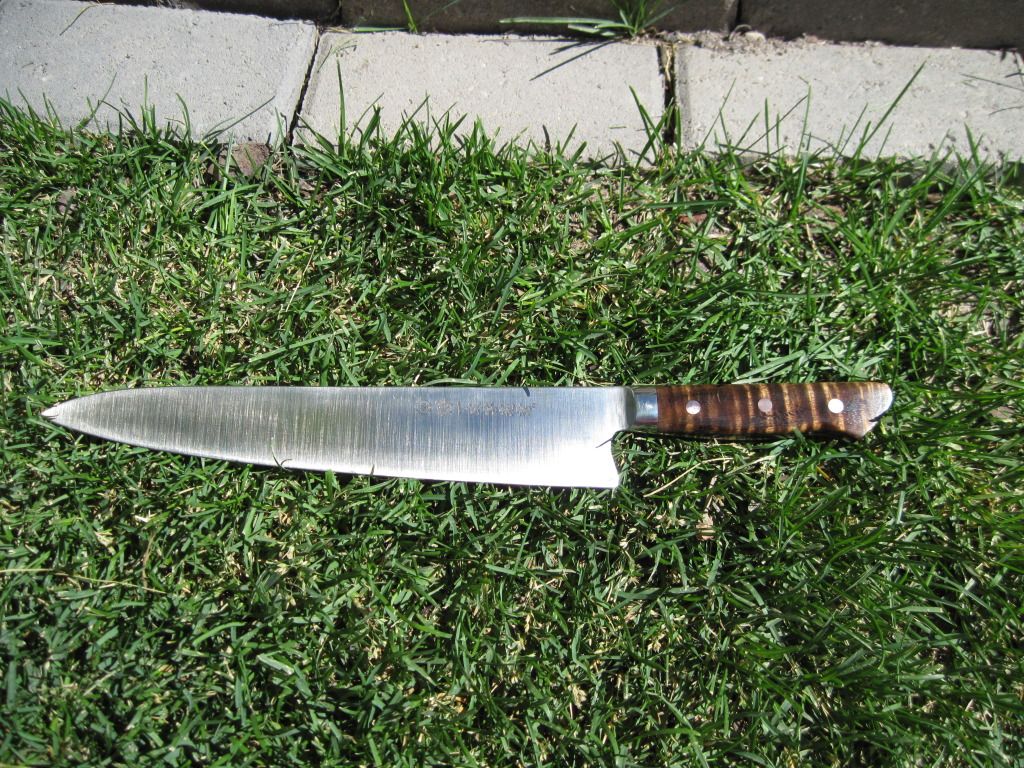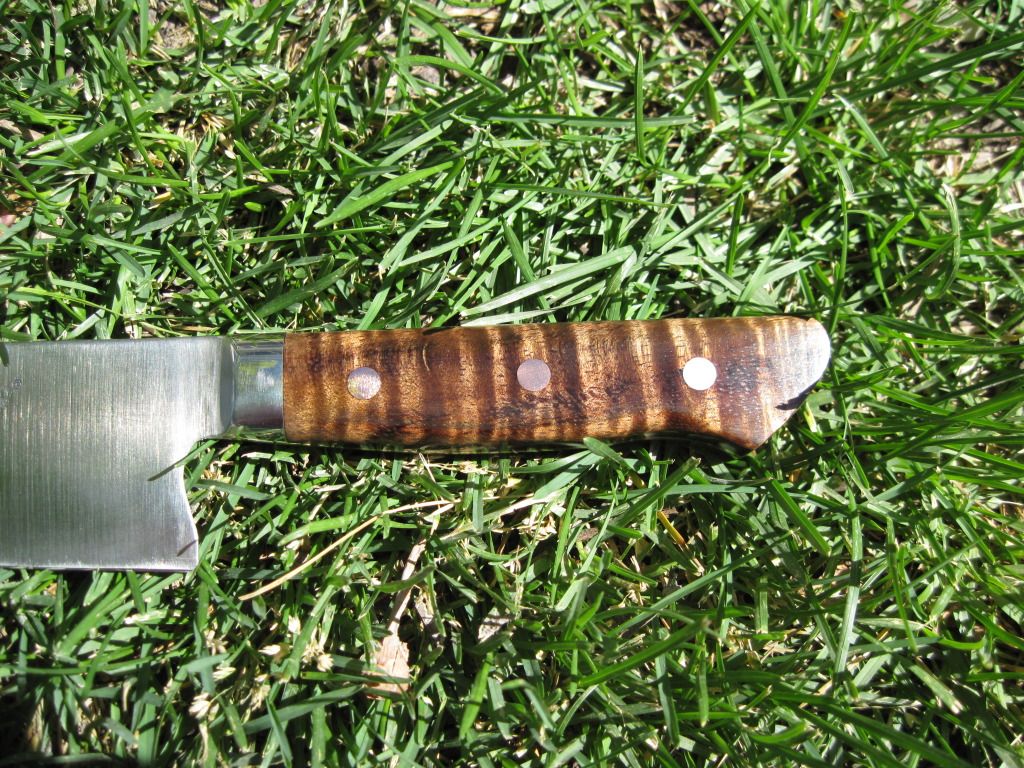 Enojoy, Matt
Tue Jun 05, 2012 10:05 am
Dam that's beautiful someone outdar got some skills! Jmbullman
Wed Jun 06, 2012 1:22 am
Looks good Matt. Thanks! I can't wait to see them in person.
Thu Jun 07, 2012 4:43 pm
Here are the knives. I'll have them up on the site later today.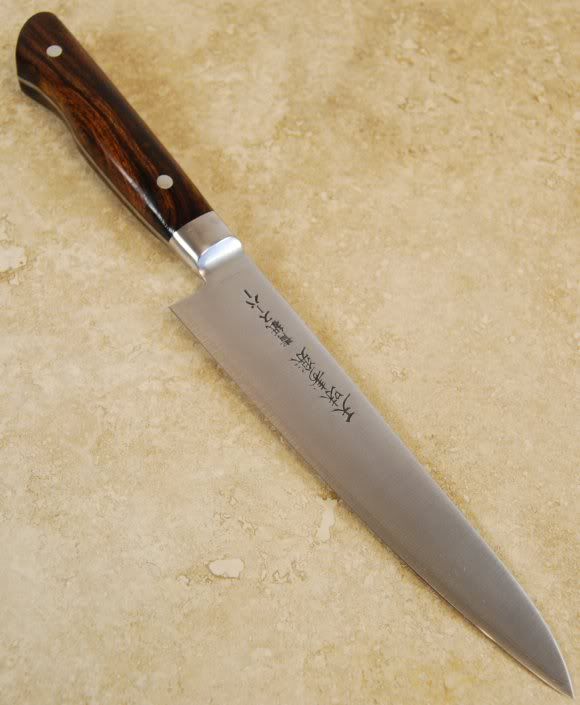 Thu Jun 07, 2012 4:44 pm
Thu Jun 07, 2012 4:45 pm
Thu Jun 07, 2012 8:28 pm
Wow, they are beautiful Matt. I especially like the petty. Great workmanship. We need to do more re-handles on pettys.
Mon Jun 11, 2012 8:19 am
The wood grain adds a nice touch! love it
Sat Jun 16, 2012 5:40 am
Is Hiromoto gyuto on the pic 210 or 240mm?