Sun Oct 14, 2012 11:25 am
Been a while since I have actually completed a handle. 180 Santouku, this one is going to Mark soon: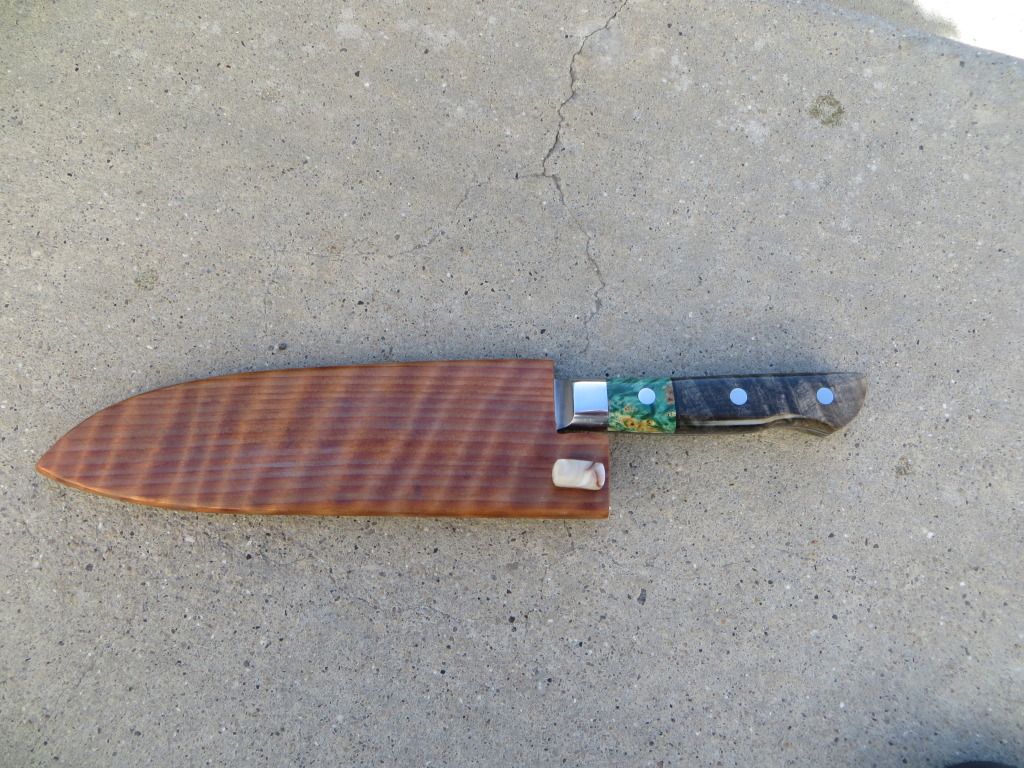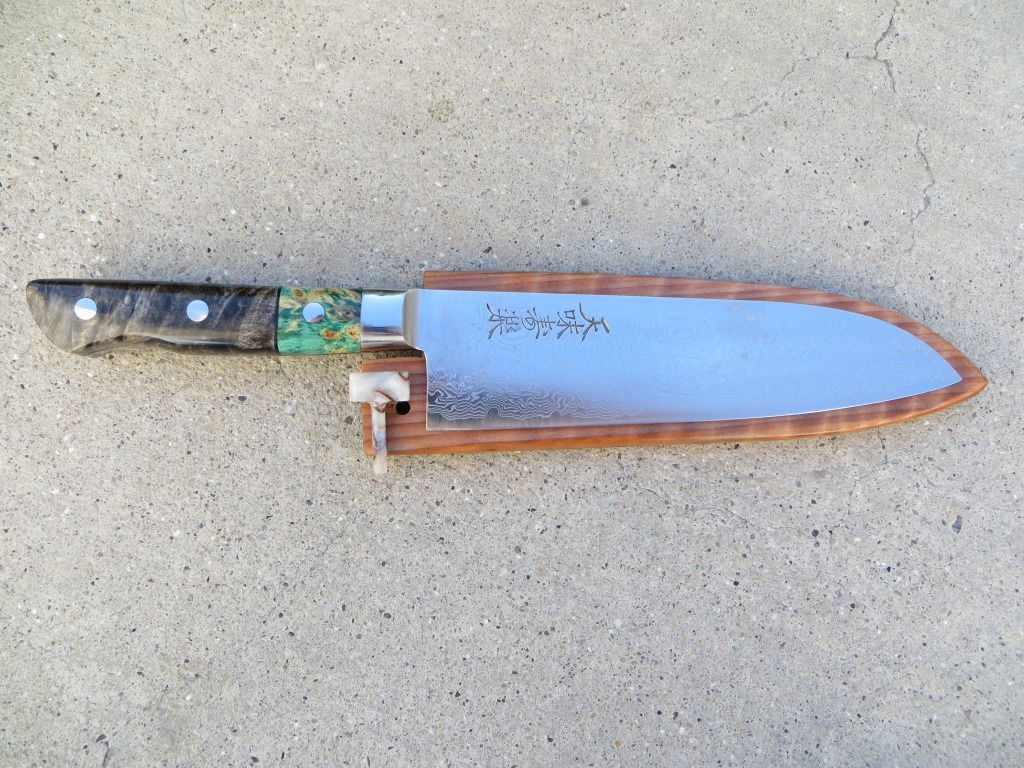 Mon Oct 15, 2012 12:32 am
Gorgeous!
Mon Nov 12, 2012 12:49 pm
First attempt at a Wa handle. Went on my newly acquired Masamoto KS:
Mon Nov 12, 2012 12:53 pm
New handle on a Kono HD 120mm petty: Wicked little knife, I thought about keeping this one for myself. Mark did a great job picking the wood on this one: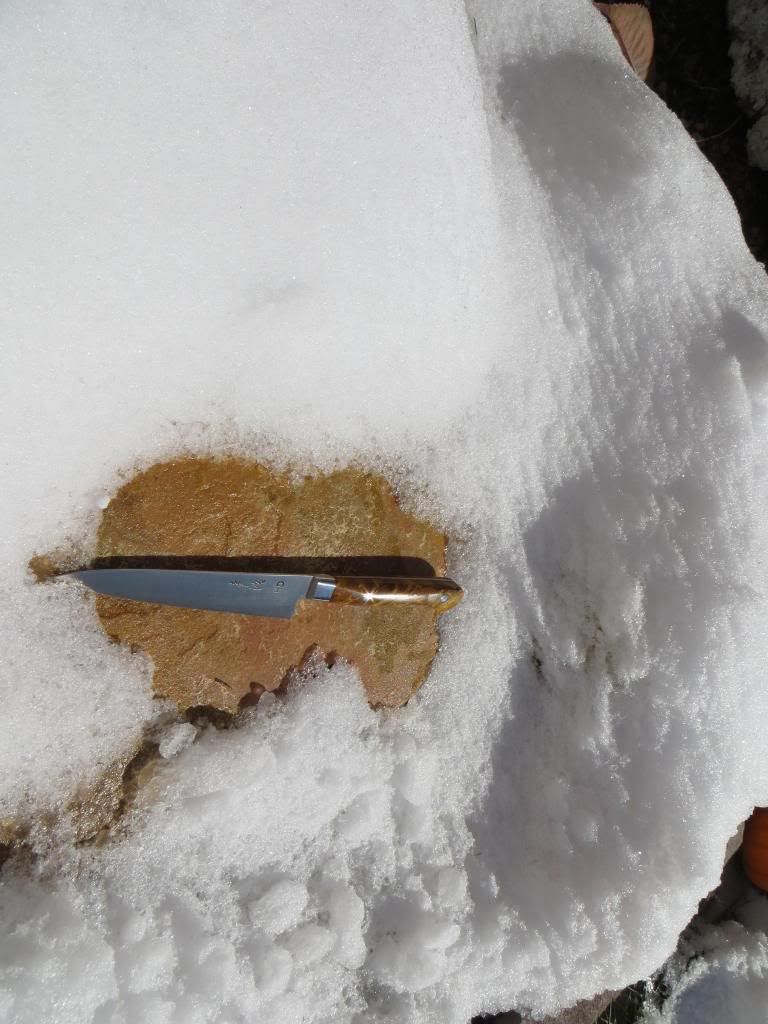 Mon Nov 12, 2012 4:39 pm
Love the wa handle gorgeous work.
Wed Nov 14, 2012 12:56 pm
Very nice work!
Fri Feb 22, 2013 12:10 am
I used to think copper spacers only looked good on KOA, man was I wrong, they look great with 5640 year old bog oak too: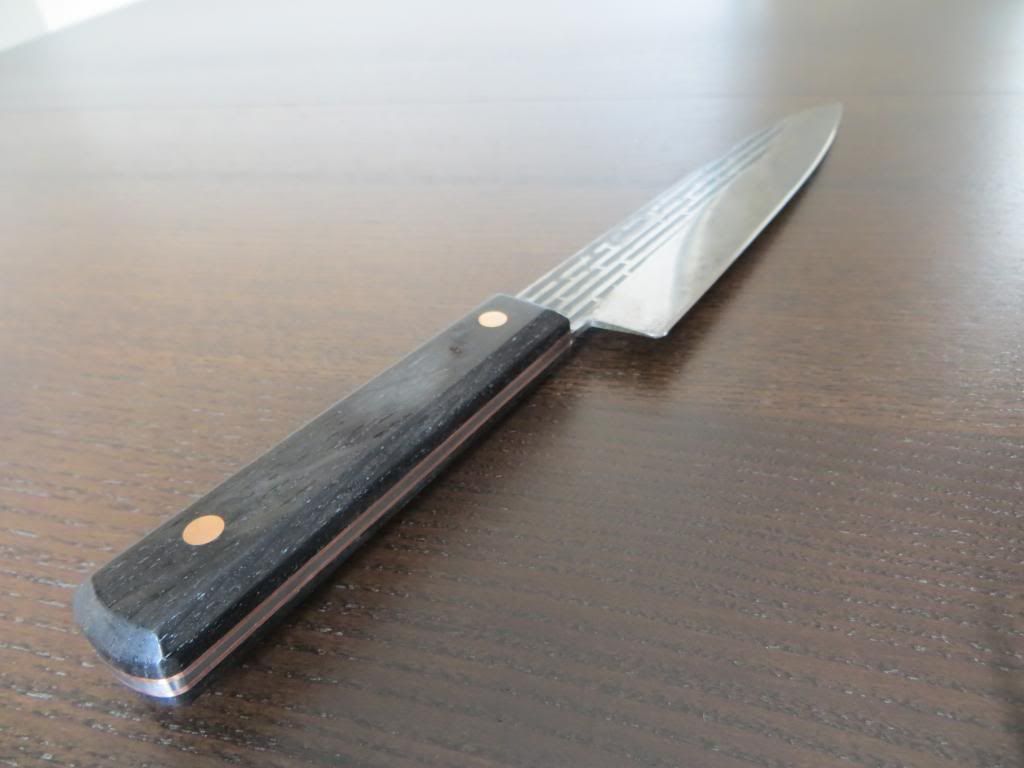 The knife is my grandfathers Forgecraft.
Fri Feb 22, 2013 12:23 am
WOW! That forgecraft looks super! Nice job.
Sat Mar 02, 2013 12:41 pm