Sat Jun 16, 2012 1:03 am
@Big rock, the hiromoto with the red handle is a 240, there may be a 210 in the works shortly.
Sun Jun 17, 2012 1:23 am
Stunning work!
Tue Jun 19, 2012 5:03 pm
Here is one more that will be in route to Mark soon.
Kikuichi TKC 240:
With butt taper: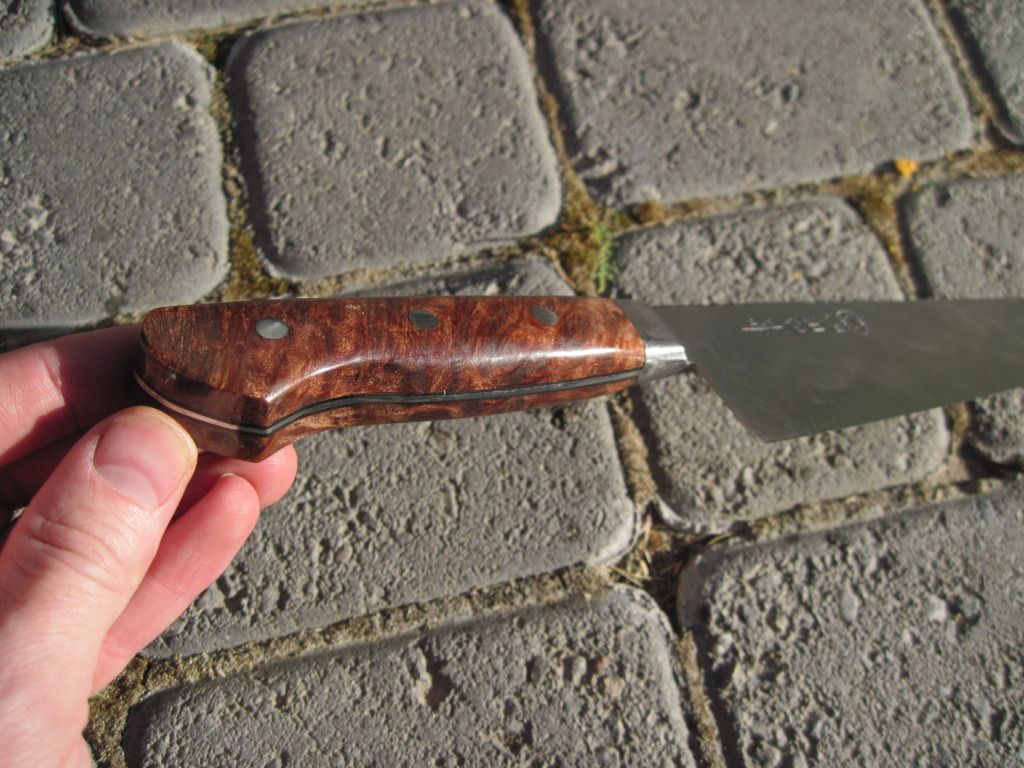 Tue Jun 19, 2012 5:07 pm
This was one for my dad for fathers day. Pretty basic ironwood on a Forgecraft formerly belonging to my grandfather. Gotta love the vintage.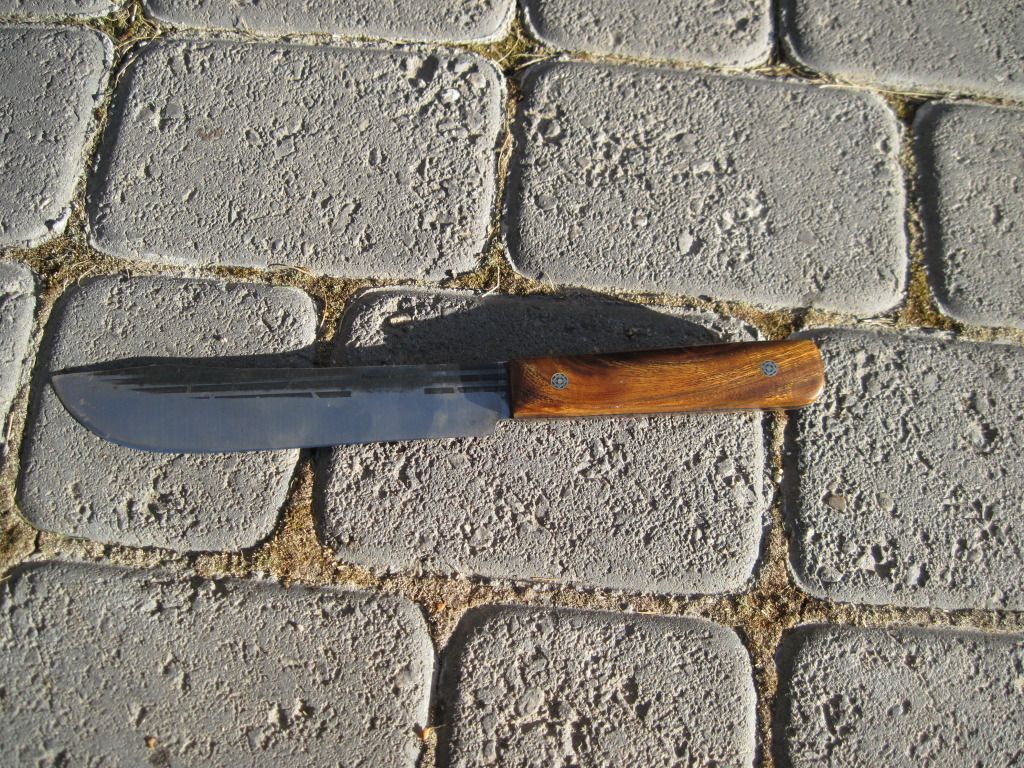 Tue Jun 19, 2012 6:19 pm
Hi Matt,

Looks good. You do nice work.
Fri Jul 06, 2012 12:17 pm
Stuck out of town for a few months, but managed to get this one done before I left. The knife is a Tojiro bread knife with two tone ironwood burl scales, brass rivets and a brass/silver mosiac. This knife is for a fellow forumite.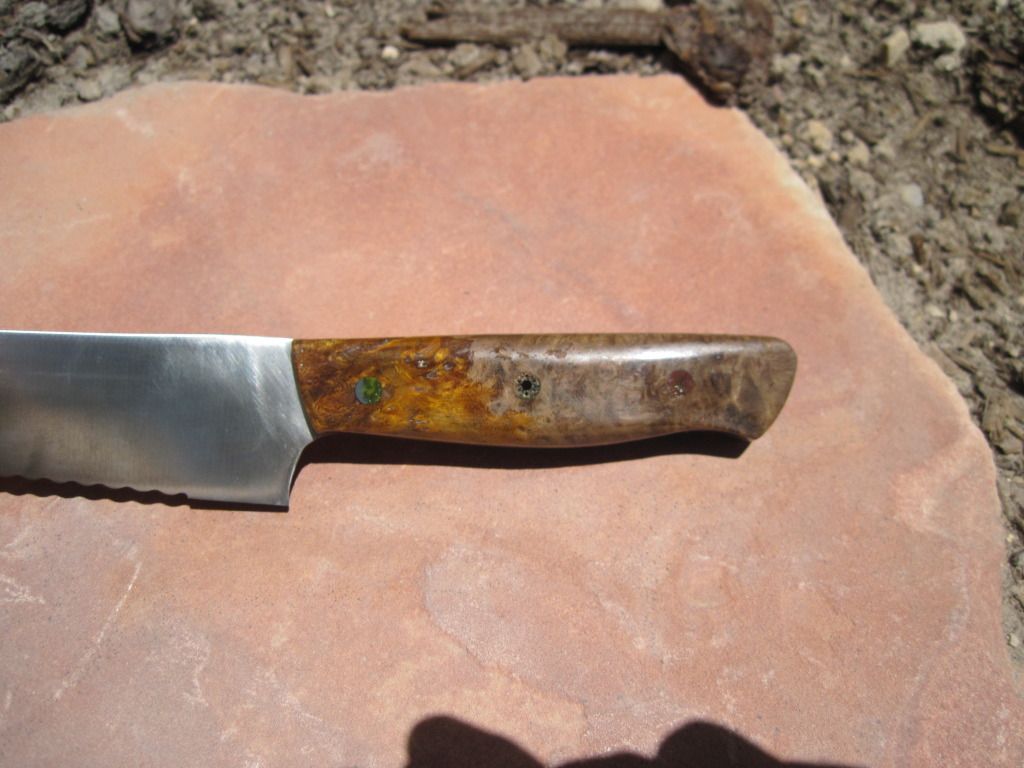 I apologize for the blurry pics...
Fri Jul 06, 2012 3:14 pm
Awesome work Matt. I missed this thread until now. Would love to see some more of your stuff you've got laying around. I got to see some of your stuff in person in Philly last month. Hope to get something with one of your handles on it some day soon.
Fri Jul 06, 2012 5:03 pm
Thanks Knyfeknerd, I am really bad with a camera, as a result I forget to take pics most of the time, but I think I have a few I can post up.
Thu Jul 12, 2012 12:06 pm
Hey, that's my baby... Matt, you were able to capture the contrasting colors of the burl much better than I. That's my favorite part....
Thu Jul 12, 2012 12:42 pm
That one is a 240. Here is a 240 Kikuichi TKC that Matt did last week.