Sat Jun 09, 2012 10:23 am
Pics of sharpened Mac yanagiba following factory bevel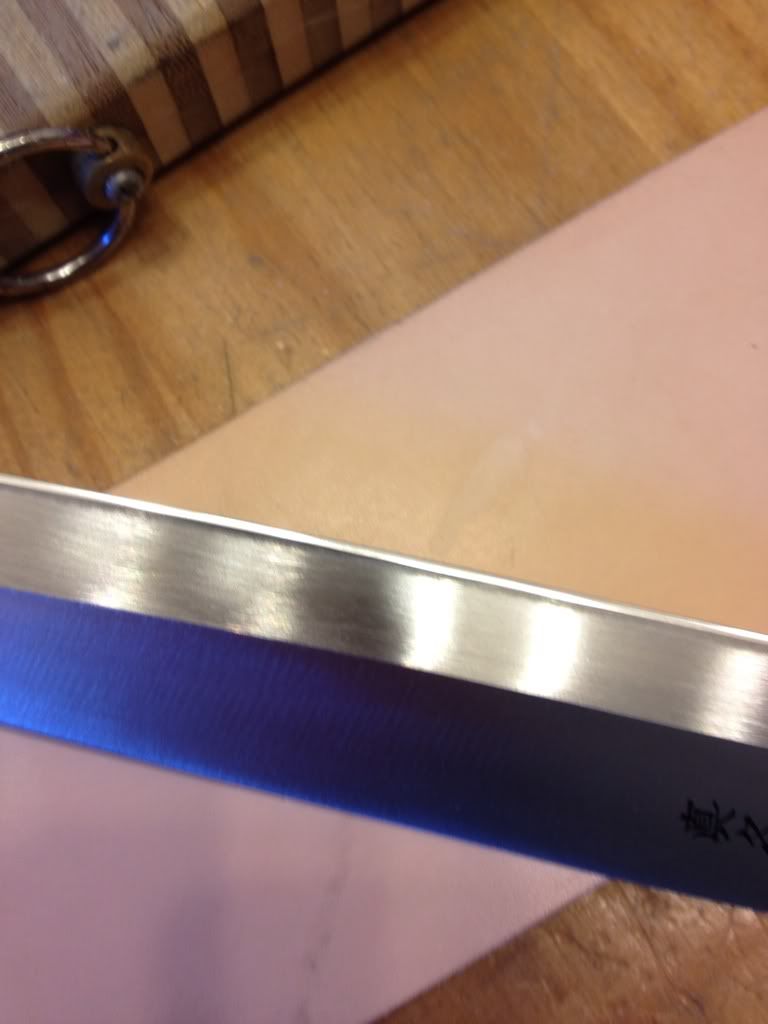 Sat Jun 09, 2012 10:25 am
Sat Jun 09, 2012 10:26 am
Sat Jun 09, 2012 10:27 am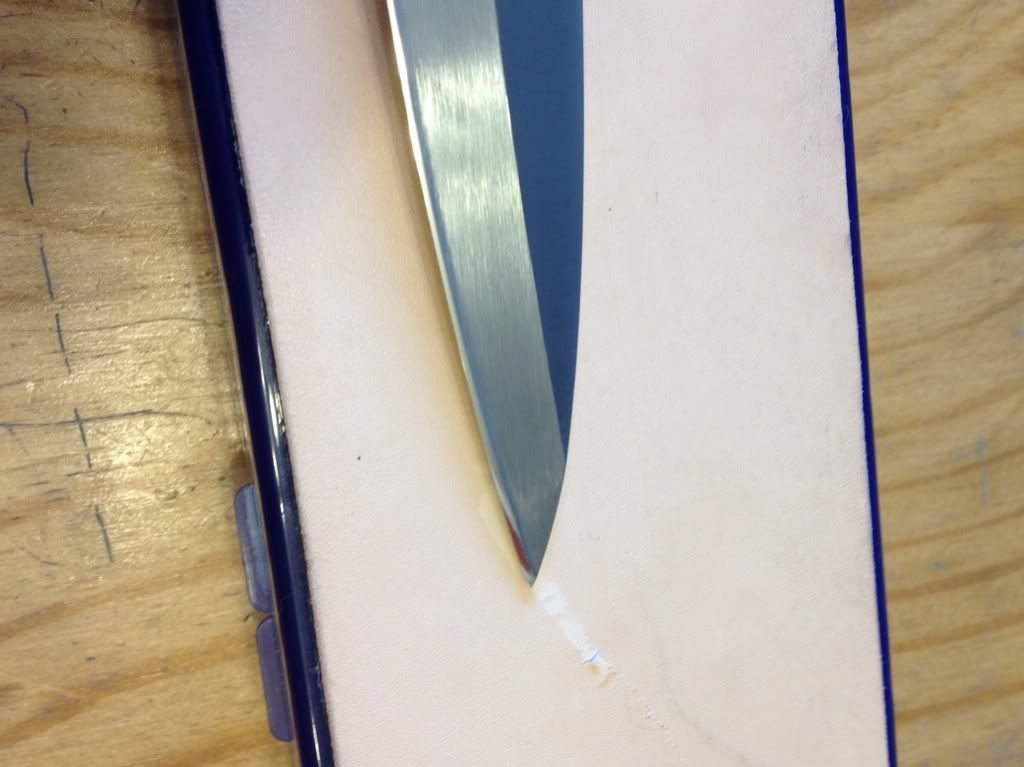 Sat Jun 09, 2012 1:27 pm
Nice! Reminds me, I've got some sharpening to do.
No rest for the wicked.
Sat Jun 09, 2012 3:49 pm
Today is sharpening day for me (as well as plant some tomatos and mow the lawn day). I did my Maruyoshi gyuto. That knife sharpens up easily for me for some reason. I can raise a bur in just a few strokes with my 800 grit stone.
Sat Jun 09, 2012 3:58 pm
Just finished sharpening my haslinger guyto and I am in love with this thing a work of art, not quite as sturdy as marks but bad ass never the same. And a few artifexs were done also! Peace bullman