Tue Aug 28, 2012 8:37 pm
Isaiah is putting on handles for the first 10 of these. We got 42 in this batch so we may sell them out and then have to wait for some more handles to show.

I should have the order buttons on tomorrow and then it may be a day or two until they are in hand and shipping out.
Tue Aug 28, 2012 8:39 pm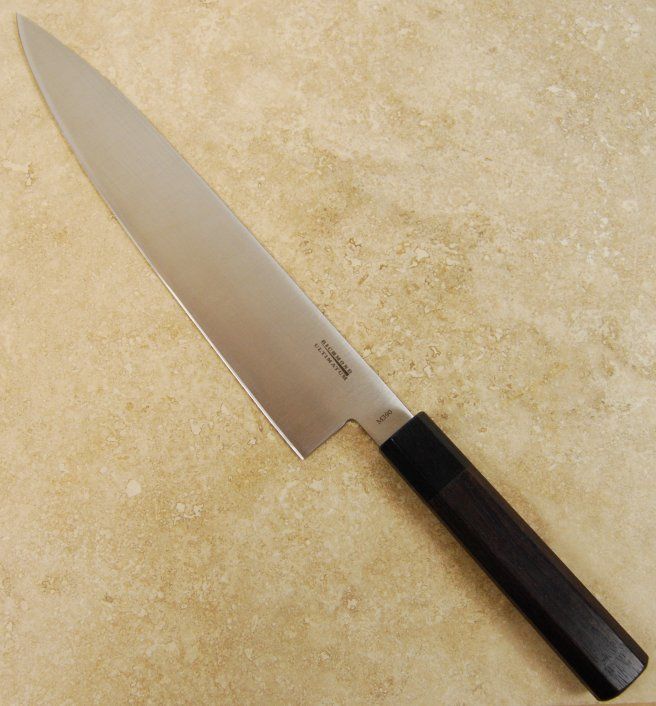 Wed Aug 29, 2012 3:46 am
Lookin nice; I can't wait to watch people fighting over these...
Wed Aug 29, 2012 5:12 pm
How are these different from the M390 Artifex that is/was planned? Is the Artifex model still coming to market?
Wed Aug 29, 2012 7:45 pm
...you're kidding me right......Ultimatum = M390......
Wed Aug 29, 2012 7:49 pm
...whooopeee...my order is in, done & dusted......hurry folks......!
Wed Aug 29, 2012 8:04 pm
I should call this the Rookie Ultimatum since it was you Rookie that pushed me to do this knife. If it sucks it's your fault.
Wed Aug 29, 2012 8:51 pm
MadRookie wrote:...you're kidding me right......Ultimatum = M390......
No kidding. Surely you haven't forgotten:
m390-artifex-t499.html
Just curious what the differences may be and if the Artifex is still planned. Perhaps they are one and the same, but the anticipated price of the M390 Artifex indicated in the opening post of the thread suggests otherwise.
Wed Aug 29, 2012 10:32 pm
The western handles are cheaper on the artifex knives. I got an update on these and they're close to being finished. I'm sending a bunch to Tim for custom handles on these while the rest will be coming to me in the next 2 weeks (I hope). Pricing is not completely set. I need to see how many they yield after they're done polishing them.
Thu Aug 30, 2012 5:23 am
"Villain! You steals the precious! The precious is MINE! All mine! We wants it, we needs it. Must have the precious! We swears to serve the master of the precious. We will swear on... on... the precious!"