Wed May 02, 2012 12:12 pm
Here is a leather sheath that fits both the 10" and 12" Idahone rods. It should be popular.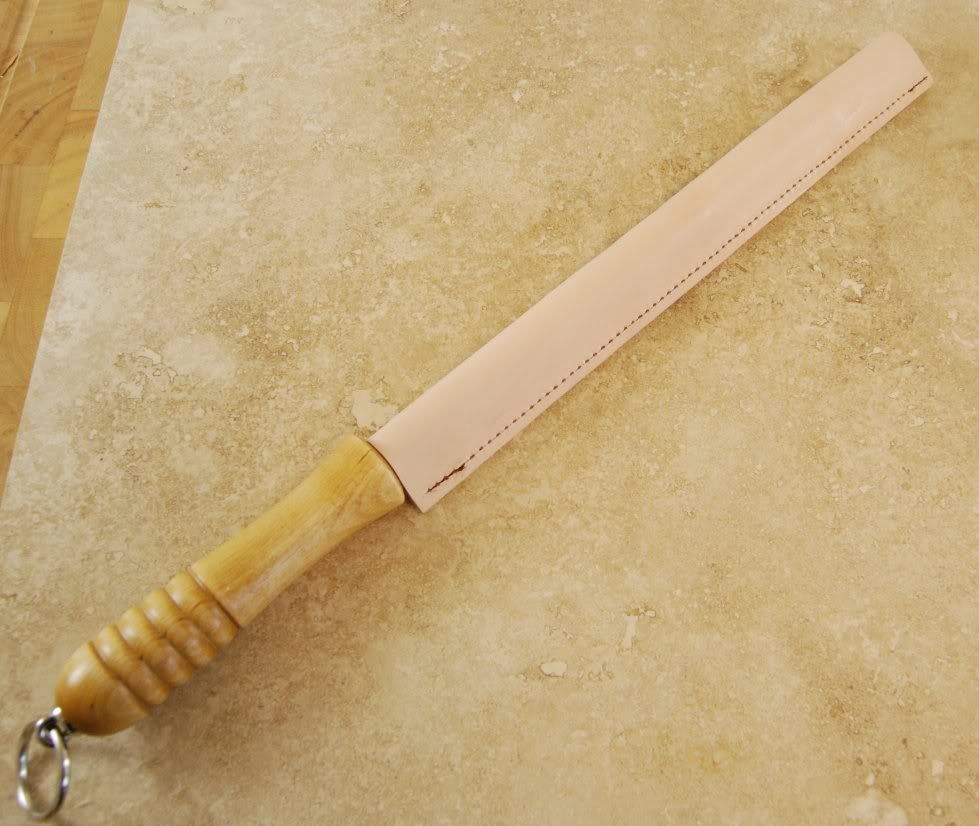 Thu May 10, 2012 1:02 pm
I just got mine. It fits the 12" Idahone nice and tightly. The leather is fairly thick, so it seems like it will add a nice layer of protection. I finally feel comfortable lugging the ceramic hone in my roll with this sheath.