Fri May 03, 2013 10:11 am
So, they had a hard time doing Richmond in Kanji but they can do Mark in Kanji and it's nice. Since most of my customers can't read it I think it would look good aesthetically on the knife.
Check it out.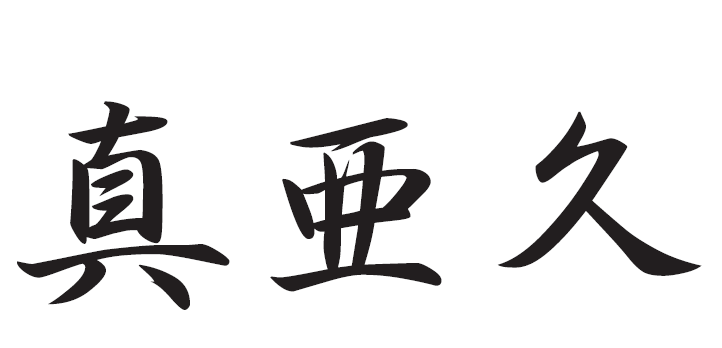 Fri May 03, 2013 10:35 am
Sweet!!
Fri May 03, 2013 10:59 am
Fri May 03, 2013 11:40 am
I agree with Melampus. Could they do an "RK" in English capital letters, not Kanji symbols? I'm visualizing a Japanese stylistic take on RK, but recognizable by those who are not Kanji literate. I guess the question is would they do that, or is that not appropriate for hand engraving from the Japanese perspective?

I think it would look REALLY cool!
Fri May 03, 2013 2:27 pm
Im with Melampus on this. Other possibilities are an RK similar to the HD on konosuke. Or a unique R stamp in the same style as the Aritsugu A-type.
Fri May 03, 2013 3:07 pm
I'm with Melampus. You are building a brand name that will be aimed at Westerners. Extrapolating your recent success, who knows where you will be in 20 years? Kanji is fun, but generate and maintain a recognizable logo. Shun did a good job of integrating the two in their logo,, but it's no Apple or McDonalds. You might even want to hire an expert to establish the perfect brand signature.
Fri May 03, 2013 9:09 pm
Mark in kanji with Richmond below it would be perfect.
Something similar to this maybe...........
Fri May 03, 2013 9:38 pm
I like Jeff's idea, but I think I prefer keeping it more western. Just my .02 cents for whatever that's worth.
Fri May 03, 2013 9:50 pm
+1 For Jeff's idea. If it's a Japanese made knife designed by an American ; what would be more perfect?
Sun May 05, 2013 2:04 am
Badass I want to buy one