Wed Mar 27, 2013 4:33 pm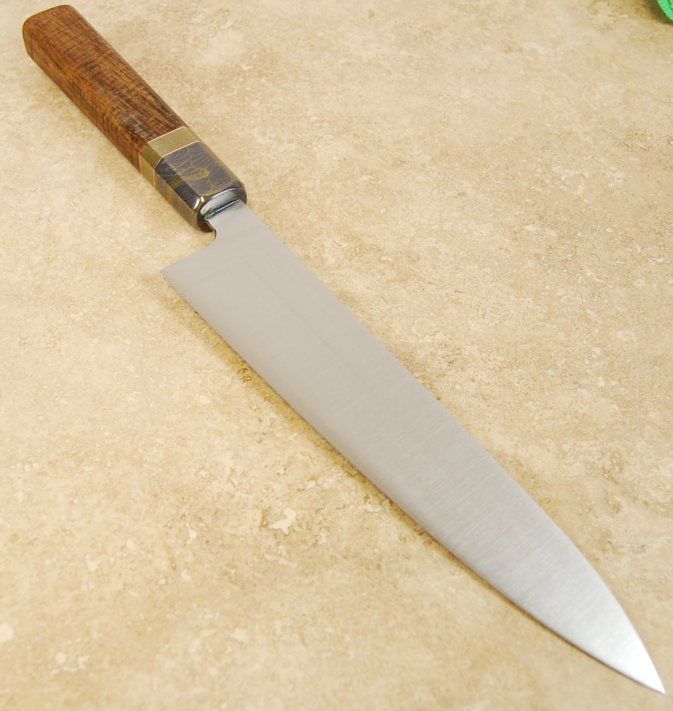 Wed Mar 27, 2013 7:49 pm
That is a real nice looker Matt! What is that ferrule piece?
Thu Mar 28, 2013 4:53 am
It's gunsmoke and gold mokume gane. From a company out of new jersey called M3. I use a lot of their products
Fri Mar 29, 2013 7:21 am
Fri Mar 29, 2013 7:47 am
Tue Apr 02, 2013 5:47 am
The other ZDPs on chefknivestogo
Wed Apr 03, 2013 10:03 pm
What is that red honeycomb material?
Wed Apr 03, 2013 11:44 pm
That honeycomb one is quite possibly the sickest looking handle i've ever seen! WOW!

Chris
Thu Apr 04, 2013 4:13 am
Thanks Chris! Let me know when you need a handle done.

Adam, it's called ctek from composite craft inc. It's awesome stuff. I first saw it on a tactical knife at a show in soCal and was amazed by the design of it. It's very easy to work with. Won't dull your bandsaw blade like G10 does. Comes in lots of colors too. Knife kits sells it.