Local shop had "Pork Cusion" on sale this week. I have never used it to cook with before. Not quite as fatty as the butte end shoulder. It comes from the picnic end. Got a new knife last week time to try it out.
Veg for the braise: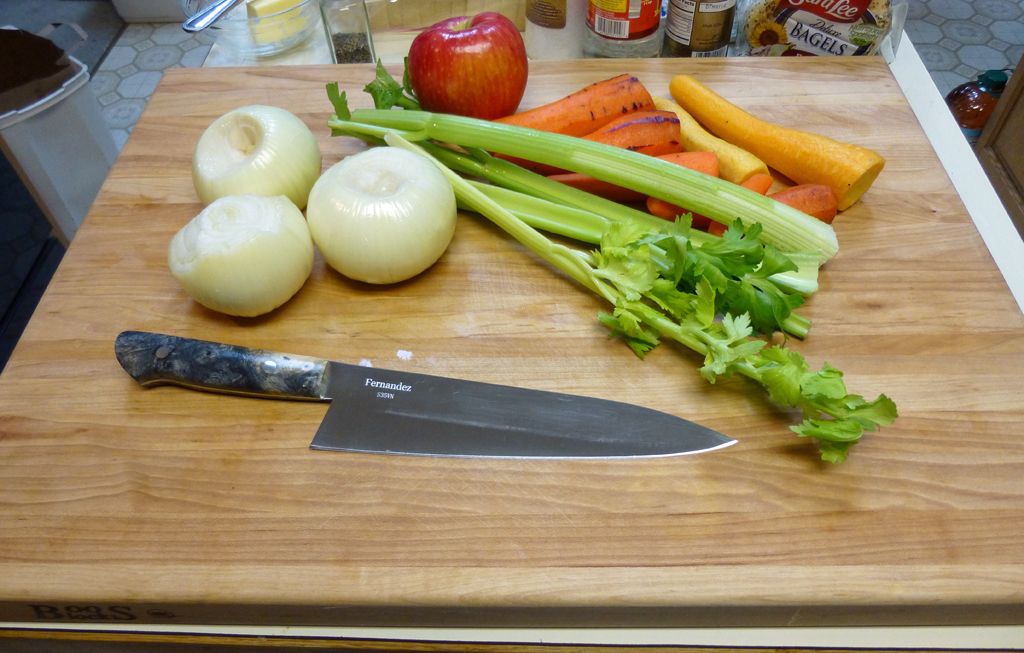 Nice rough chop:
Got the meat out this morning. Let it marinade for just over 12 hours. Used the new knife to cut it last night too: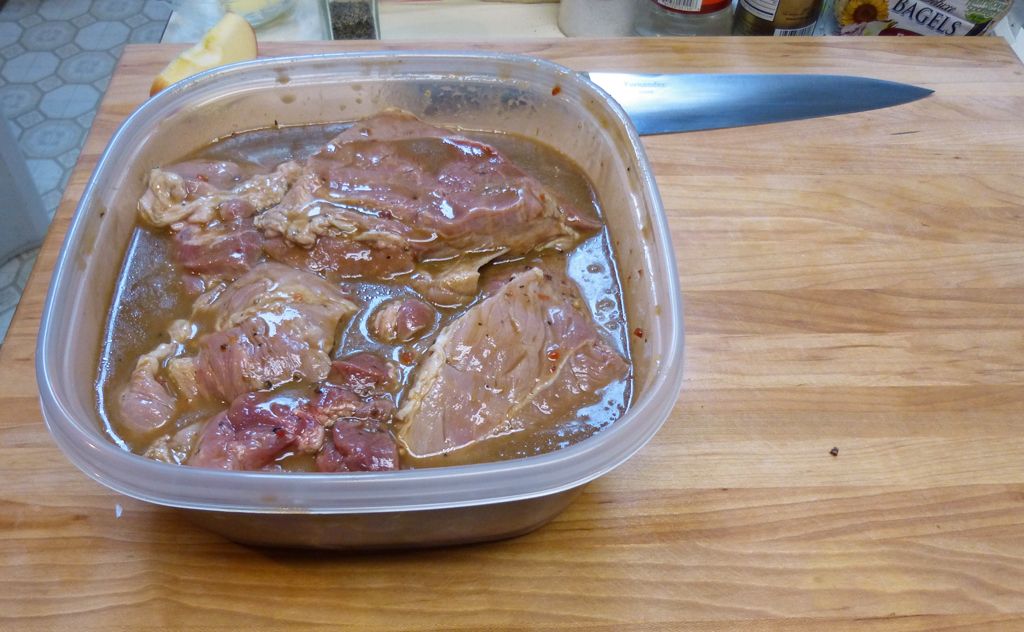 Nicely browned off, ready for the braise pot. We'll see what it looks like in 8-10 hours:
The knife is a Fernandez 230mm Gyuto with a Buckeye Burl handle. So far I like it.