Tue Mar 12, 2013 5:55 pm
Hello, My name is Randy Haas, I am full time knife maker… Its my Passion and I thank God that he has blessed me to be able to make these beautiful, functional, working knives. I started making knives full time about 10 years ago. I love my job, Its that passion and excitement for steel that pushes me to make all the knives to the best of my ability's.. My goal is to make every knife better then the last, and to design and build very usable tools, as well as making them extremely beautiful functional art! I make many different styles of knives. From folders to fighters and just about everything in between.

About three years ago. My oldest son Randy Jr. age 21.. Joined me working full time in the shop. He is forging some amazing damascus billets and blades. Keep a eye on this kid.. as he's going places in the knife world. His passion and excitement for the steel has breathed a new life into the shop. Which continually pushes me to create better knives to keep pace with the Crazy and awesome damascus steel he is forging!

Over the last few years I have devoted alot of time and efforts into learning the art of making a proper kitchen knife. Through testing and modifying every aspect of my ideal kitchen knife. Through input from pro chefs and home cooks alike I have gained invaluable input that I was able to use to make adjustments and or changes to make a better kitchen cutter. I have refined my grinds, profiles and heat treating to push the boundary's and make a better cutting tool! All the while, learning and growing as a maker with each and every blade. I am continually learning and trying new things and having a blast!

The knifes I make are mainly full customs…The customer contacted me and, together we choose the different materials and styles of knife. This is a very cool way to get a new knife! I mean, think about it… You get to, pick the style of knife and also get to choose all the little details that make the knife YOURS! From the blade size and shape to the type of steel, to the materials used for the handle, guard and pins. Creating a beautiful knife that has your personalty and design aspects in every way!! I ask ya, What knife lover/user/chef wouldn't want that?

If you read this far I want to thank you, for your interest in our work and encourage you to take a look at what we do, I have a Picture gallery on my web site as well as a FaceBook Page ( HHH Knives ) which is where you will find most of my resent work.

I look forward to hearing from you.

God Bless.
Randy Haas, HHH Knives
Wed Mar 13, 2013 4:14 pm
Shame on me. I forgot to add some images to this thread for a Real introduction.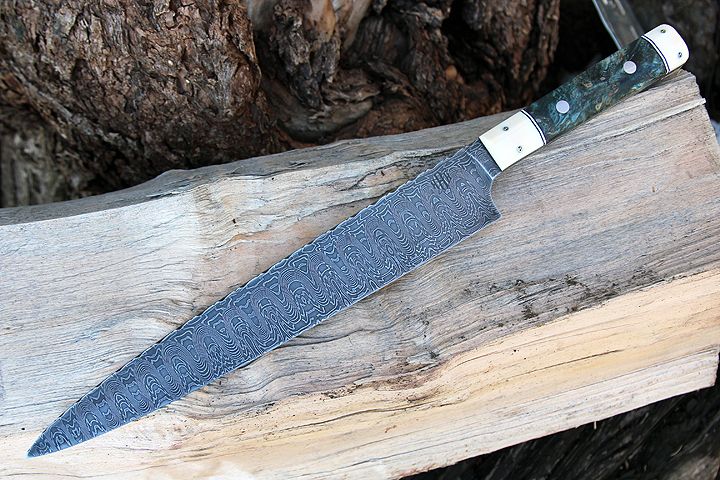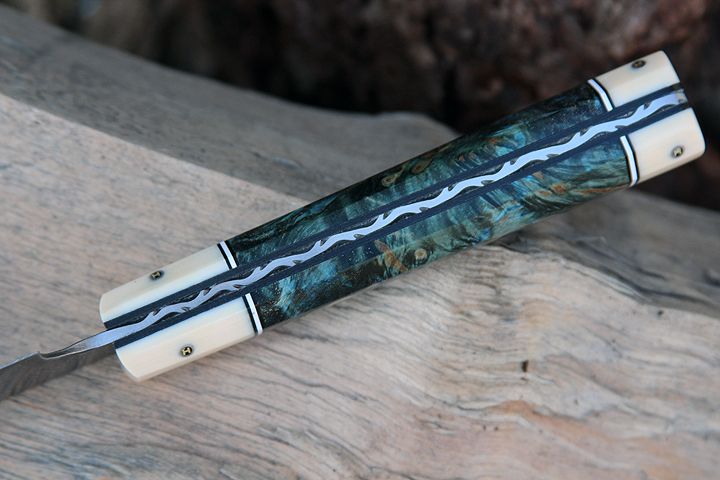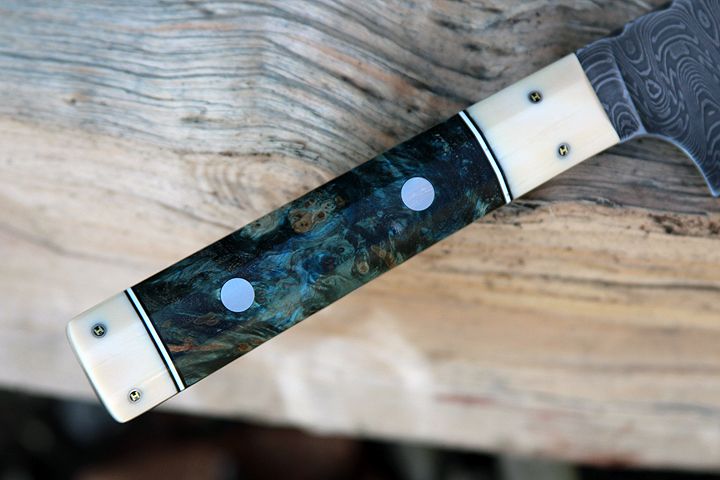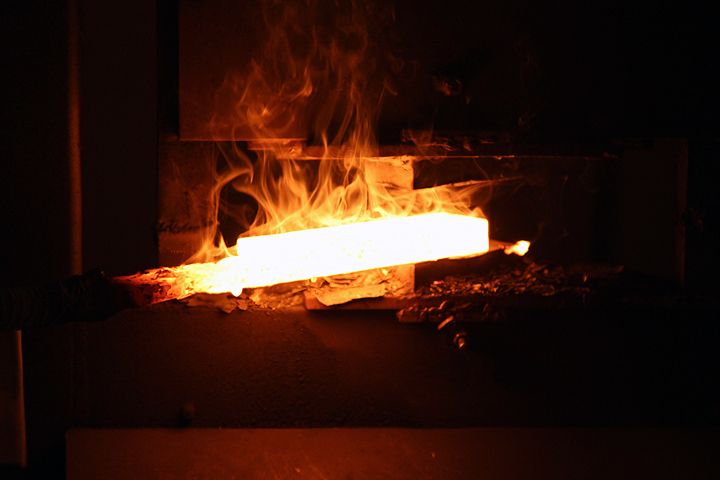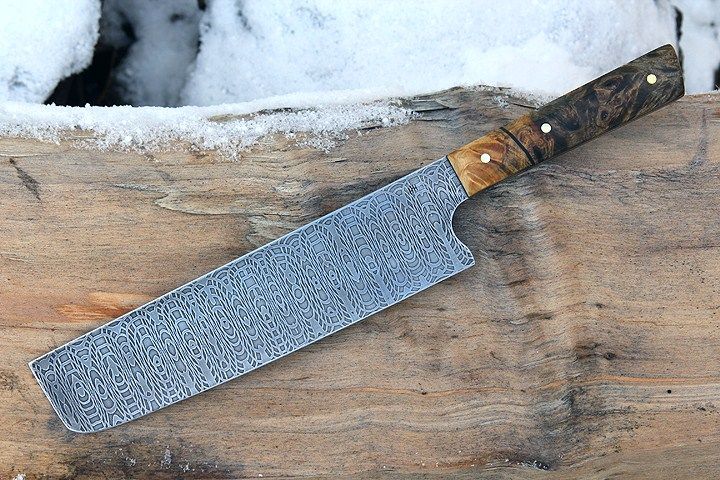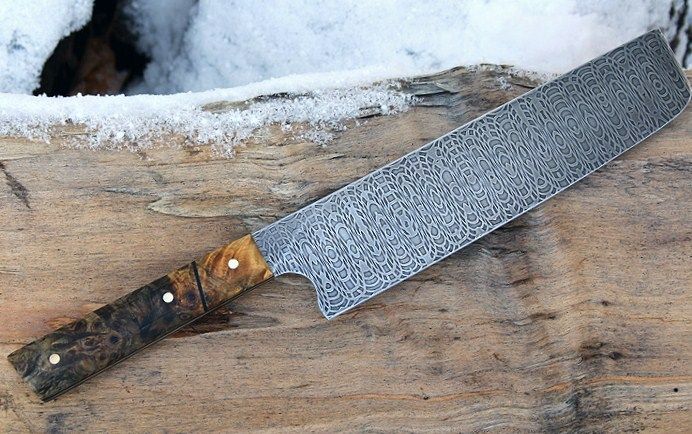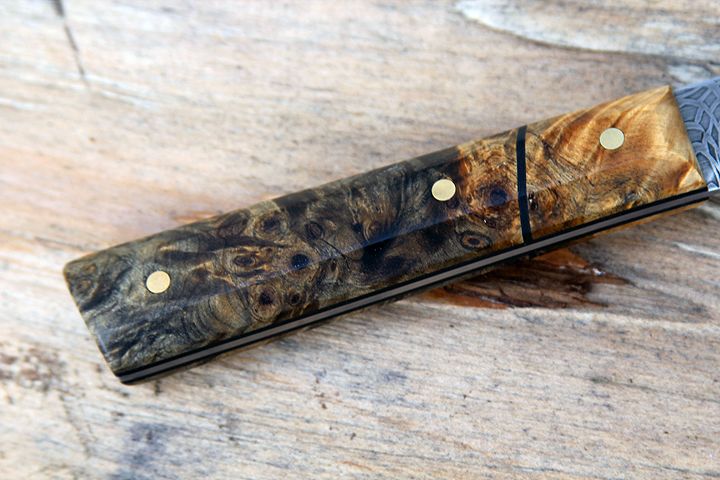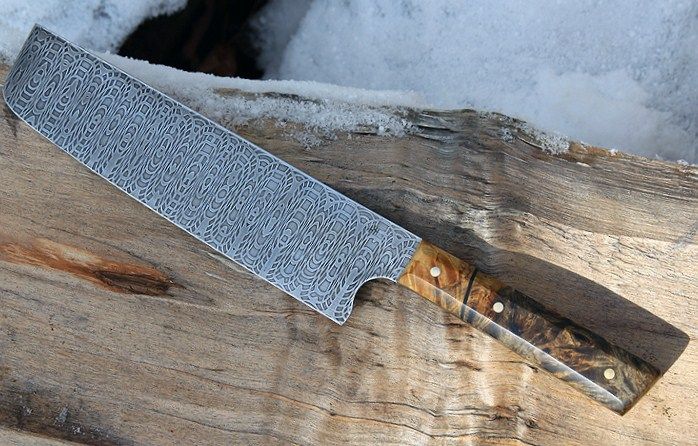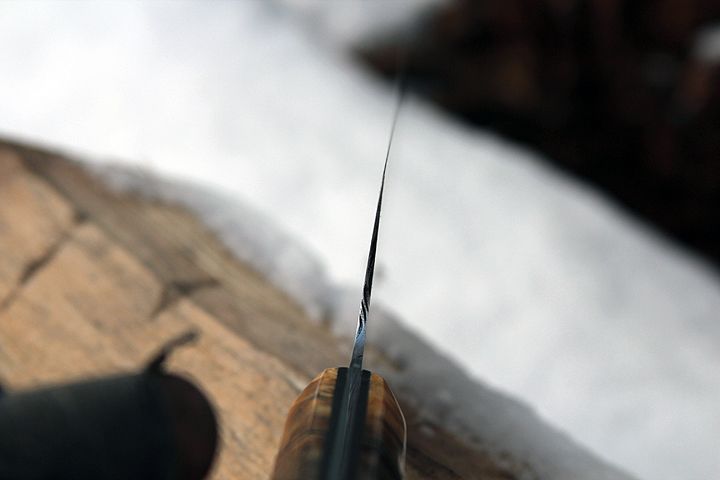 Here are a couple we made last year! As you can see I love pushing the boundaries a little!!
Thanks for looking, as always, comments and or critiques welcomed!
God Bless YA!
Randy
Wed Mar 13, 2013 4:16 pm
Looking forward to owning a HHH knife someday. Sent your webpage and some info on what I'd like to the wife as a suggestion for my 30th birthday present. We'll see if I get lucky. Really enjoy looking at your work and the quote in your sig makes me appreciate it even more. Thanks for sharing.

God Bless.
Wed Mar 13, 2013 7:17 pm
That is true art at it's best!
Thu Mar 14, 2013 11:12 am
Welcome to the Forum Randy!

God Bless You.
Thu Mar 14, 2013 7:18 pm
Thanks guys! Its a pleasure and a honor!
We are Blessed to be doing what we love and having good people like yourselves, that appreciate it makes it even better!
I look forward to sharing lots of images and learning from the forum. What kinda stuff would ya like to see from me? I can do WIP or work in progress threads. Or I can start a folder and add knife pictures to it regularly for you steel porn needs?/ ETC. Im open to suggestions. And if any of ya want to start threads here showing off your HHH Knives I would encourage that!
Bottom line. Lets make the best of this forum and the time we spend here. Tell me what kinda stuff you want to see. (from forging photos to shop pictures, etc) and Ill do my best to bring that to ya right here!! New Kitchen knife designs and or requests. etc.
As always. It wouldnt be right to leave this post without at least one picture!! lol So here ya go.
God Bless
Randy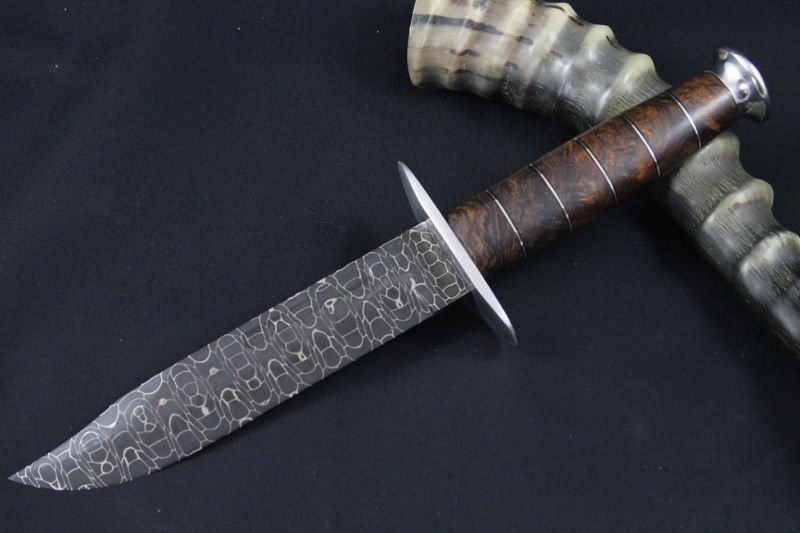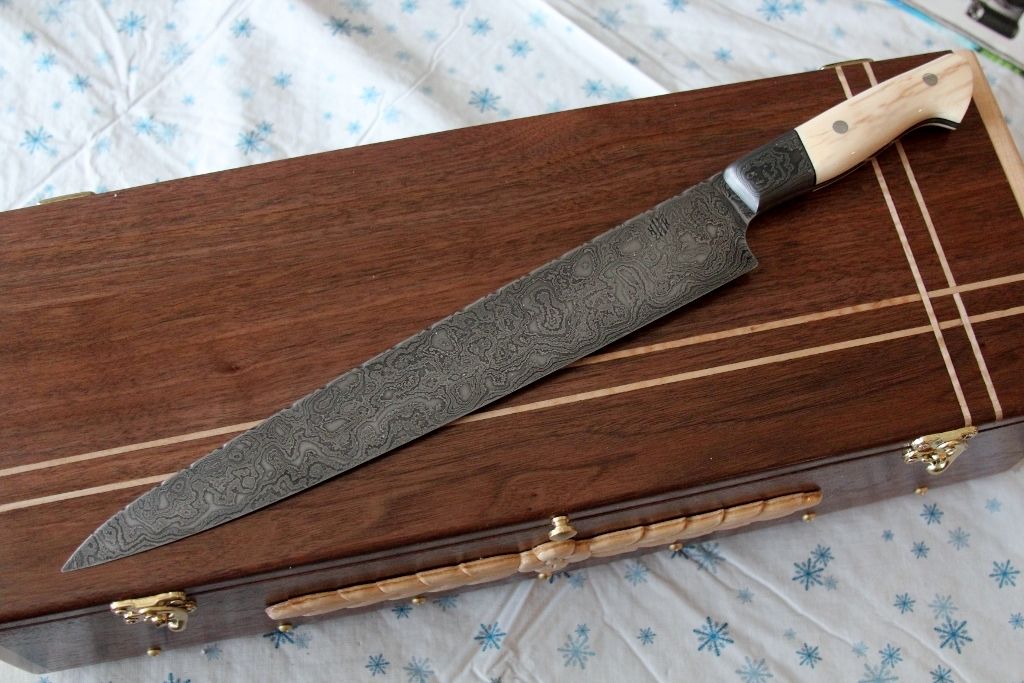 Sun Mar 17, 2013 8:59 pm
WIP photos and descriptions that show your work from conception through the various stages of creation.

Getting a sense of how your damascus patterns are designed and how they go through the various stages of execution would be especially fascinating.

May your inspiration spread.
Tue Mar 19, 2013 4:29 pm
Steel. You got it. I will do a WIP. or 10!!
Any other requests? Aside from lots of pictures?
Tue Mar 19, 2013 9:53 pm
The creative process participates in Creation.

I'd like to hear how you and your son are inspired to create these incredible patterns. Do you receive these as a vision from above or is it something that comes through as you work with the steel or ...

Is your creativity 10% inspiration and 90% perspiration or 90% inspiration and 10% perspiration??