Wed Jun 06, 2012 8:57 am
Introducing the Richmond Fanatic 2 52100 Carbon.


Thu Jun 07, 2012 12:36 pm
Here is something we came up with. This modified handle is made from stabilized buckey burl. We shortened the handle and made it taller. We also made it pretty much flush with the tang to address some people's suggestions that the knife would be better if there was no ledge between the handle and the cleaver. This one is going only going to be $25 more than the standard one. I think it came out great!
http://www.chefknivestogo.com/noha52rifacl.html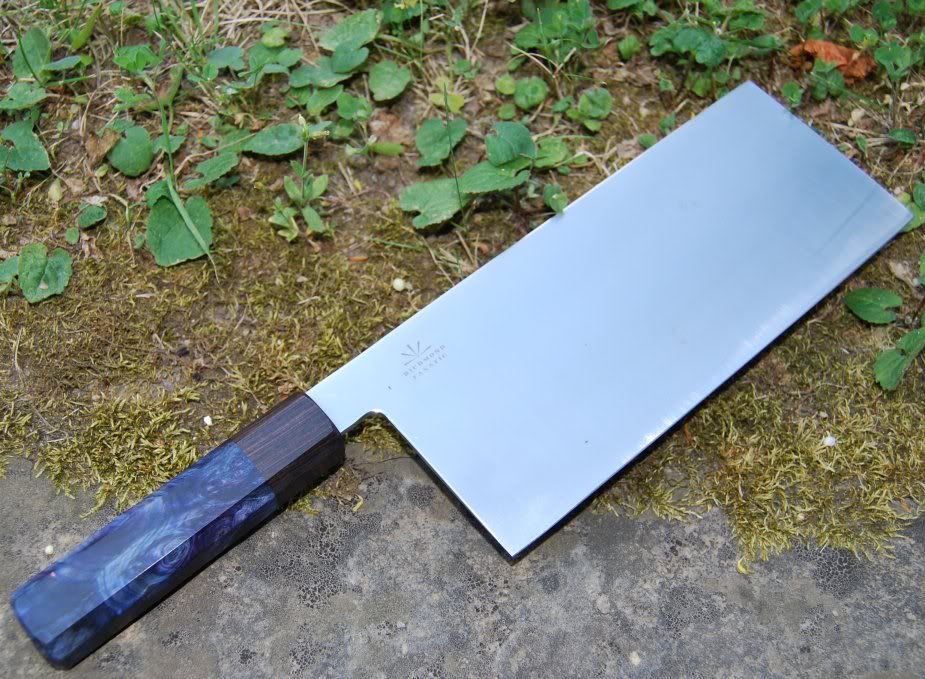 Thu Jun 07, 2012 1:14 pm
That is sweet!!!! Man, I haven't used a cleaver yet, but that blue is calling me!!!!
Thu Jun 07, 2012 1:17 pm
must resist complete addiction.......
Thu Jun 07, 2012 2:27 pm
Here's a look at the new and improved handle design. It shows how it fits pretty much flush with the spine. The top one is the standard rosewood octagonal handle.
http://www.chefknivestogo.com/noha52rifacl.html