Mon Mar 25, 2013 8:34 pm
There's been interest in using magnets on the EP, and I've been trying to figure out how to make it work on my DP Pro.
Here's an interesting calculator that might help us. Or not.
http://www.kjmagnetics.com/calculator.asp
Tue Mar 26, 2013 9:26 am
I meant EP Pro. This calculator shows the different pull forces at different distances. Don't know how much difference the wood of the EP table would make rather than air or another substance if the magnet was under the table.
Anybody ever figure this thing out?
Tue Mar 26, 2013 11:44 pm
I could have sworn I showed this to you before? It takes a little work but this is how I did it with mine. Works GREAT! Got the disc magnets at home Depot for about $5. A 7/8" Forstner bit to make the pockets, double sided tape to keep them in there.
It's really not as hard as it looks.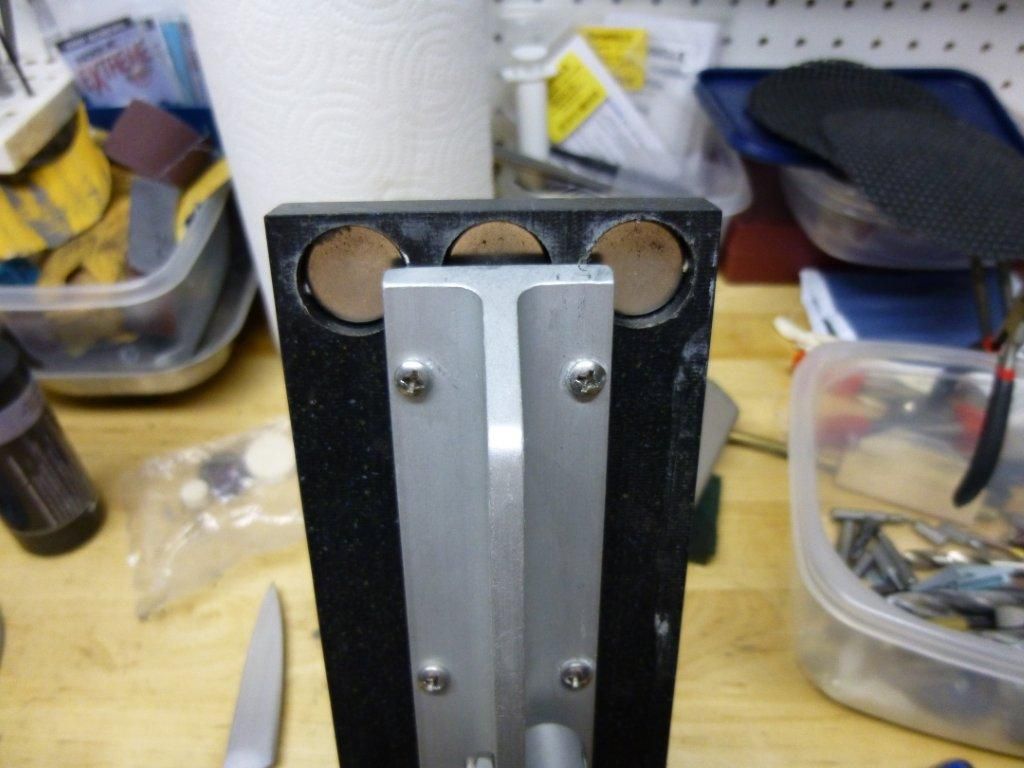 This how I solved the offset of MadRookies killer rod end mod. I made a new back plate for the unit.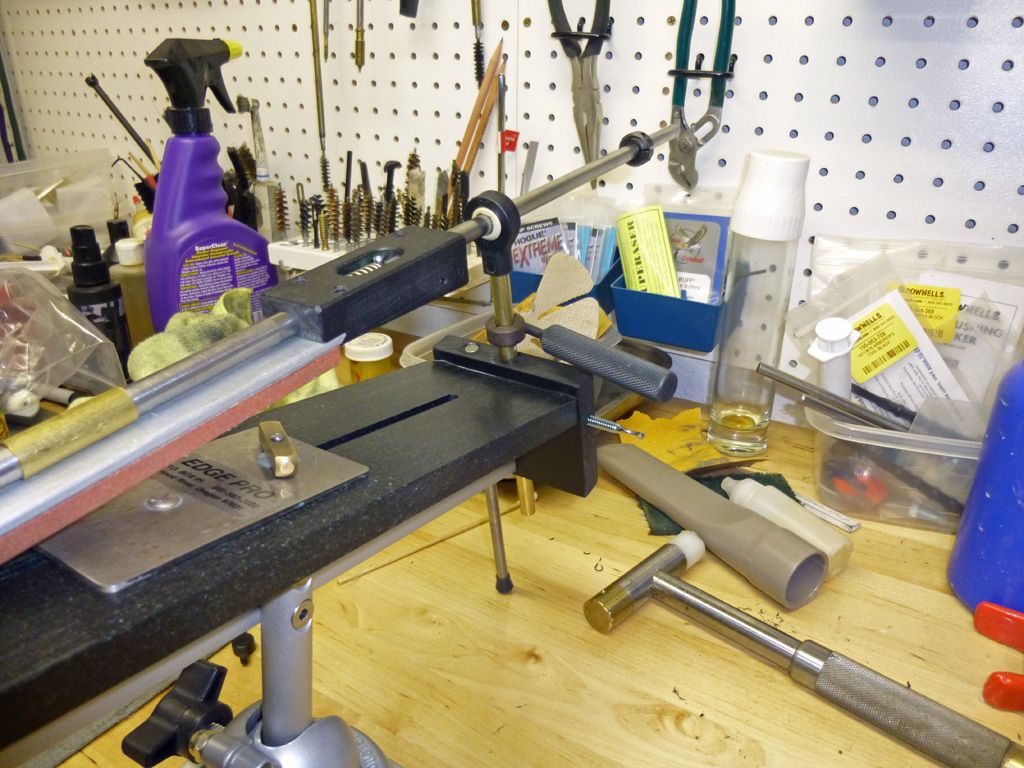 Mon Apr 01, 2013 10:31 am
there's another thread here asking if the magnets work on the pro model. CMS Magnetics in Texas carries stronger 37 to 47 lb magnets it you don't want to drill the pro model. You can check the thread, it was very clear which magnets he preferred.
Tue Apr 02, 2013 2:07 pm
Yep, you've already showed me this. I couldn't find it. Can you tell me how thick the magnets were that you got? Were they 3/4" diameter to fit the 7/8 hole? Do you remember the pull weight on them?
Thanks much for the info, Paradox.
Tue Apr 02, 2013 3:24 pm
They are about an 1/8" thick. Correct, 3/4" round and hole is made with a 7/8" Forstner bit. I do not know the pull weight, sorry. They are strong magnets for their size though. I tried the middle one by itself, then added the outside magnets to decide that was how I like it. Got the magnets at Home Depot, they are on a peg board in the fastener area.
Tue Apr 02, 2013 6:16 pm
Where, how what do you have to do the rod end mod? lol