Fri May 16, 2014 10:00 am
You might want to get your fire going with one of these
Final Rough shape , Ill post a pic of completion later...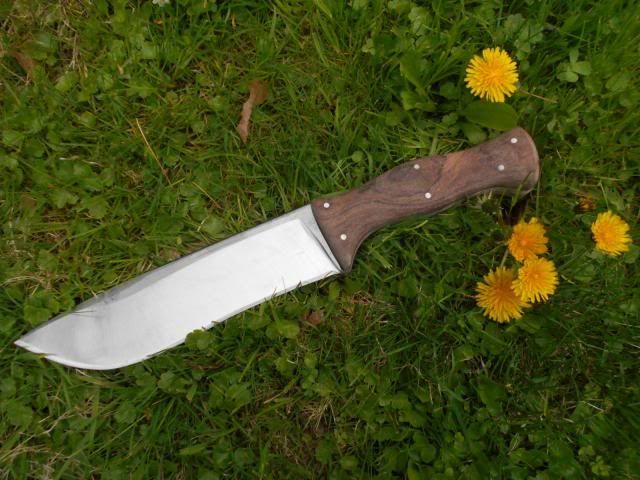 Sat May 17, 2014 12:10 am
That has some real potential Tim! Looking forward to the finished product!
Tue Jun 03, 2014 1:16 pm
Of course I forgot to take pictures before I sent it off. This one is from customer.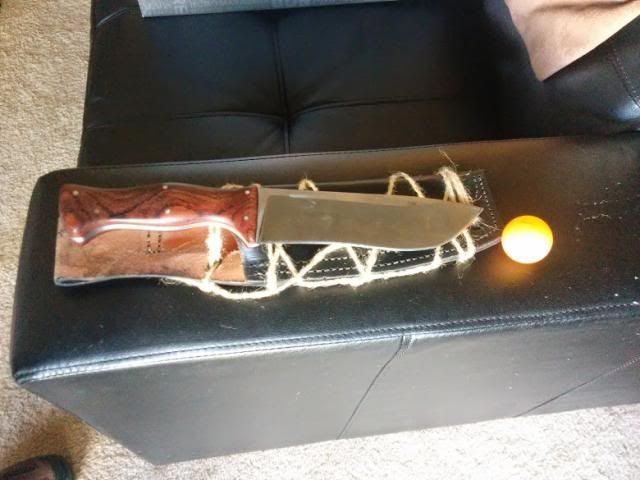 Wed Jun 04, 2014 12:10 am
Oh wow! What is the price tag on something like that?
Fri Jun 06, 2014 6:08 am
Around 300 for something like that. 1/4 thick steel requires lots of grinding
Fri Jun 06, 2014 8:43 am
That looks like it turned out real nice Tim. If you want to send me one for R&D I'd be glad to help out!
Mon Jun 09, 2014 11:14 am
Hmmm, Ive been thinking of doing a leather and cord wrap version in 1/8" 52100
just might make a good pass around
Mon Jun 09, 2014 3:30 pm
I'm quite fond of 52100.
Mon Jun 09, 2014 7:23 pm
Thanks Timos, I will bookmark this page. I may take you up on one of these, but not today