This is a quick and dirty holiday sale for a few Wa handles. The handles are all made for a mid sized 240 gyuto and will most likely work for a 270. I will not see any sunlight until Saturday, so these pics were taken in the best light I had available, sorry for the crappy pics. They look much better in natural light. These are all "self install handles", I will drill the pilot hole, the rest is up to the buyer.
First up is a Buckeye burl body with a synthetic horn ferrule, asking $65.00: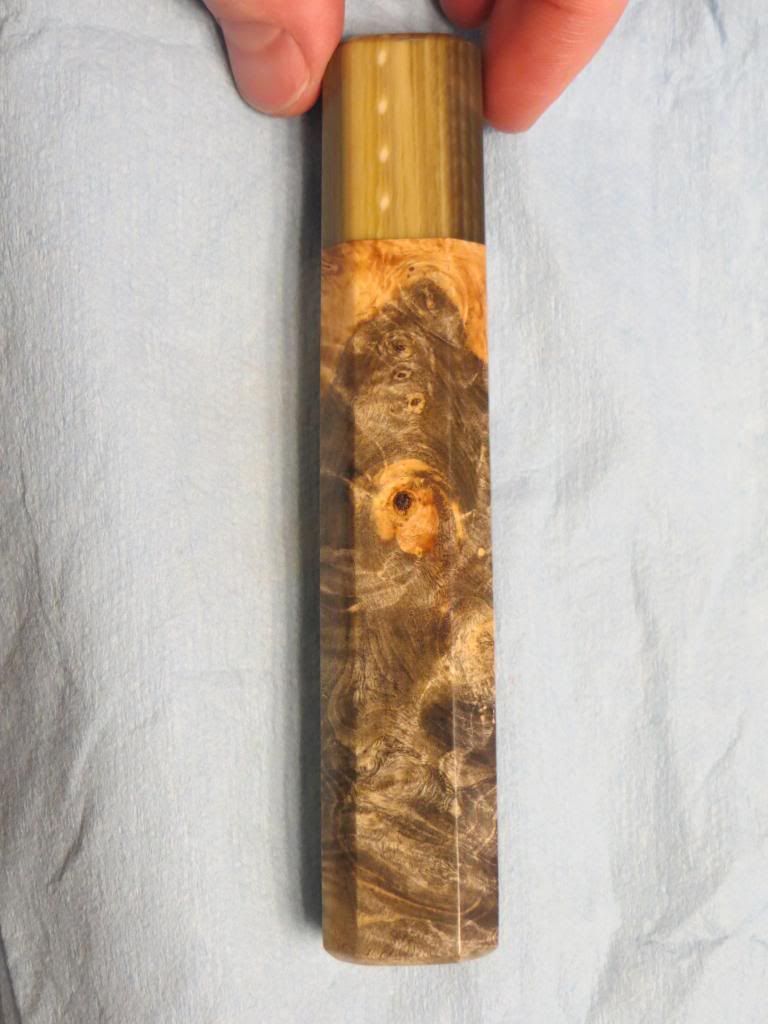 Next up is a dyed maple with a buffalo horn ferrule, asking $65.00: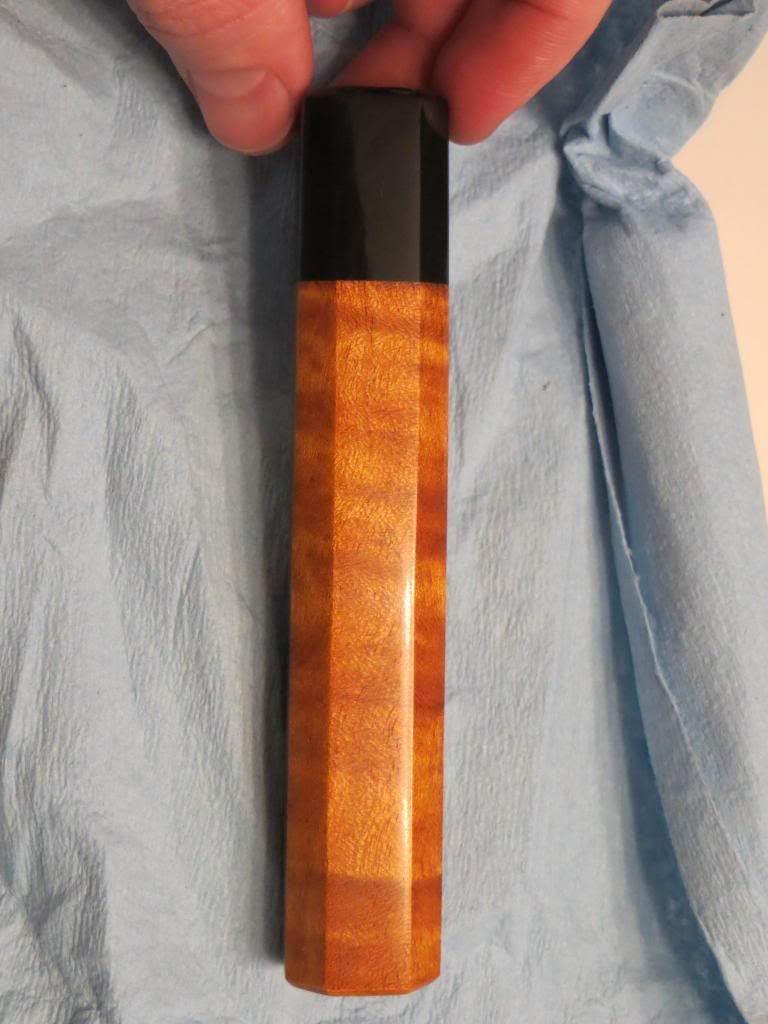 Next up is a Cocobolo body with synthetic horn ferrule and butt cap, asking $65.00:
And lastly is a knife/handle combo, the handle was made for this knife, it will be installed, I just have not done it yet(my son did the original handle
. The handle is Hawaiian silky oak with a ebony ferrule, the knife is a 180 gyuto hand hammered Tojiro, very lightly used, originally purchased for my wife, but she opted for the custom DT instead, asking $120.00
Feel free to PM or email to:mattstephens03@hotmail.com with questions.
Happy Holidays, Matt