This is a AEB-L 210mm Cheffy! Stabilized cotton candy burl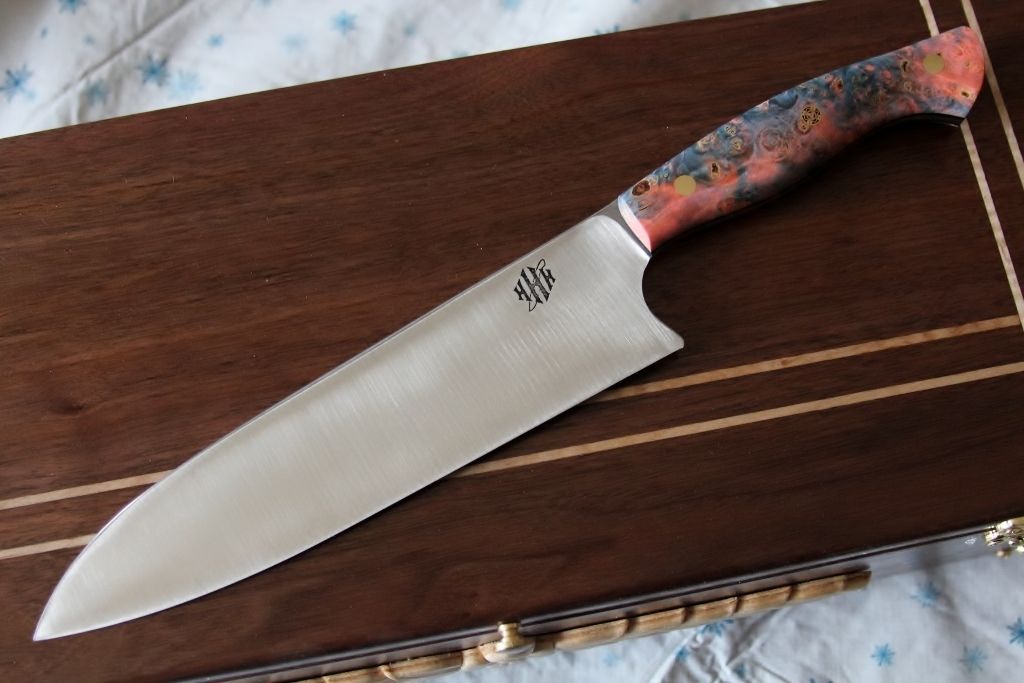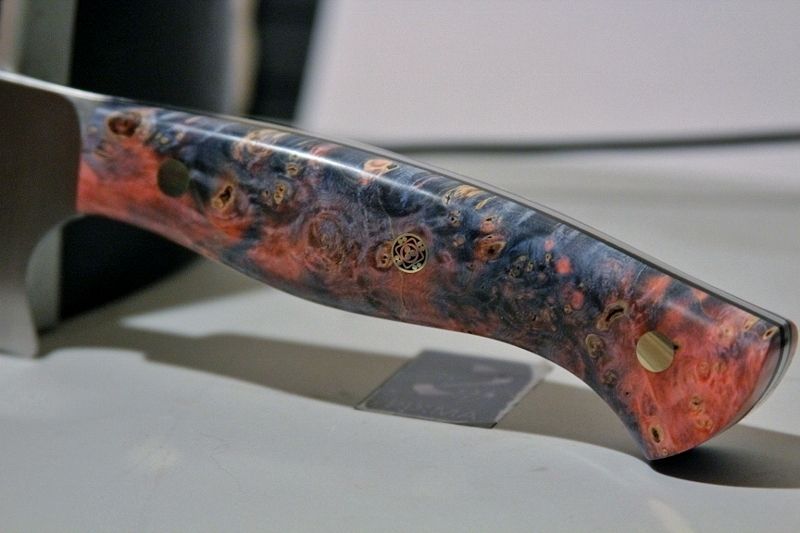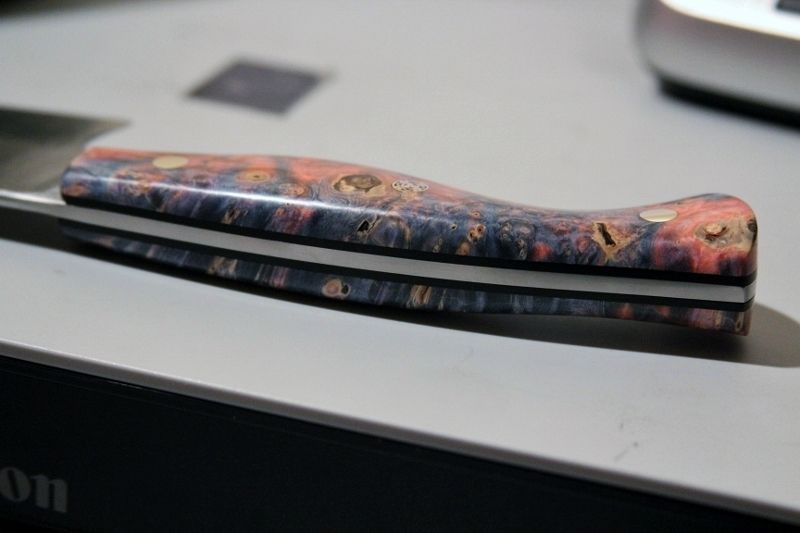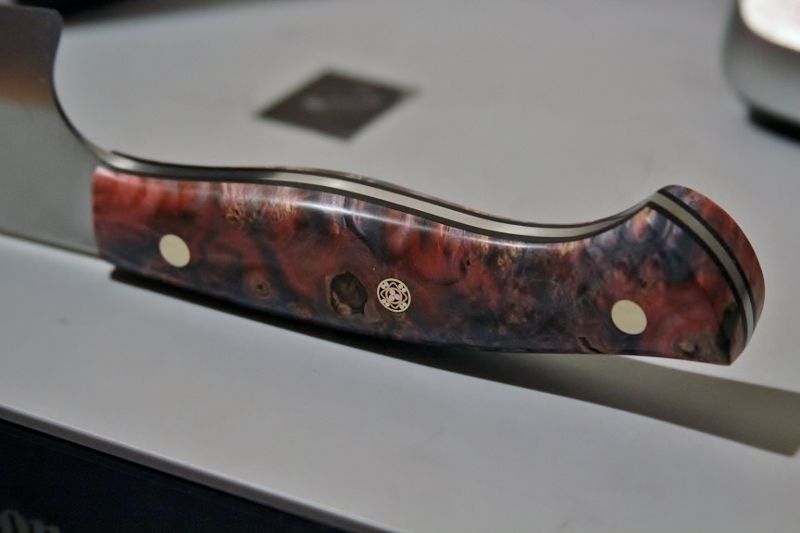 Heres one is a NEW damascus pattern Randy Jr. calls Predator pattern damascus.
Very suiting and quite awesome looking stuff!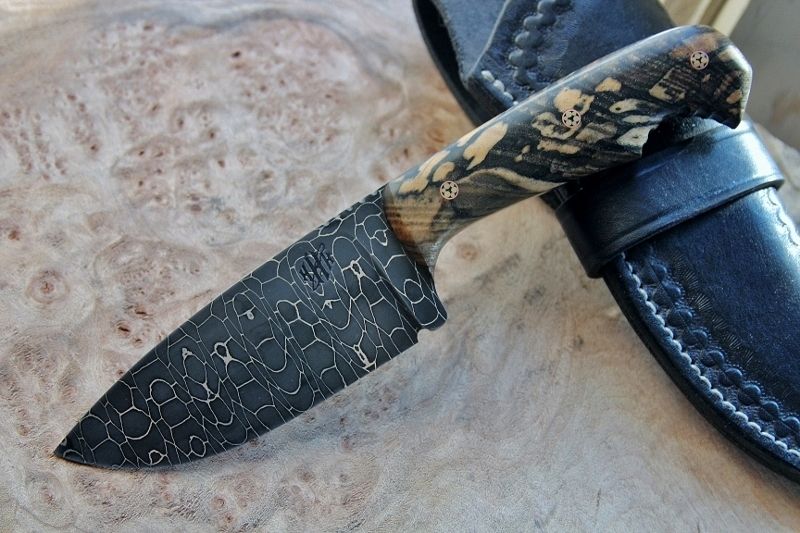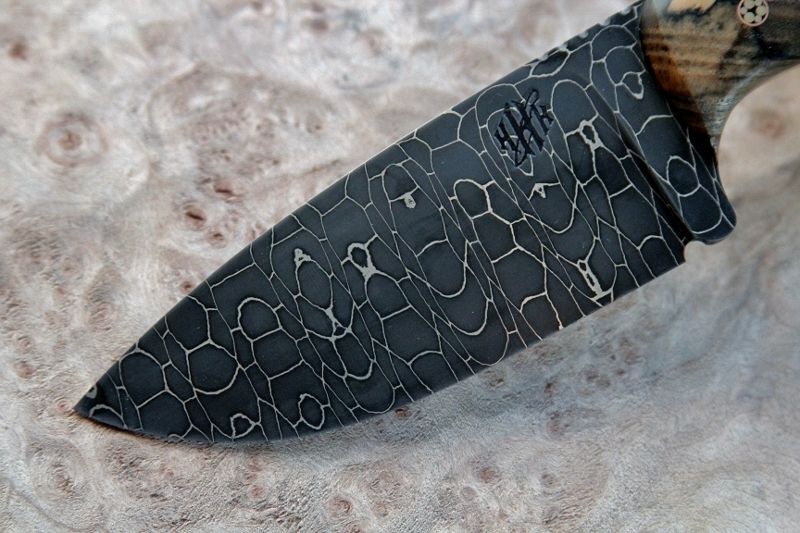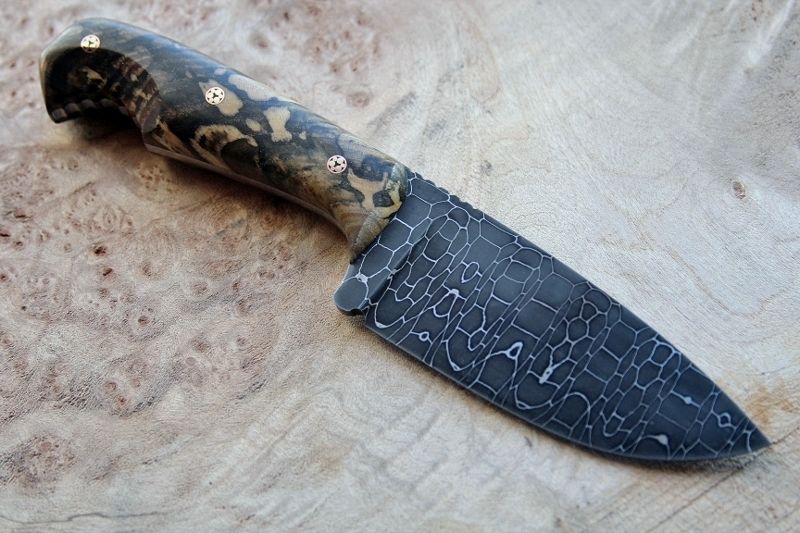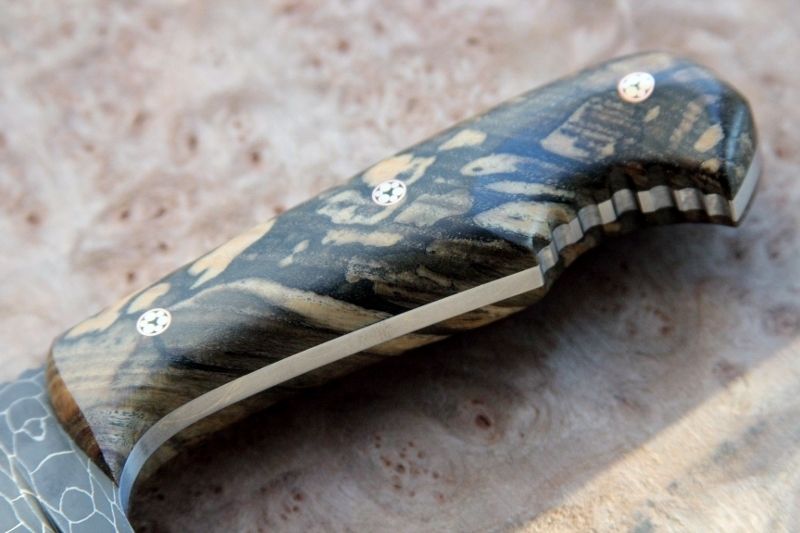 And one more group of pictures of my latest creation, Its a Kitchen Scalpel, Strawberry's tremble in fear at the sight .
These are AEB-L RC 61 and crazy fine tip and super thin edge make these a fantastic addition to lineup! Just sayin. lol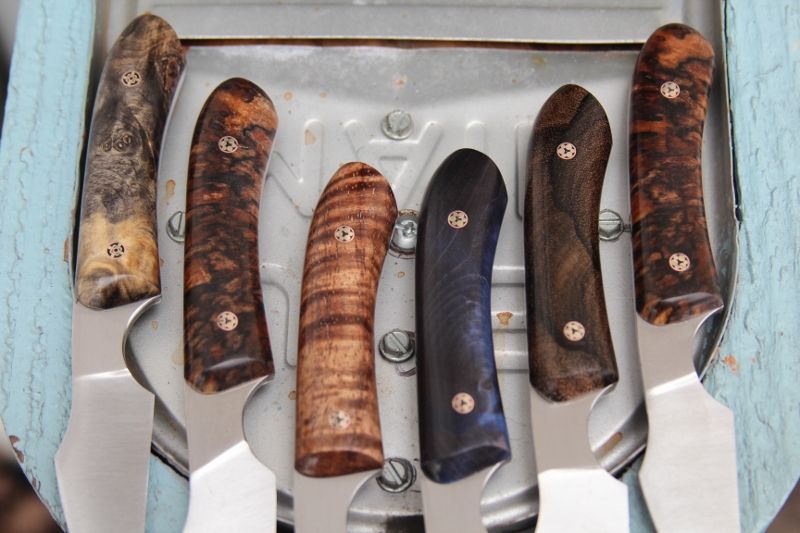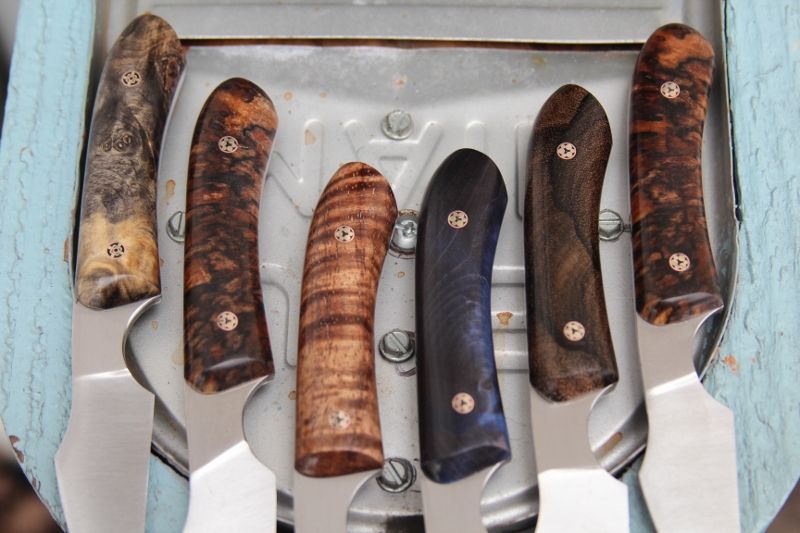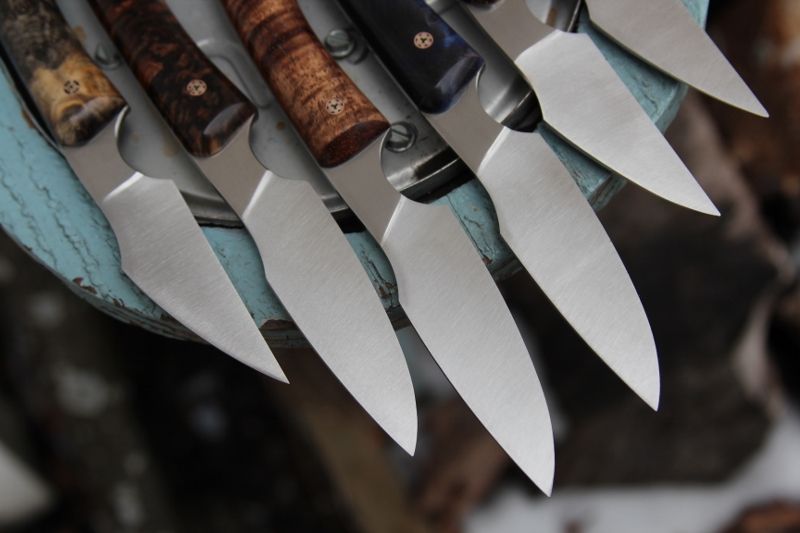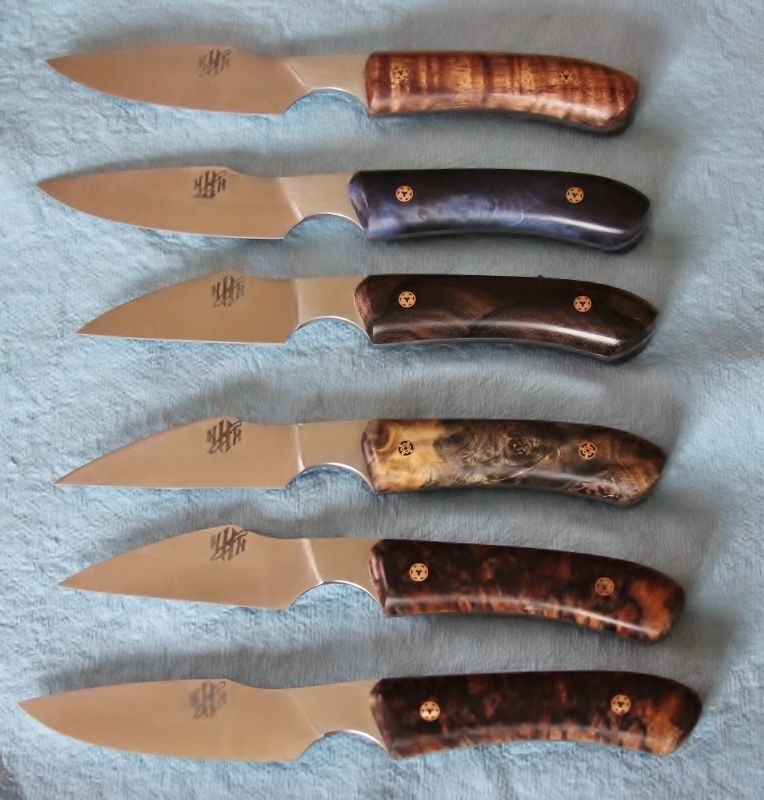 As always, Comments and or critiques welcomed.
God Bless
Randy