Sat Jun 09, 2012 4:06 pm
New present freshly sharpened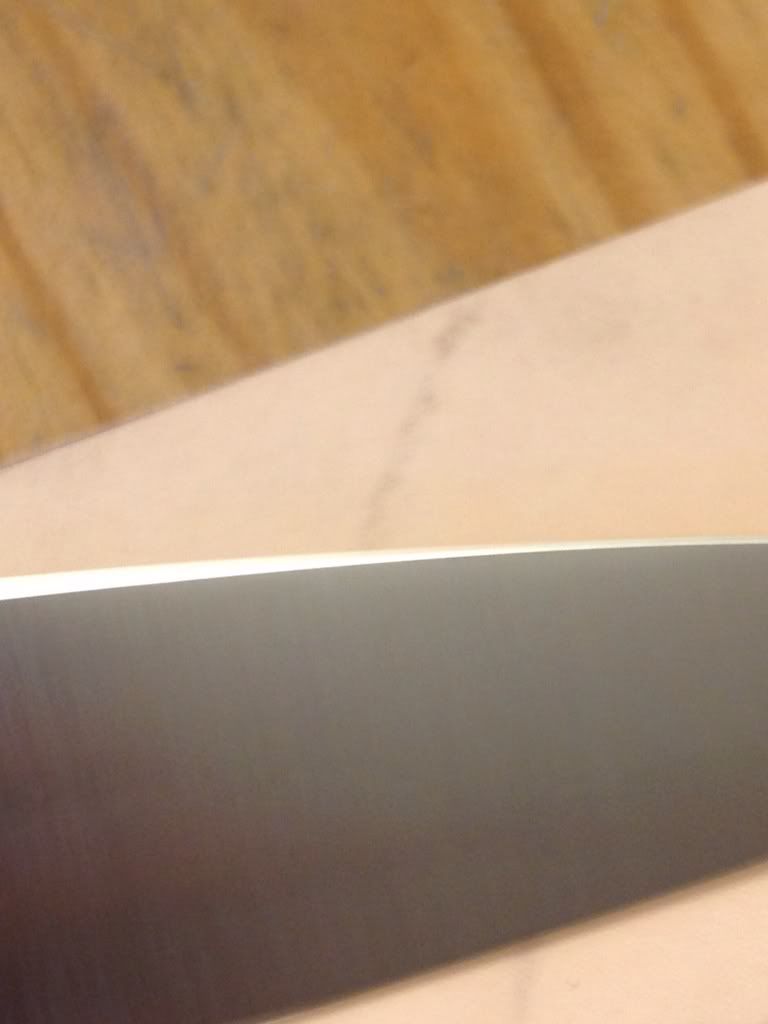 Sat Jun 09, 2012 4:08 pm
Sharpened with j-nats
Sat Jun 09, 2012 4:08 pm
Sat Jun 09, 2012 4:09 pm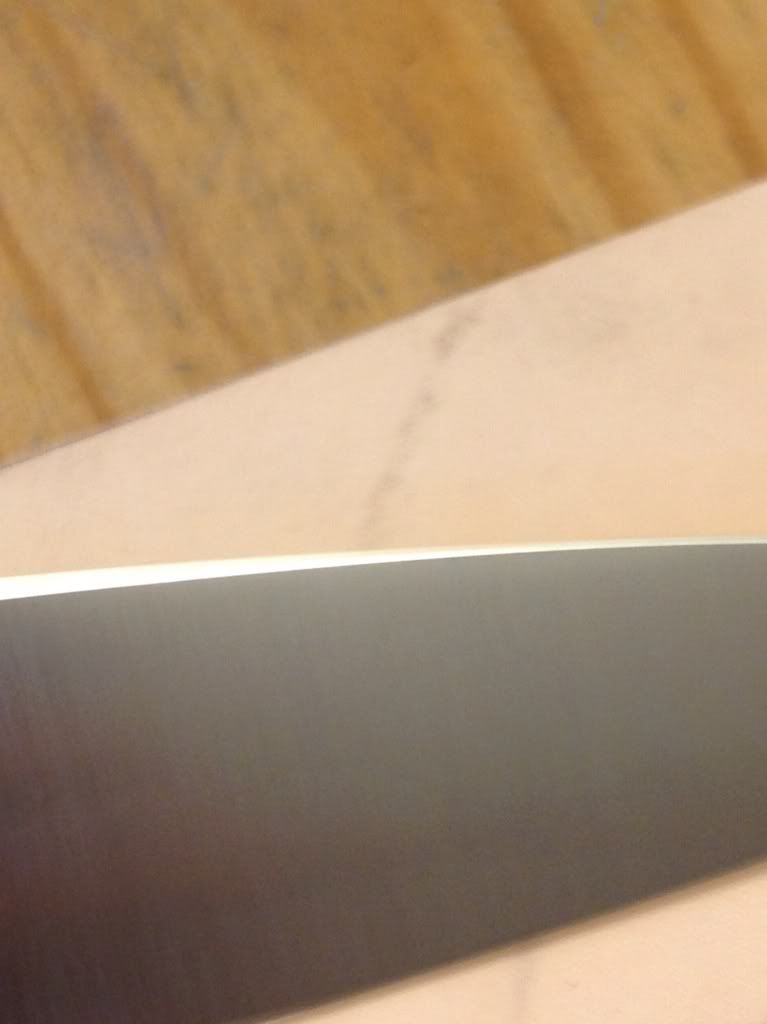 Sat Jun 09, 2012 4:10 pm
Sat Jun 09, 2012 7:06 pm
Nice looking edge James. I'll bet Thomas hasingler would be proud.
Sat Jun 09, 2012 7:14 pm
I just want u to be happy, but it was weird he only sharpened on part of the knife and didn't worry about the rest. I still love it though.
Sun Jun 10, 2012 1:49 am
You can tell it was a good job considering it had no scuff marks on the side of the blade. Maybe a video would be a great showcase to see how sharp they have become.
Sun Jun 10, 2012 4:05 am
I will do one today and post later. All I have is potatoes so I hope that is cool. Bullman
Sun Jun 10, 2012 3:28 pm
That is more than enough haha. Thanks for that, I will definitely watch it.