I thought it would be fun to show the process. I use the upper end powder steels, so I start from barstock.
First I draw out the patterns.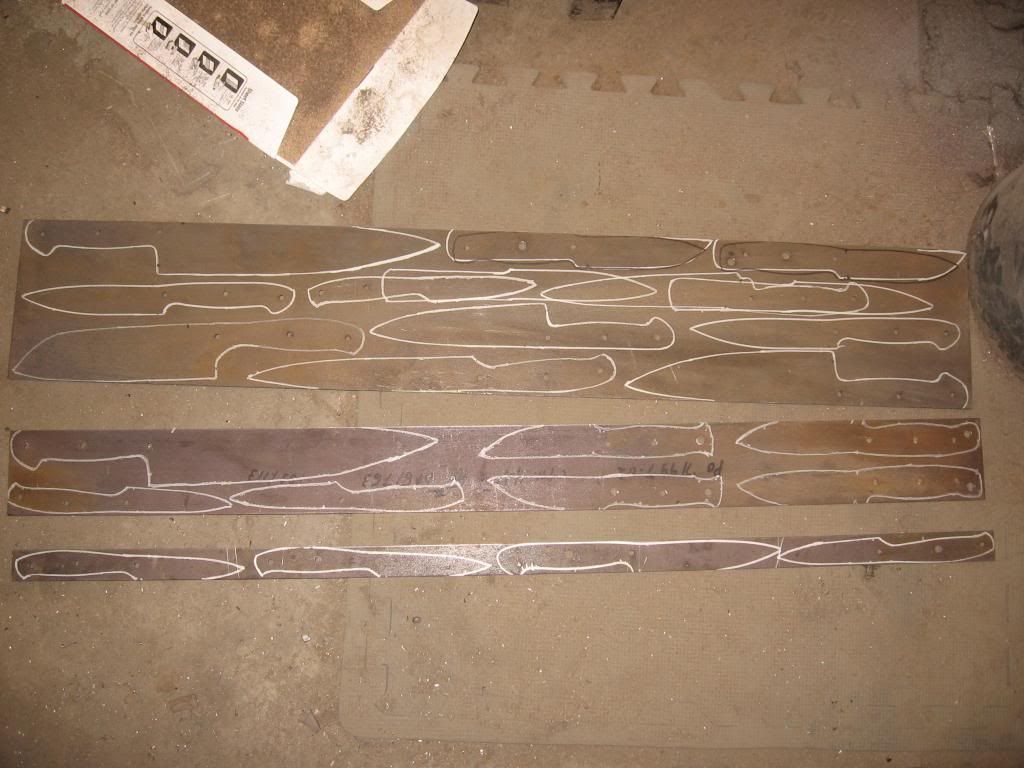 Next, the patterns are rough cut and drilled.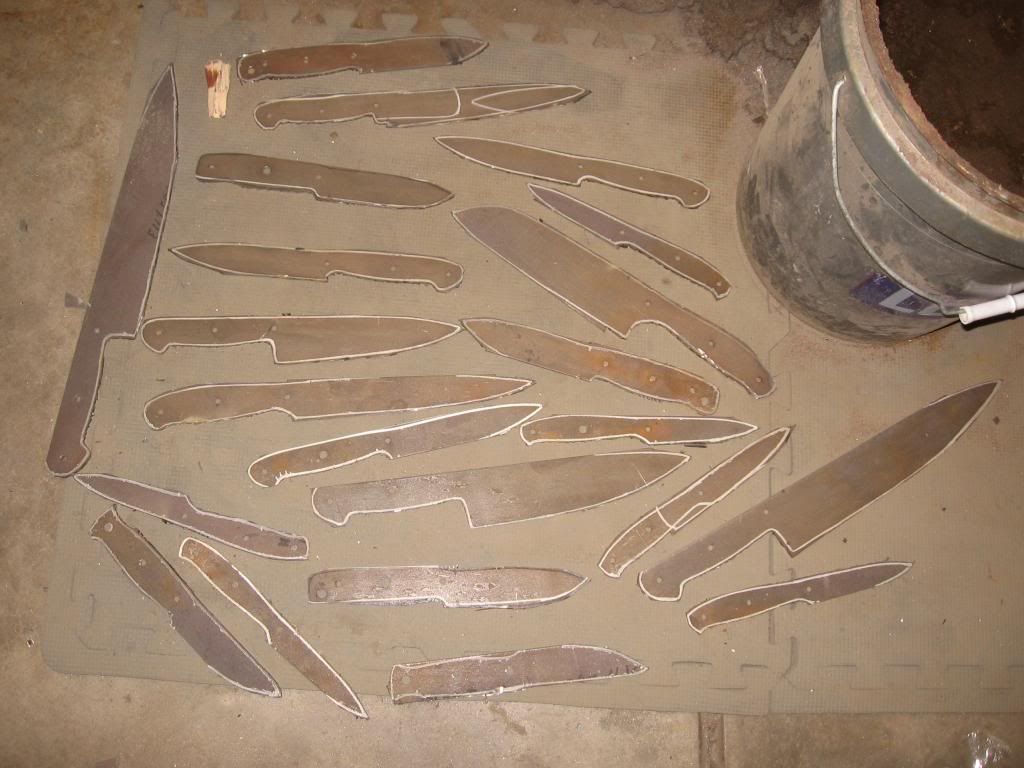 After that they are cleaned and stamped and ready for the pre-grind.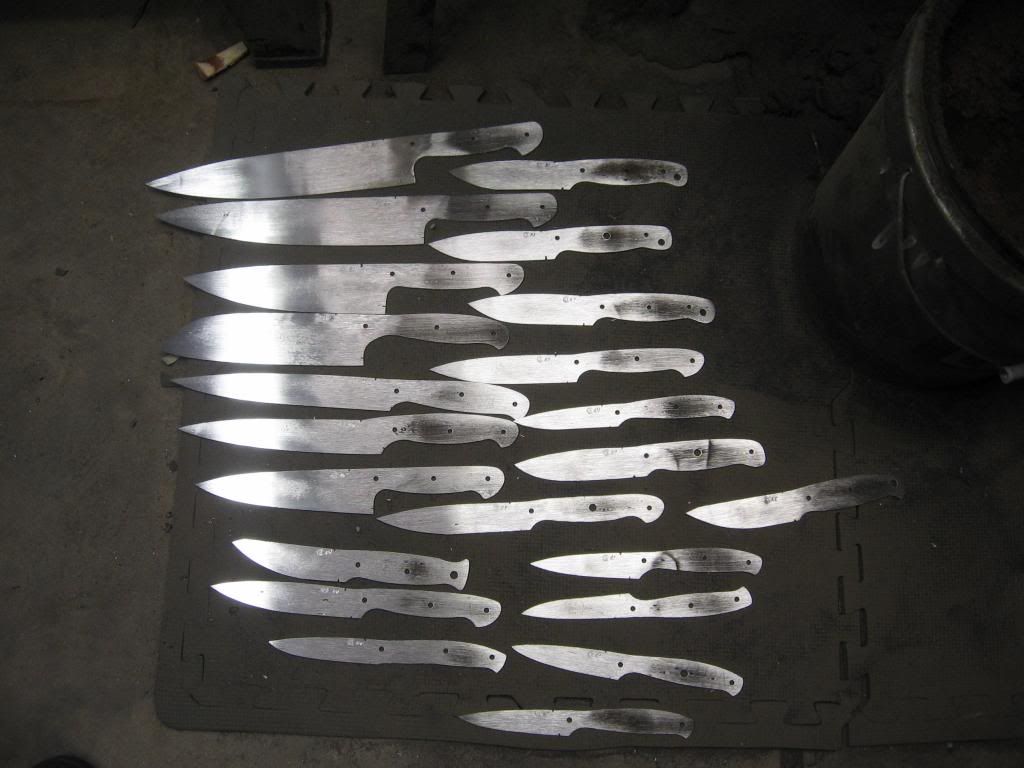 I send all my blades out to a professional Heat treatment facility. They are hardened, tempered and receive a cryo treatment. I then have the RC of every blade tested to insure quality. after they return there is forging scale on the blades.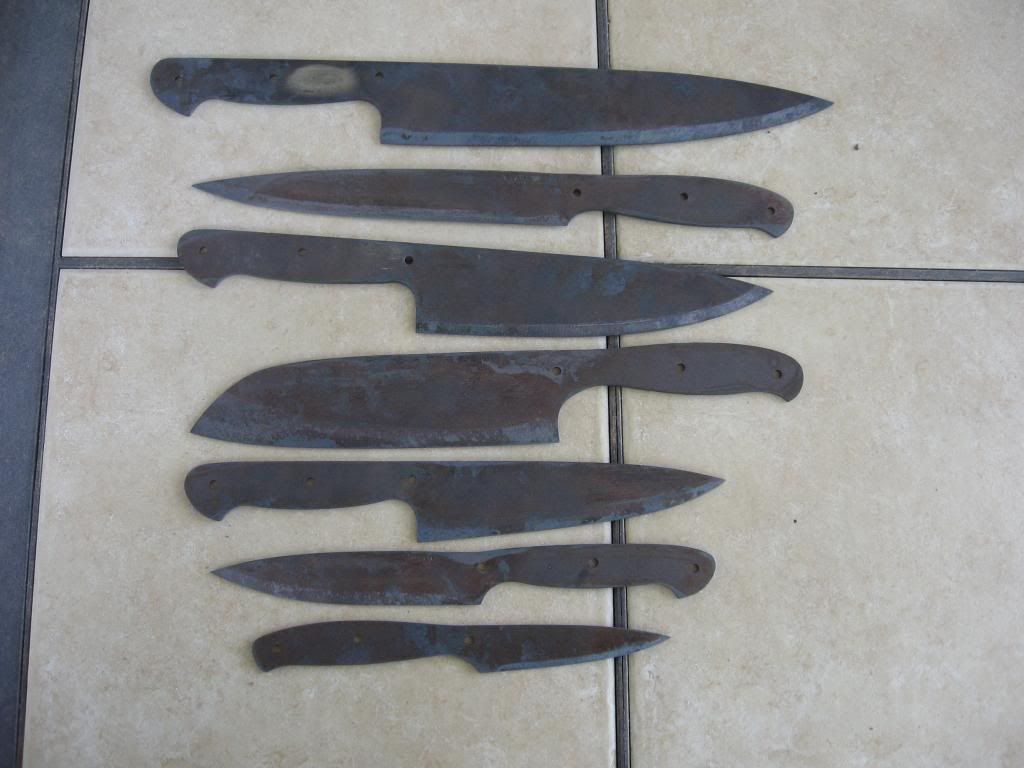 Working the grind up.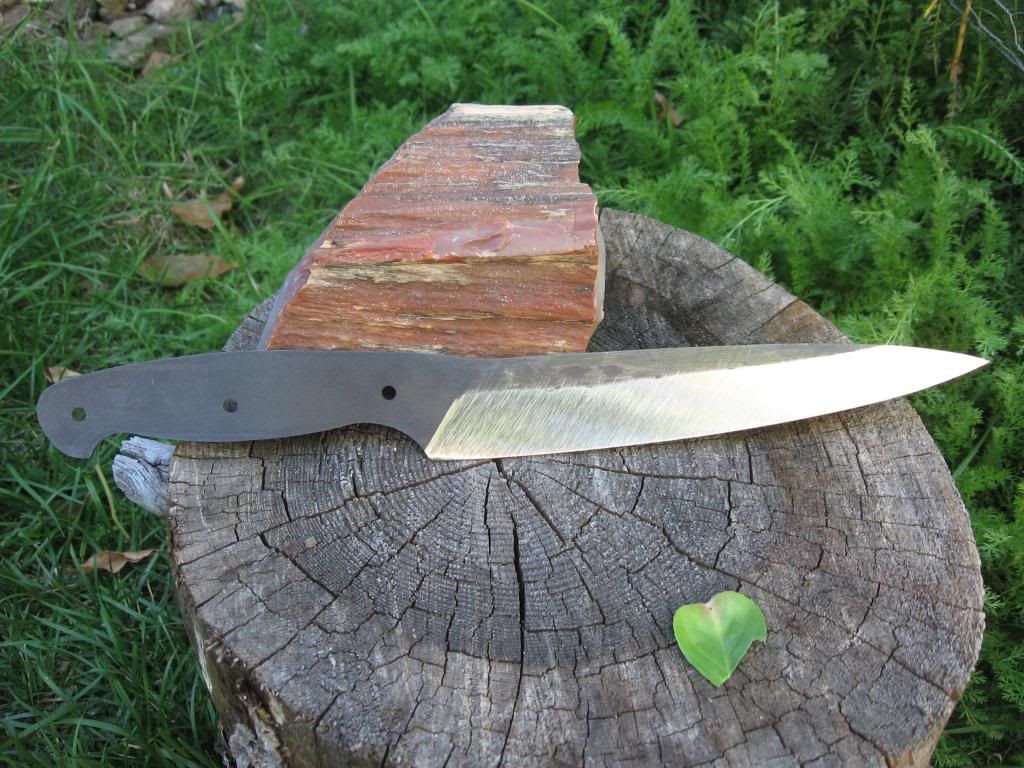 I saved a baby squirrel and she still lives in the neighborhood. she stopped by to inspect my work.
Grind about done. Final polish edging and handle to go. I used .110" stock and the grind is zero degree from the top down. Pretty thin if you do the trig.
Here she is. I left a tiny bit of scale at the top of the blade. I thought is looked cool.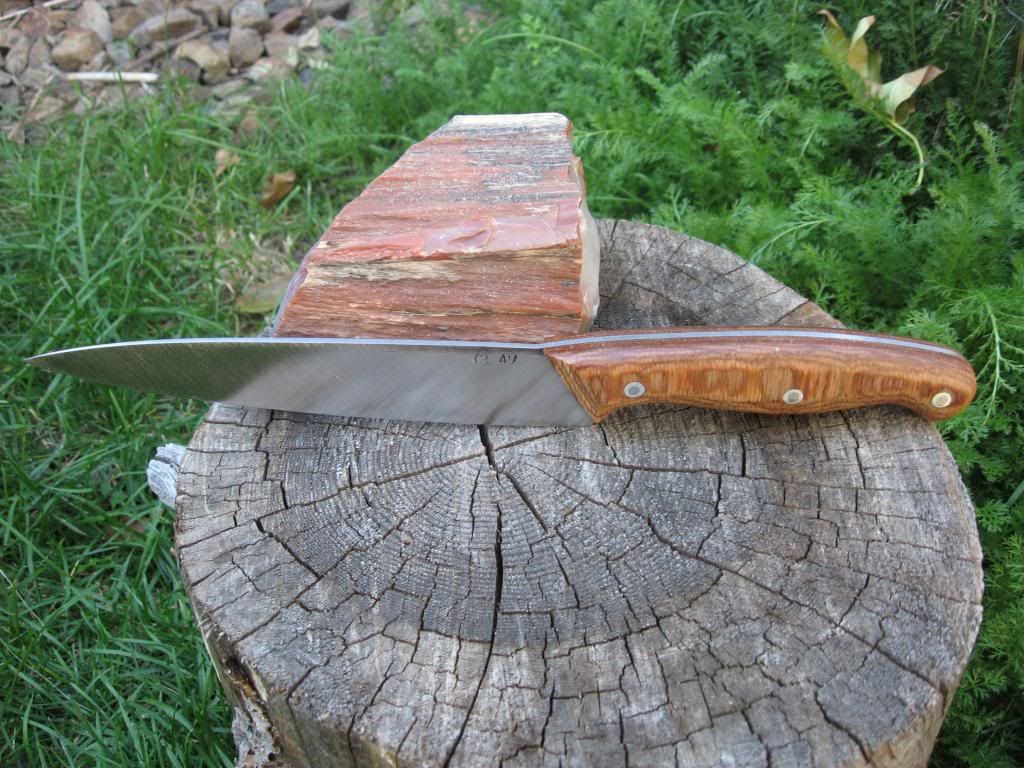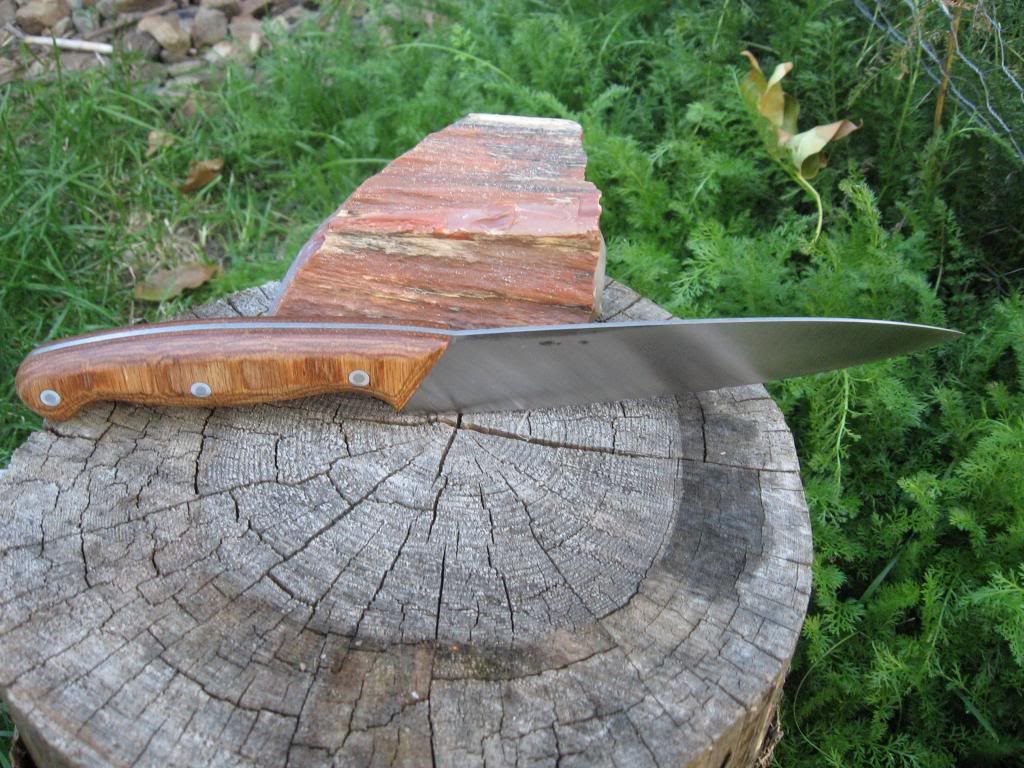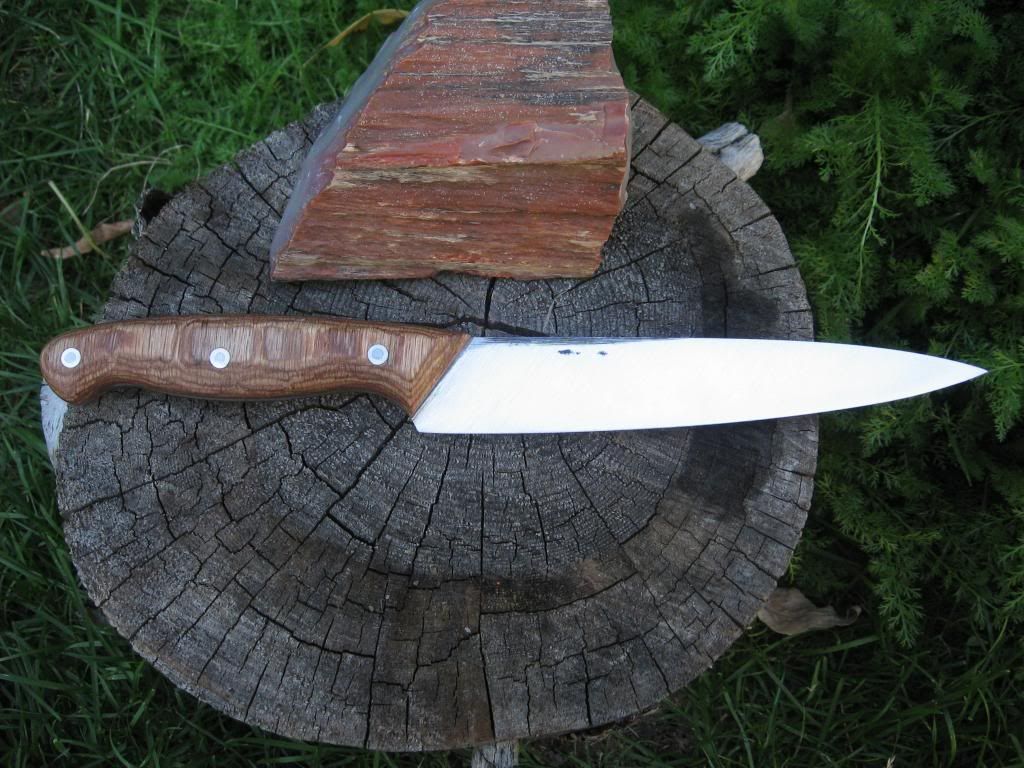 Thanks for looking!