Sun Nov 18, 2012 12:12 am
Making space for new project.......
Custom Konosuke 240mm Gyuto with solid ZDP-189 blade.
Knife is immaculate and can be sharpened to your request.
Retail new: $ 1.045.00 here:
http://www.chefknivestogo.com/ko27gyzd.html
My price: $700.00 US - buyer pays shipping from SA to wherever.
Here she is.....
Sun Nov 18, 2012 5:29 pm
Wow this is a steel! If only I was confident in my sharpening skills to be able to maintain ZDP :/
Sat Nov 24, 2012 7:08 am
I thought you loved that knife?

BTW, JCK has a sweet Mizuno Tanrenjo suminigashi gyuto for sale.
Sat Nov 24, 2012 7:22 am
Thx for the headsup Salty.
Yeah, I do love the knife, but I happen to love my custom M390 Gareth Bull Gyuto even more.
Side by side...
...and the winner is...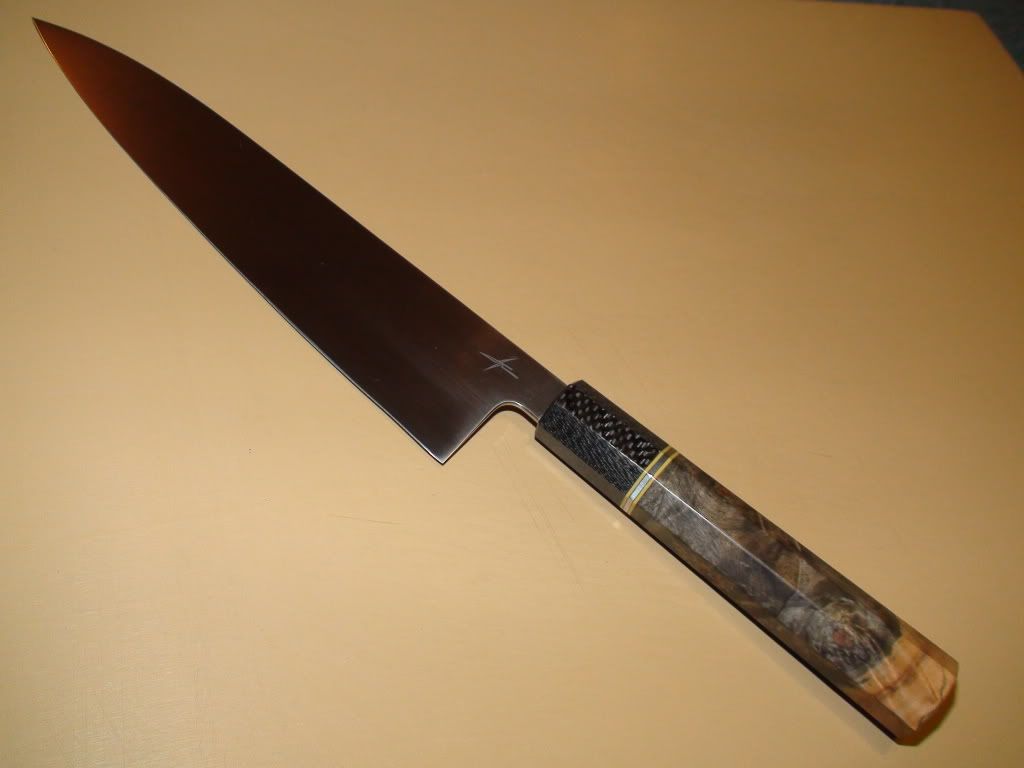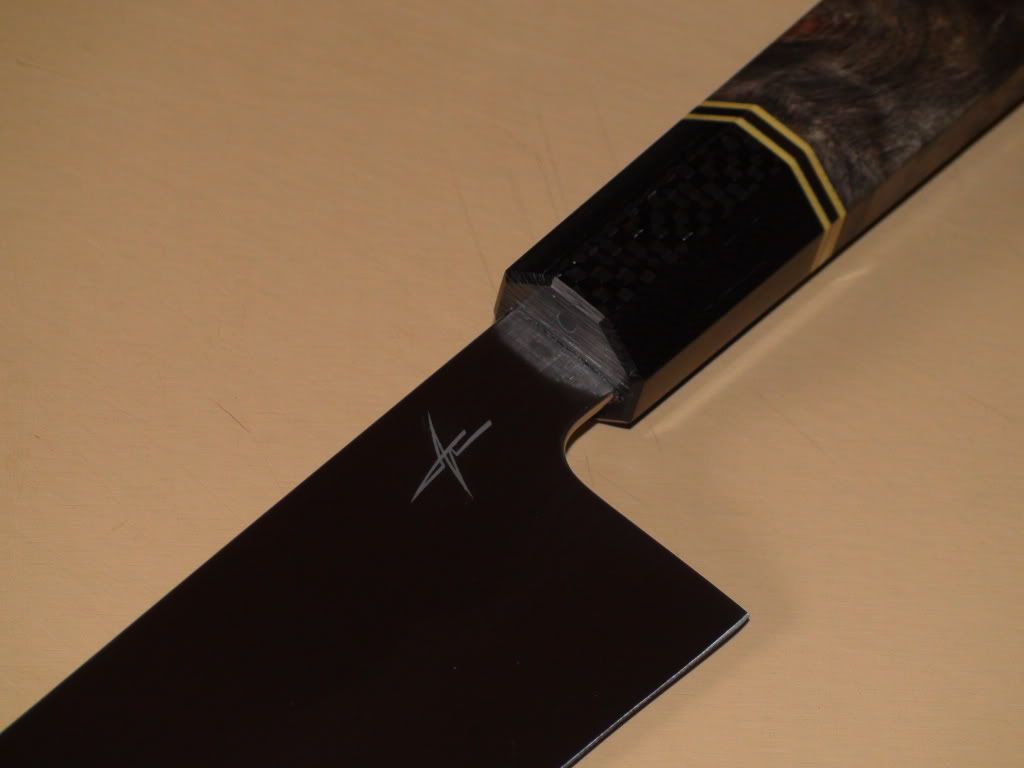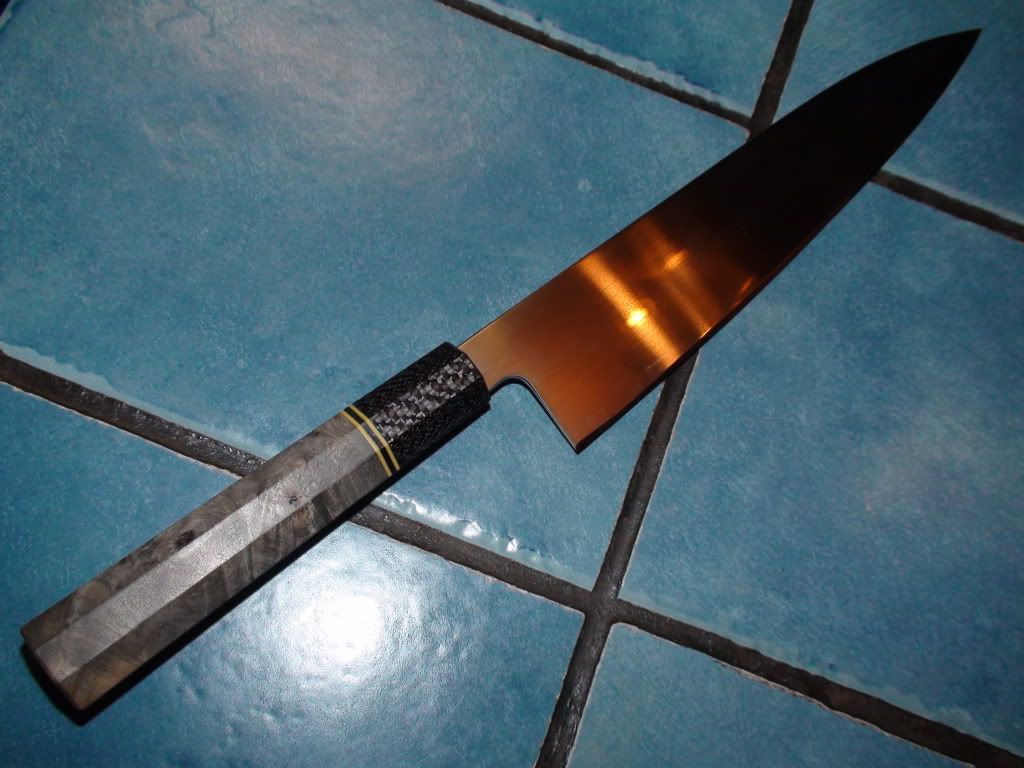 Sun Nov 25, 2012 7:15 am
Who has he been studying?
Sun Nov 25, 2012 10:52 am
Masamoto & Mizuno Tanrenjo + a couple of sample knives I purchased as specimens specifically for this exercise....
He is very, very good - seriously the best craftsmanship & Fit/Finish I have experienced from any custom maker!!!
Tue Nov 27, 2012 12:55 am
Kono GONE
Tue Nov 27, 2012 10:50 am
Nice! You didn't need that thing anyway.