Fri Aug 24, 2012 1:04 pm
Thanx Mark & Sue!!!
....just arrived - engraved & marked - now to lap & use tomorrow......
....can't wait.......
...feel like a spoilt child.....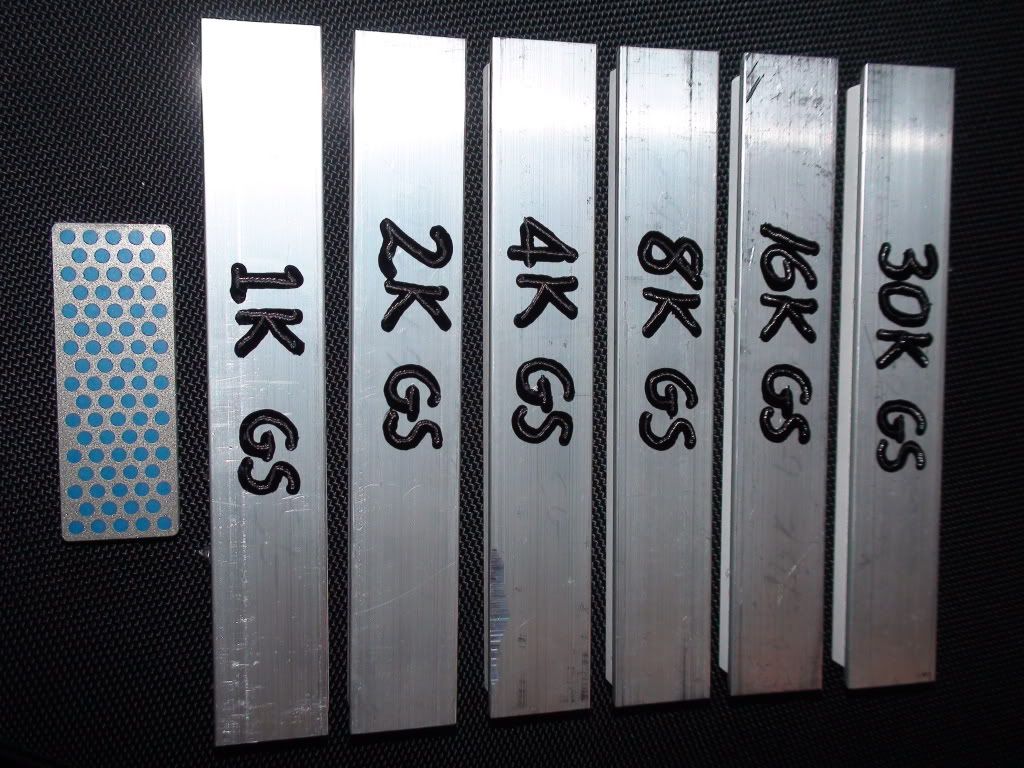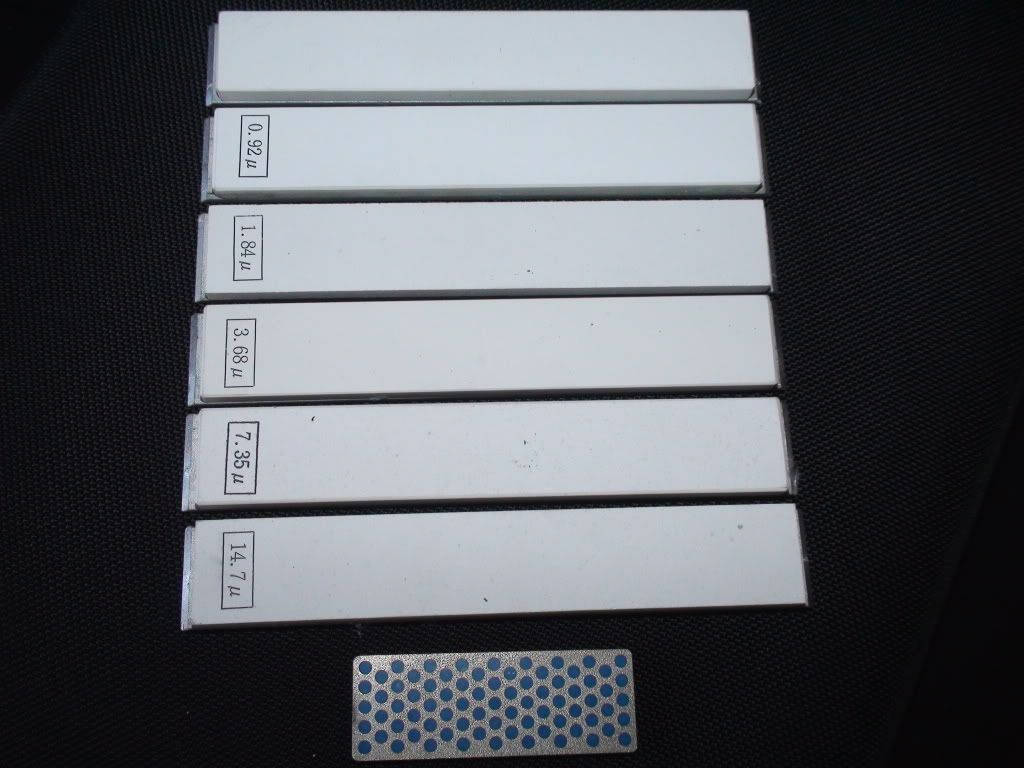 Fri Aug 24, 2012 1:51 pm
Your going to have fun my friend. I want to see pics of finished work later don't get slack on me now! Haha peace jmbullman
Fri Aug 24, 2012 10:43 pm
Ooohhh...30k.
Sat Aug 25, 2012 12:38 pm
But why are they so skinny?? Where is the rest of them??
I have one EP stone, and I don't even have an Edge Pro!!! LOL.
Wed Aug 29, 2012 5:40 am
how are the glass stones? they always interested me,. please post pictures of the sharpened knives
Wed Aug 29, 2012 6:11 am
jsq1222 wrote:how are the glass stones? they always interested me,. please post pictures of the sharpened knives
Here is a little write up:
believe-it-or-not-shapton-glass-t882.html