Mon Feb 18, 2013 3:29 pm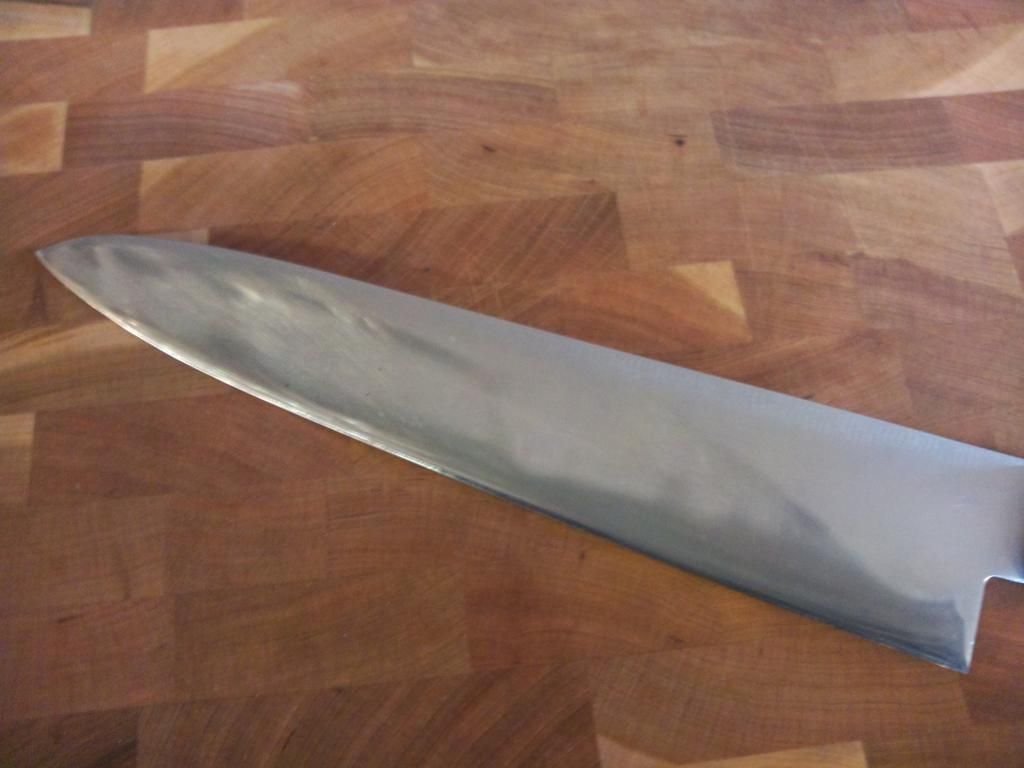 I learned, or i should say im learning, how to sharpen onthis knife. Needless to say ive scratched the hell out of it. Whats the best way to get this thing looking good again?
Mon Feb 18, 2013 4:04 pm
This is a common result when you're first learning and it's not easy to bring it back to a nice finish without a lot of work. We sell a group of sharpening pads with a full range of grits and I use these around the shop for minor issues like small scratches. It takes elbow grease and patience to do it and make it look good.
http://www.chefknivestogo.com/misu3x4sopa.html
Mon Feb 18, 2013 4:32 pm
Sandpaper like Mark linked to or ScotchBrite pads work well too.
Mon Feb 18, 2013 4:45 pm
Thanks mark i might give those a try. Adam, would using scotchbright pads just acheive a more unified scratch pattern?
Mon Feb 18, 2013 9:12 pm
GAB <>
It's all going to generate a "more unified scratch pattern"; only difference is the size of the scratch. 12K sandpaper is a whole lot finer a scratch then a green scrubbie.
Tue Feb 19, 2013 8:02 am
I've found that the gray ScotchBrite pad mimics the stock finish of most production knives. You might start there and see where it takes you.
Tue Feb 19, 2013 9:26 am
Yeah my tojiro does have a grain to it. Good point.