I subscribe to the farm to fork philosophy as well as choosing meats and breeds for flavor. This is a red poll from my herd. 100% grass fed, no growth hormones or antibiotics.
Here is a pic of a hanging half right before breakdown. Sorry about the lighting.
Here is a pic of one of the primals
And here is dinner. Poor mans filet, or eye of the round steaks. The flatter pieces or the ends of the loin that were not big enough to cut a filet out of. Seared well all sides in cast iron, finished in oven.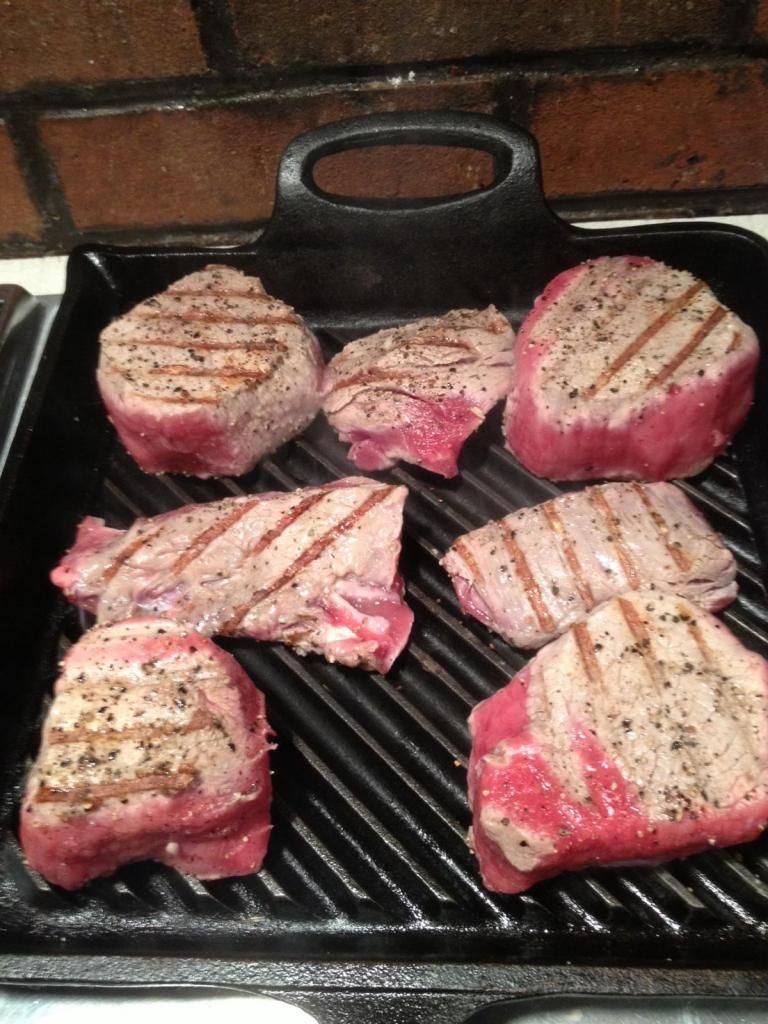 Served with sliced baby Bella mushrooms and onions sautéed with garlic and butter. Side of green beans with onion and red wattle guanciale.
Eye of round steaks are not my favorite cut, but it was still a good meal.