Sat Dec 07, 2013 11:55 pm
Stocking & selling good brand folders..... Spyderco, ZT, Benchmade etc?
Could even open a sub-forum for them EDC junkies....
Just a thought.
What say ye all??
Mark....???
Sun Dec 08, 2013 7:59 am
I have considered it. It's a big market but my mantra is always to not stray from our niche. These days in internet commerce you really have to dominate your area with selection and not try to go too broad or else you end up with lots of stuff that doesn't sell and a mixed message.
Sun Dec 08, 2013 12:20 pm
Cool, from one business man to another, fully understood.
Thanx for the honest retort.
Tue Dec 10, 2013 4:25 pm
Just bought my wife a spyderco delica zdp. Yes, only thing she asked for for Christmas, a good carry knife.
I know, I'm lucky. Would have purchased it here if available. Totally understand why it's not. Thanks for everything else that's available. Rook, for curiosity sake, what would be your favorite edc? I'm in the market for one for myself.
Tue Dec 10, 2013 11:47 pm
I have tried several and based on size, locking mechanism and quality blade steel, I mostly alternate between these two favorites...
Spyderco Paramilitary 2 in M390 &
Spyderco Native 5 in S110V.
I truly love the PM2, but of late the Native 5 is being carried slightly more often....although smaller but slightly heavier than the PM2.
Am waiting for the Carbon Fibre version of the Native 5 in S110V.
Pics: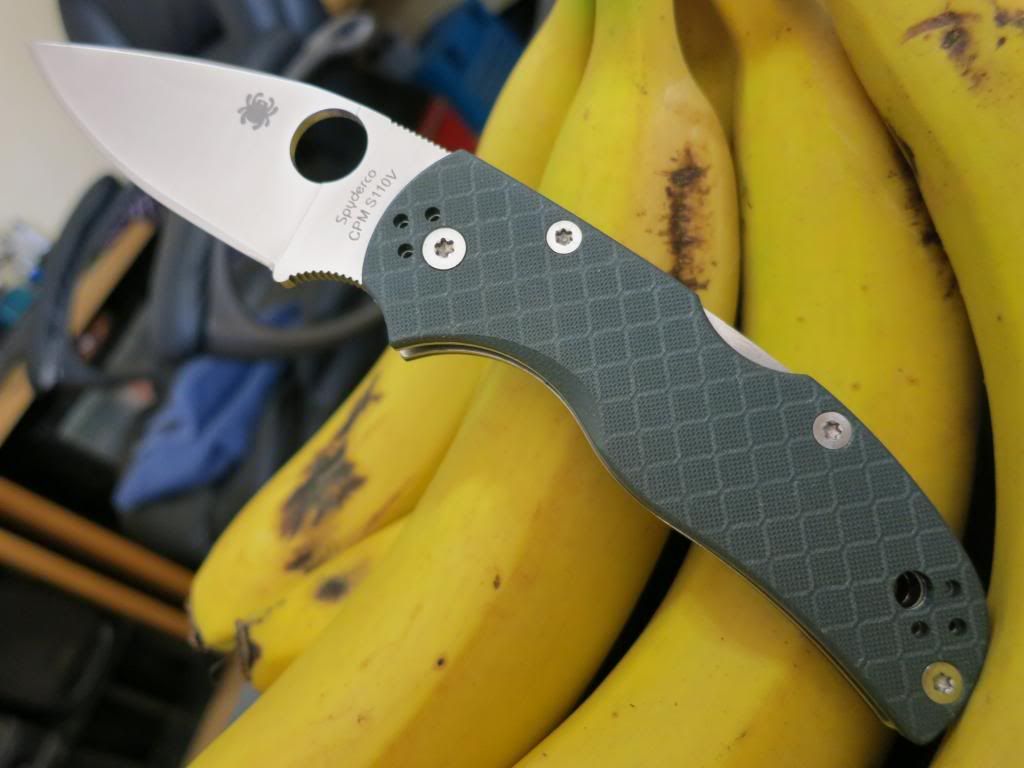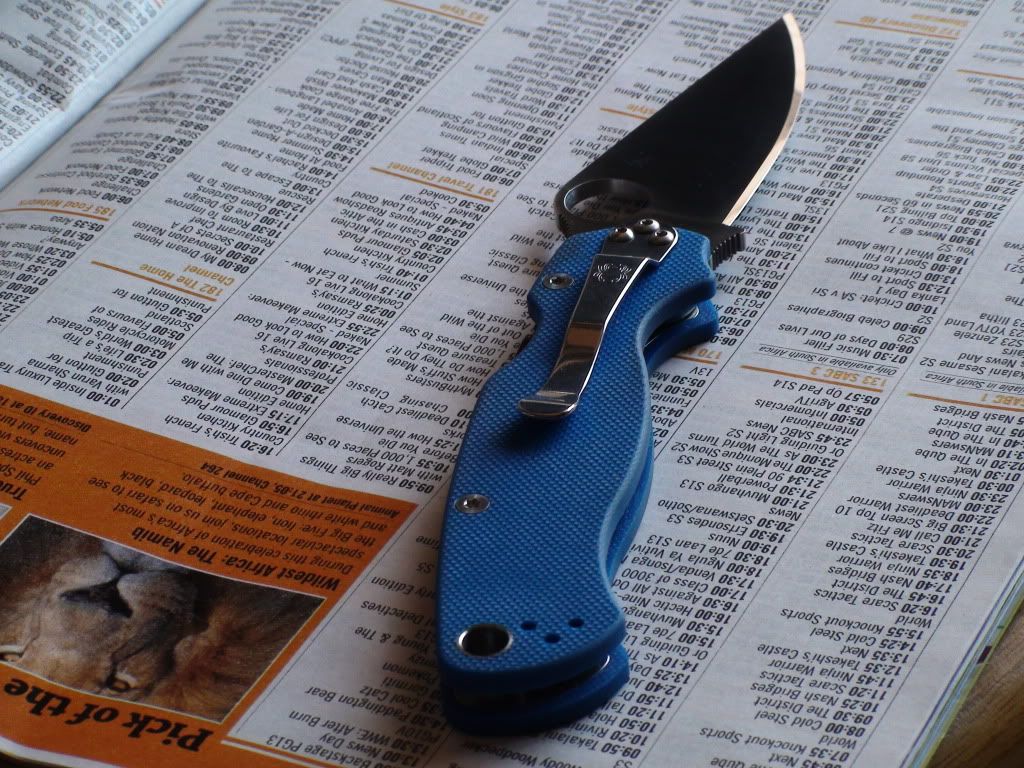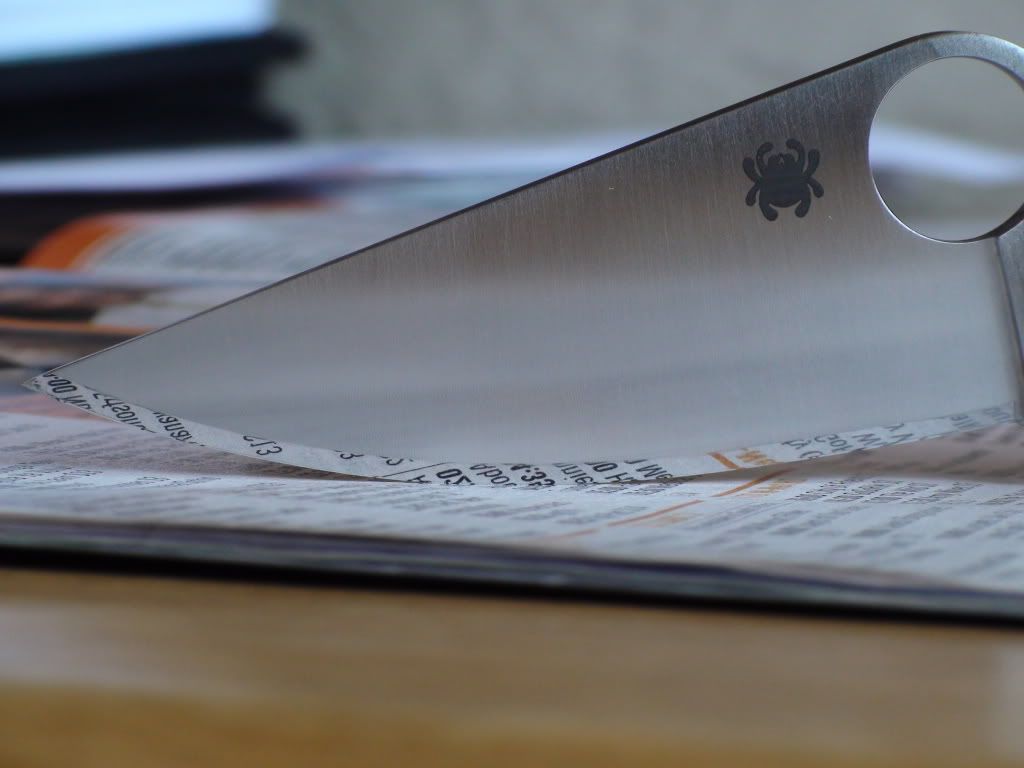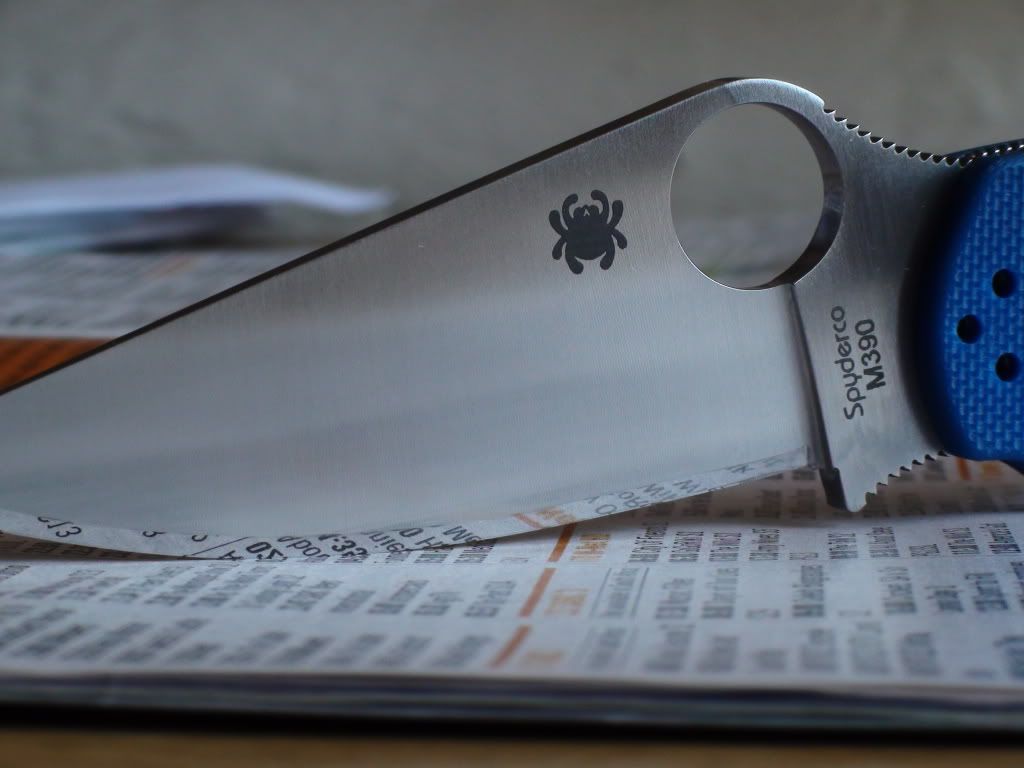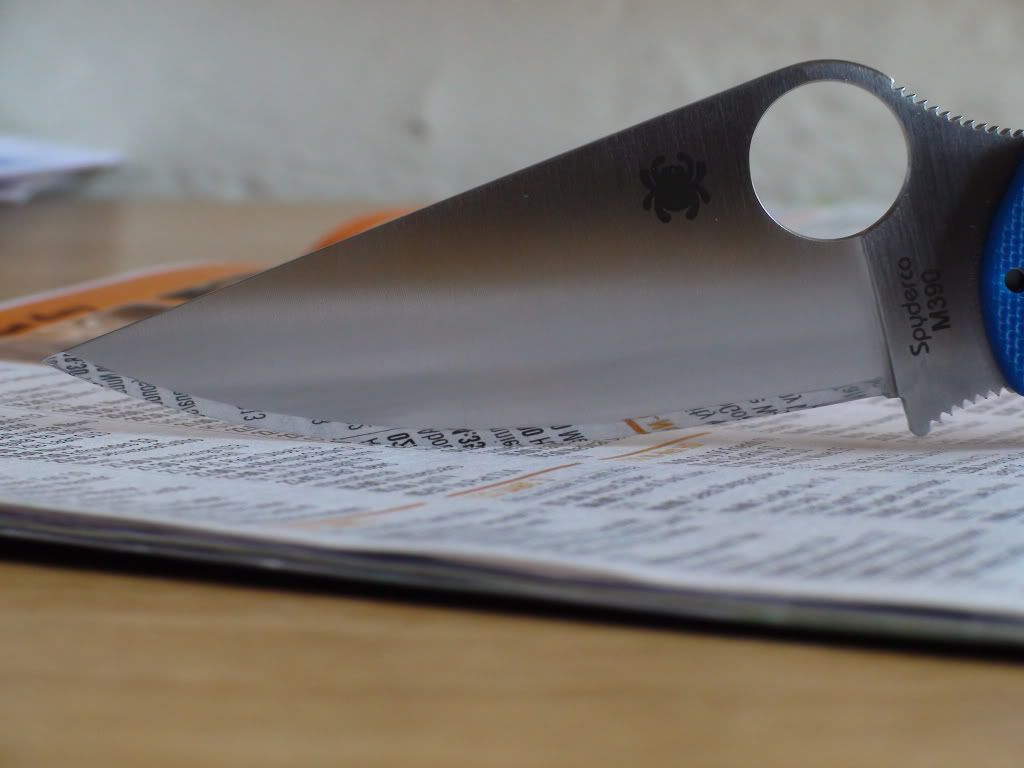 Wed Dec 11, 2013 12:09 pm
Do you prefer the cpm? The one I was originally wanting to get my wife was the green handled delica, I could only find it in vg-10. I opted for zdp steel, it said green, but when it arrived, however it is a green hue, it is very drab, almost grey. I know it won't hurt function of the knife, she would prefer a green similar to the blue you have. I could only find this scale in the vg-10. I must not have looked hard enough. Maybe I'll order another and keep that one for myself. I really want the new aogami model, however, mine will get too much use and in too abusive of an environment to make that practical.
Wed Dec 11, 2013 1:23 pm
Very nice. Nice polish job as usual. I enjoy reading and seeing your posts.
Wed Dec 11, 2013 10:44 pm
Thank you for the kind words - appreciated.
Fri Dec 13, 2013 10:49 pm
The Native is a nice looking knife for sure. Blade length is great at 3". I just picked up a Dragonfly in ZDP-189 and another Delica in the Superblue steel. Really liking the size and weight of the Dragonfly.