Heres one I just finished and will be offering here for you knife nuts!! Asking $765.00
The specs on this one are as follows.
Steel: ELMAX stainless Heat treated to a RC of 63.5
Blade: 240mm on the edge. 48.1mm at the heel. 2.1mm thick above the heel tapering to the tip.
Grind: Blade is ground convexed with distal taper.
Spine and heel have been rounded.
Handle: Beautiful Spalted Hackberry with stabilized maple bolsters. Stainless pins with single mosaic. Black and nickle spacers.
Asking $765.00
This steel is amazing stuff. Its a 3rd gen. powder metal that has very high wear resistance and toughness. With a fine grain structure. It takes a crazy sharp edge and should hold a working edge for a very long time!
Here is a link to Zknives web site where I did a comparison on Elmax next to 2 other well known performers in the kitchen. I love this site, if you have not checked it out yet take a few and give it a look. Lots of great info and photos etc.
http://zknives.com/knives/steels/steelgraph.php?nm=elmax%2Ccpm154%2Caeb-l&hrn=1&gm=0
Anyone interested in this knife is welcome to message me or post here and I will contact you to exchange info.
Here are some images.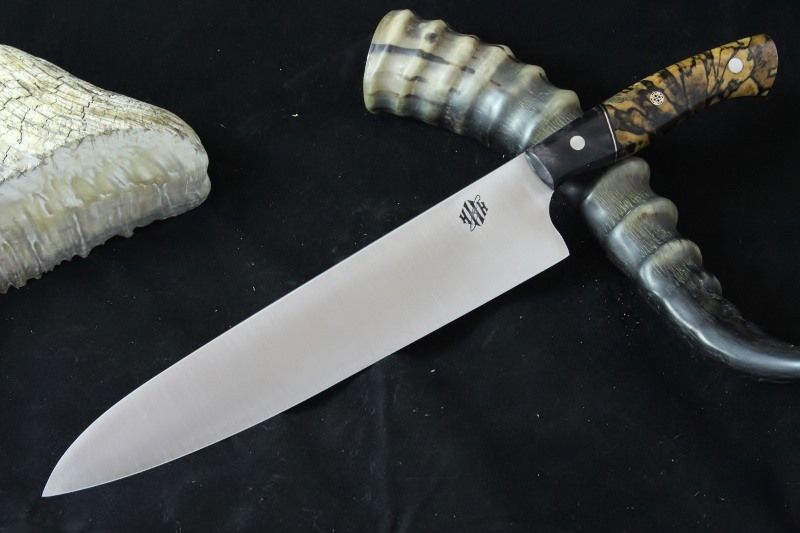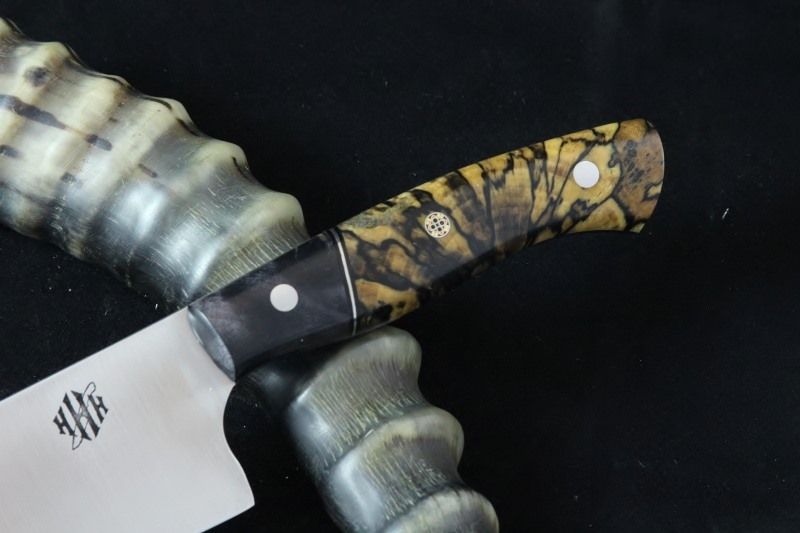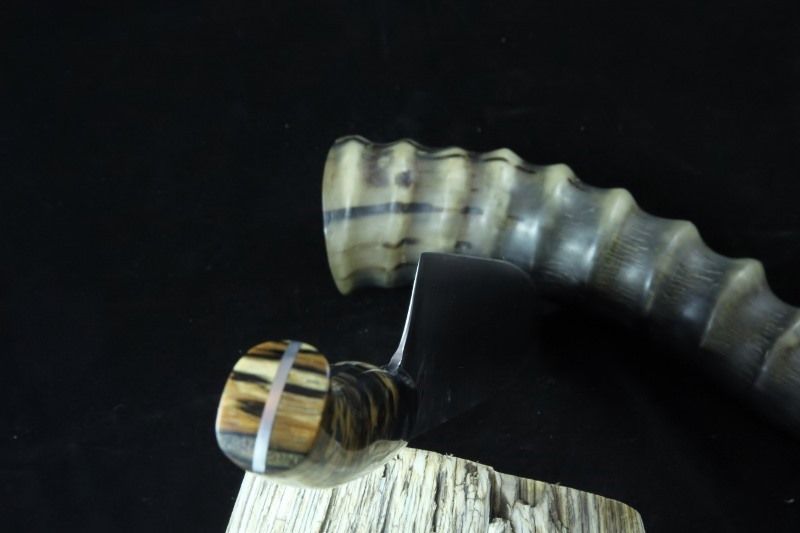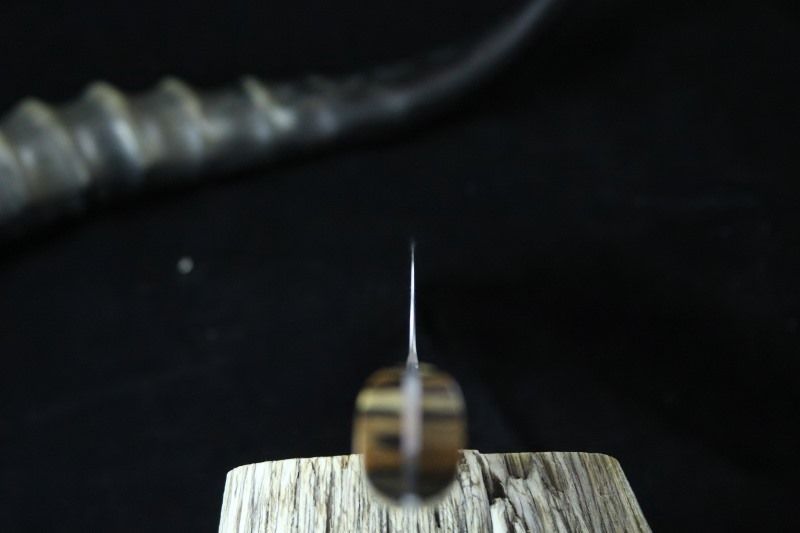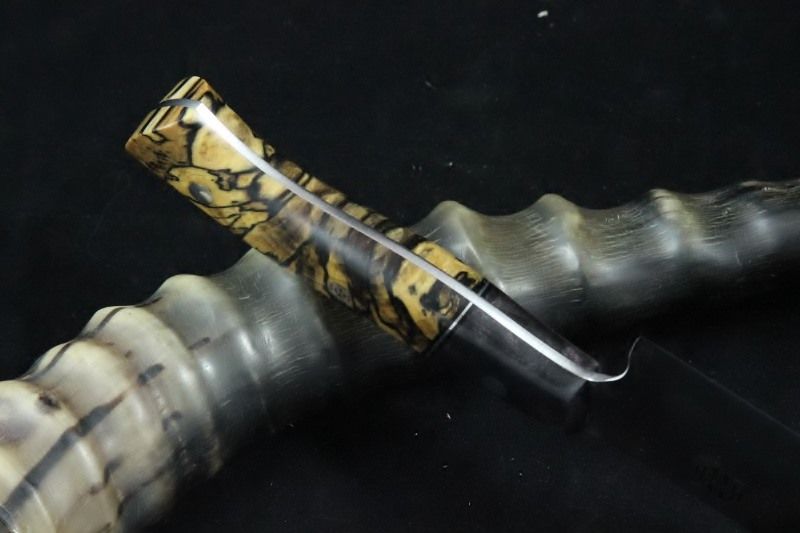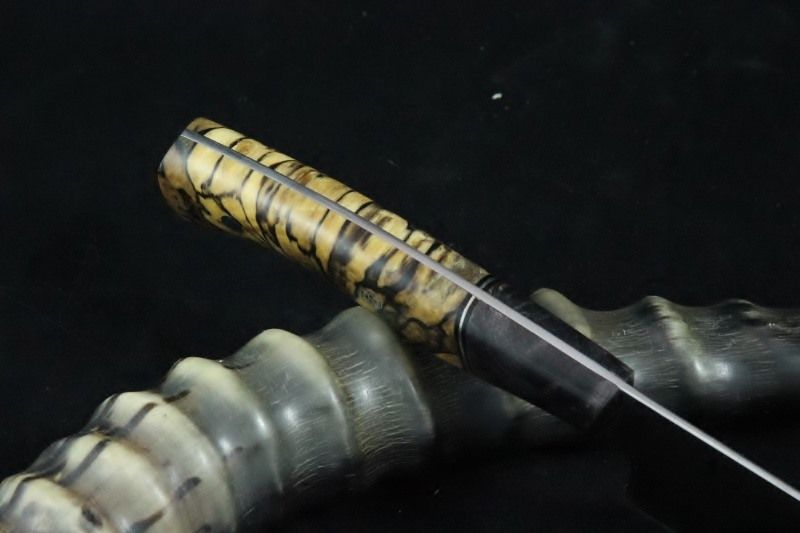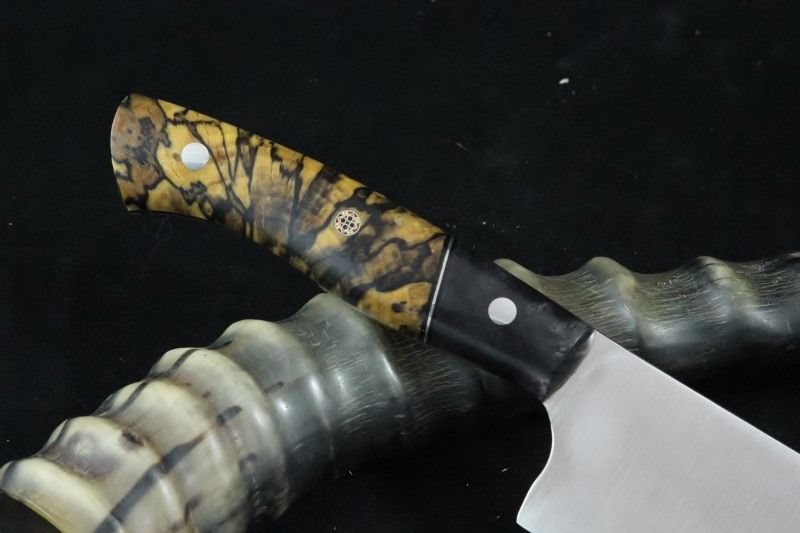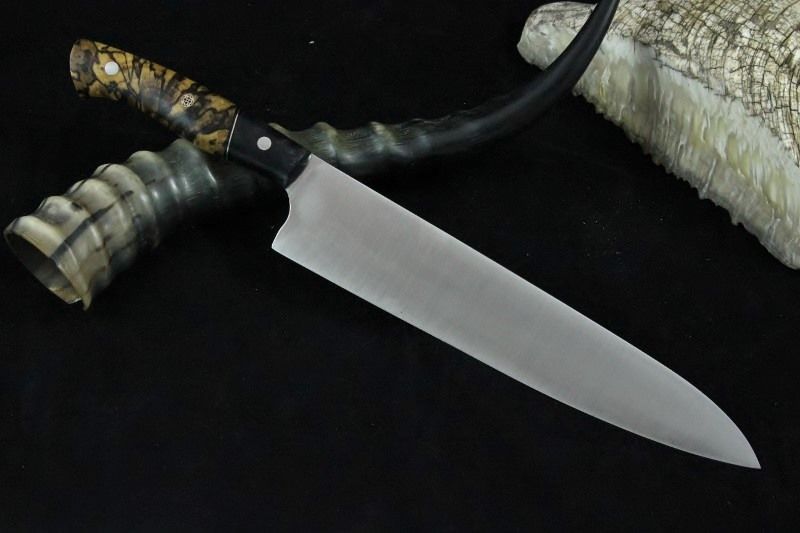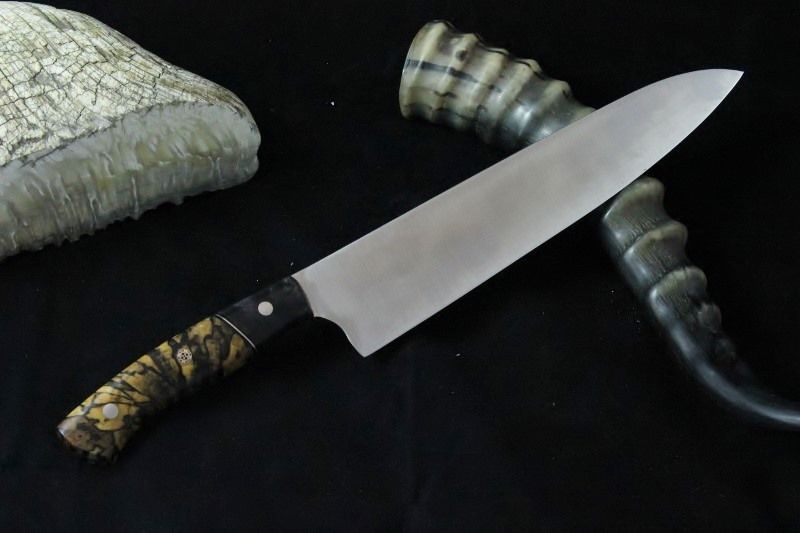 Thanks and God Bless
Randy