Tue May 22, 2012 8:43 am
I sent a $500 knife to Salty a few months back and his dog thought it would make an excellent dog bone and chewed the hell out of the handle.
I nick named him Satan and thought I had seen it all. Apparently dogs like high end knives just like people. Take a look at what a customer sent me in the mail today.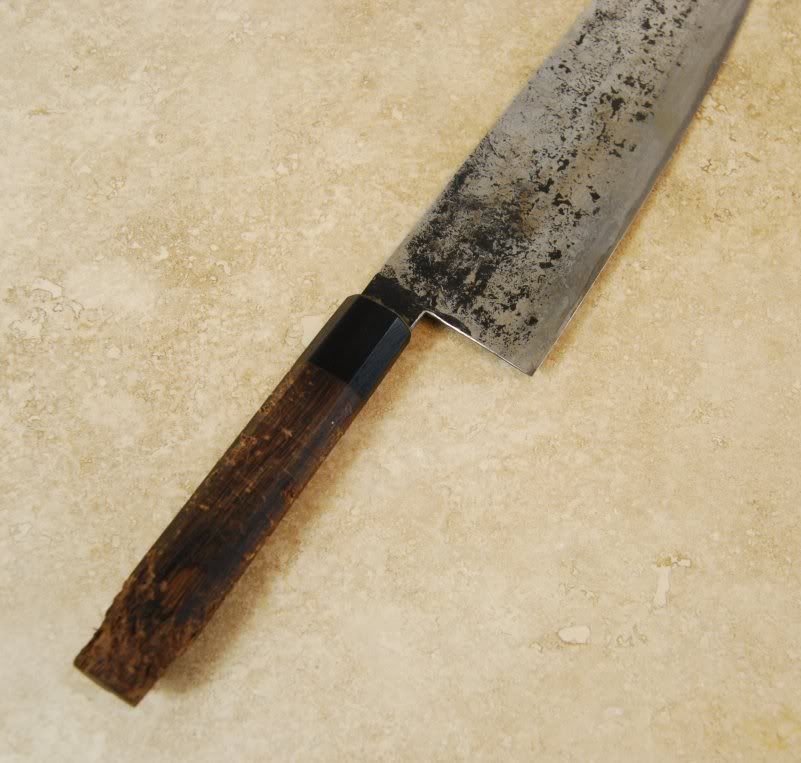 Tue May 22, 2012 11:28 am
It's got personality
Tue May 22, 2012 12:00 pm
Bet it's got a non slip grip now!!
Wed May 23, 2012 3:43 am
But did he cut a pad off in the process and bleed all over the house?

BTW, he kicked his knife habit.
Wed May 23, 2012 8:36 am
No blood on this one that I can see.