Sat Jun 01, 2013 1:53 am
I have been getting a few responses for the handles above. These particuar handles are already claimed and are going to be sold through CKTG.

Thanks for the responses all.
Tue Aug 27, 2013 7:03 am
Does that say mammoth tooth spacer like the extinct beast wooly mammoth. That is pretty sweet. How much for that one?
Wed Aug 28, 2013 5:36 am
They are extinct? My dreams of seeing a mammoth are crushed....j/k, yes it is from a wooly mammoth molar. I don't recall what Mark listed it at, 80.00 or so. I also have mammoth ivory
.
The mammoth molar looks stelar, however it is hard to work with, leading to a high failure rate and it is not for hard users (pro kitchens). If it drops or is pounded on hard surfaces the molar can crack. I am always looking for good molar, Randy Haas from HHH has some pretty good stuff and he has a stabilization process that makes it a little more durable.
Sat Nov 16, 2013 4:11 pm
Here is a new one I just finished: Hawaiian silky oak, buffalo horn with a wooly mammoth ivory spacer.
Mon Nov 18, 2013 10:51 pm
Nice Matt!
Tue Nov 26, 2013 7:15 am
Here is a new one I just finished up for one of my knives.
I love the way buffalo horn polishes up, like glass, I wish the pictures could convey the polish on this one, KOA ferrule, buffalo horn body: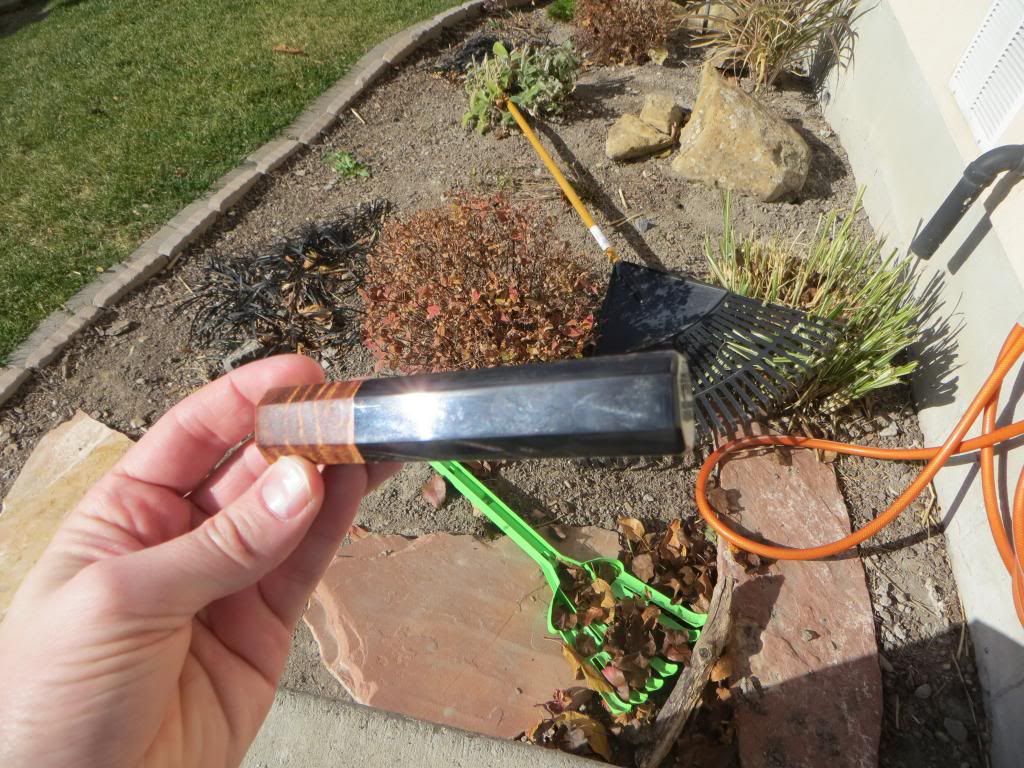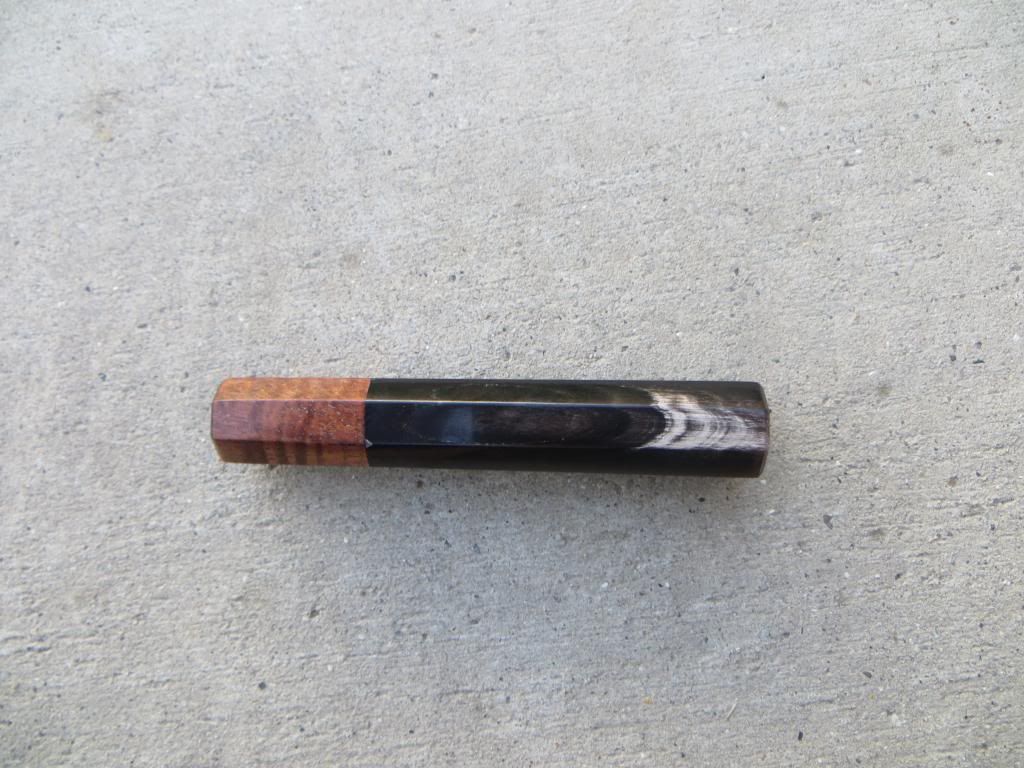 Tue Nov 26, 2013 7:44 pm
Thats a beauty !
where did you pick up that horn?
Tue Nov 26, 2013 11:27 pm
This horn actually just came from Jantz.com, they are hit or miss on quality, but the past three months have all been good.
Wed Dec 25, 2013 9:11 am
Do you still have any handles available?
Wed Dec 25, 2013 6:07 pm
Map, I am going to list 4 handles tomorrow for a post holiday sale.