Nubatama 150:
Until I actually had the 150 in my hand, I didn't know just how large of a stone it is. After seeing it, I thought, ok, there has to be a reason they made it so big, perhaps it wears away rapidly so to compensate, they just give us some more of the product.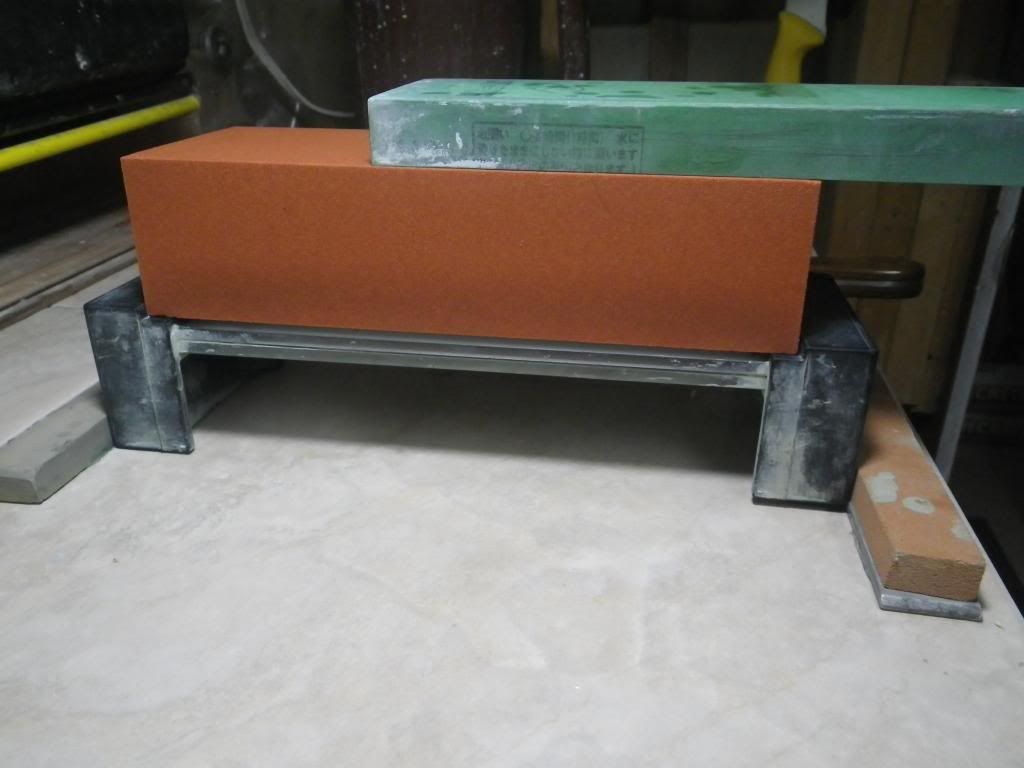 Here it is with a 400 Chosera, now the Chosera is a little worn but not that much, I think this shot gives some perspective in terms of size, it's a brute.
I noticed a few things quite quickly with this stone on my first knife.
1. It takes a lot of water, you can saturate it but you still need to water it frequently when using it but it's no big deal, didn't hamper the sharpening process in any way.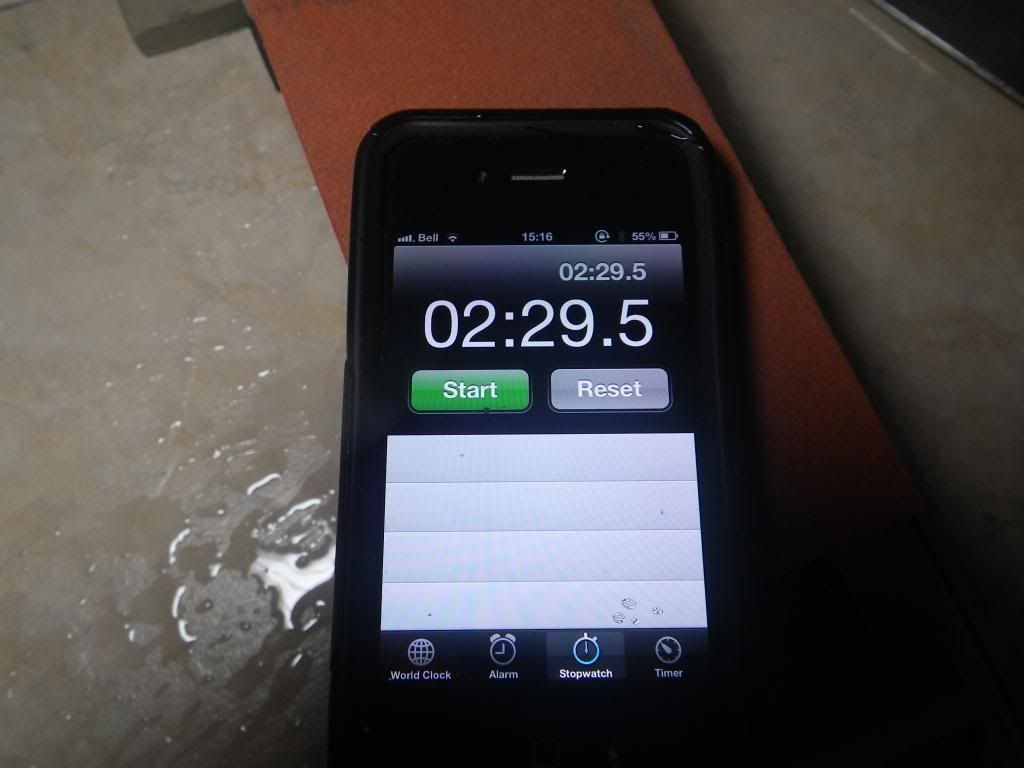 2. I timed the burr formation from the moment I picked up the knife until I felt the first burr along the entire length of the blade. The knife (10 inches) was extremely dull. If I was not testing and excited about using the new stone for the first time, my first choice would have been my Atoma 140, this was one dull knife. So burr formation was very fast, the bevel was set quite nicely with a very uniform scratch pattern. I was easily able to slice telephone book paper with the 150 edge.
3. With five knives down, I have not noticed even a hint of dishing, I will keep a good eye on that but I have a feeling that this stone will last me a long time, it was something I was worried about but I'm liking what I am seeing thus far in terms of dishing.
On to the Ume 1k stone next.
I will take a few days or more and several knives before my next post.
Overall, very pleased with the Nubatama 150 and I look forward to using it on a wide variety of knives. I will follow up later after about 75 knives on the Nubatama 150, so far though, Christmas in May has been awesome for this old man.