So the new board came in a few days ago, been meaning to post pics, it's pretty sick!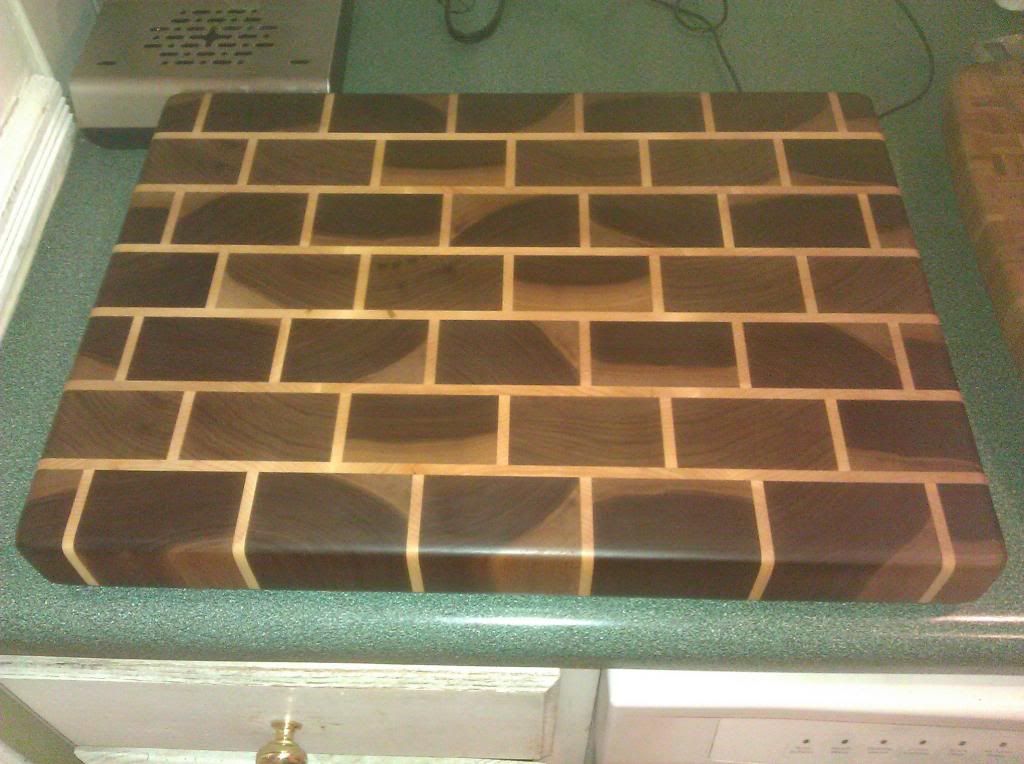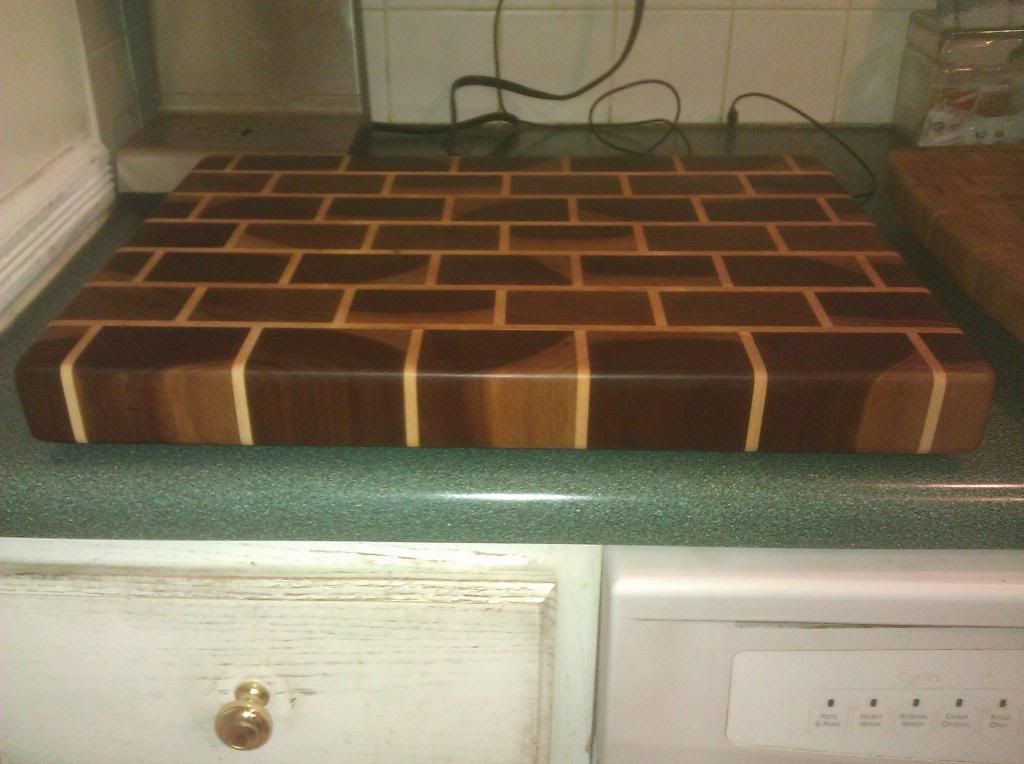 Here it is next to my old board...
And the old one on it's own...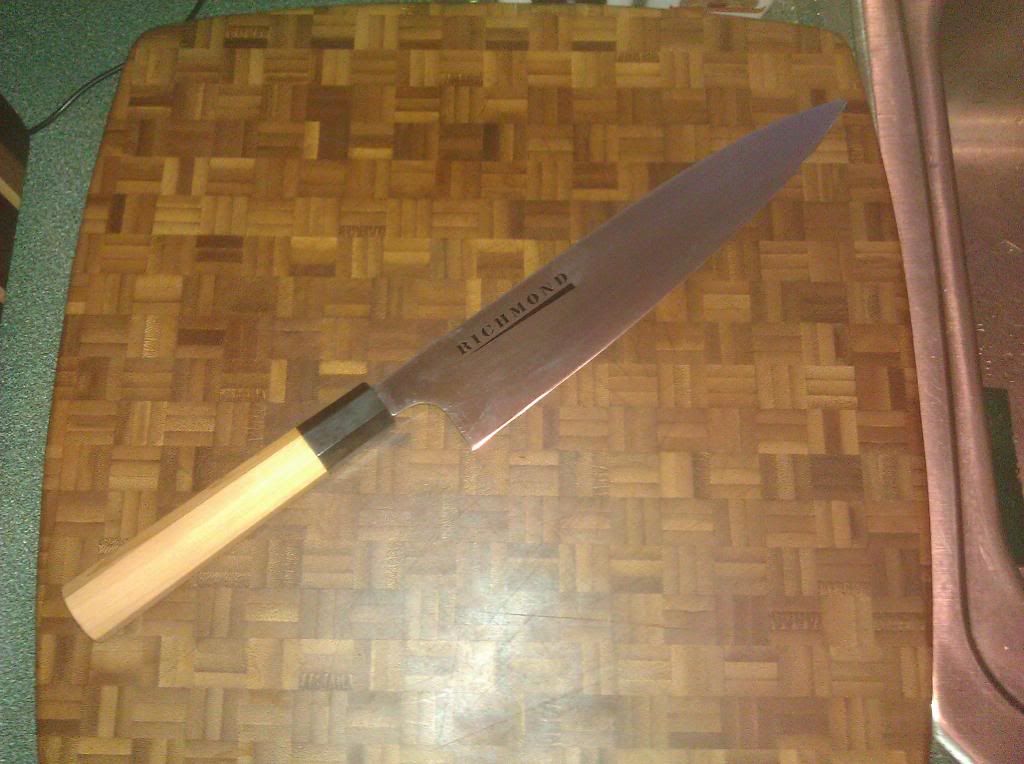 My camera phone sucks, does neither of these boards justice. The bamboo is just a pretty run of the mill $60ish endgrain board I've had for a couple years, keep it well oiled for the most part though, but man those gouges, I'm frightened to take a blade to this new work of art haha.