Thu May 24, 2012 12:52 am
Also Some of my Sea Adventures.....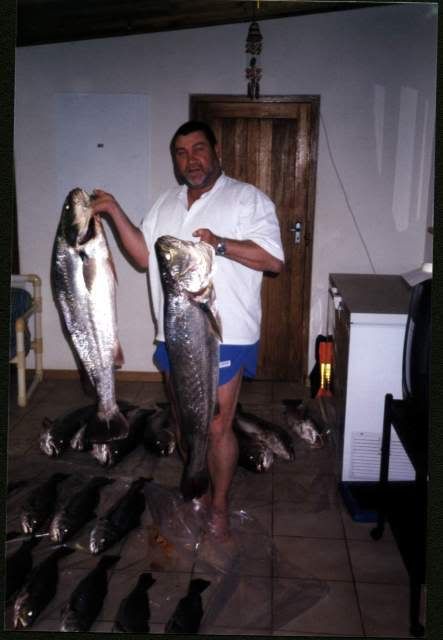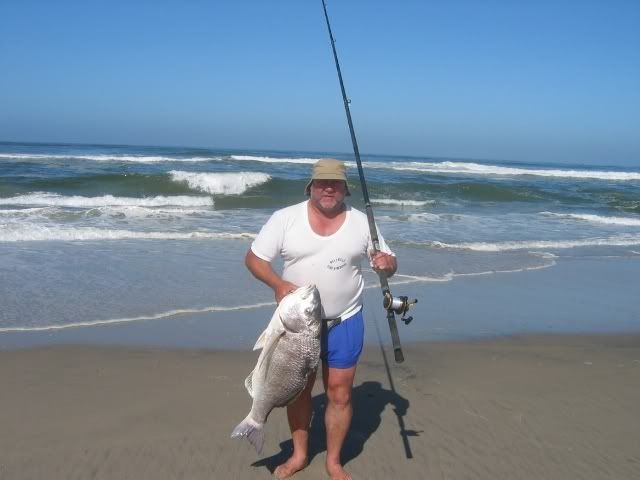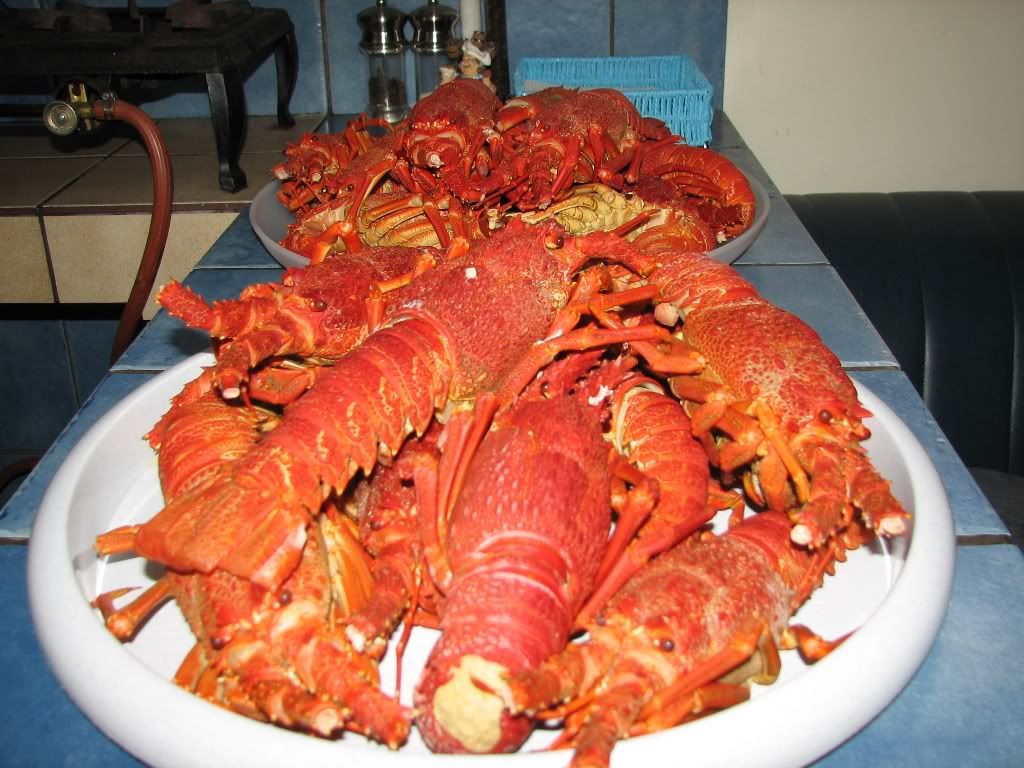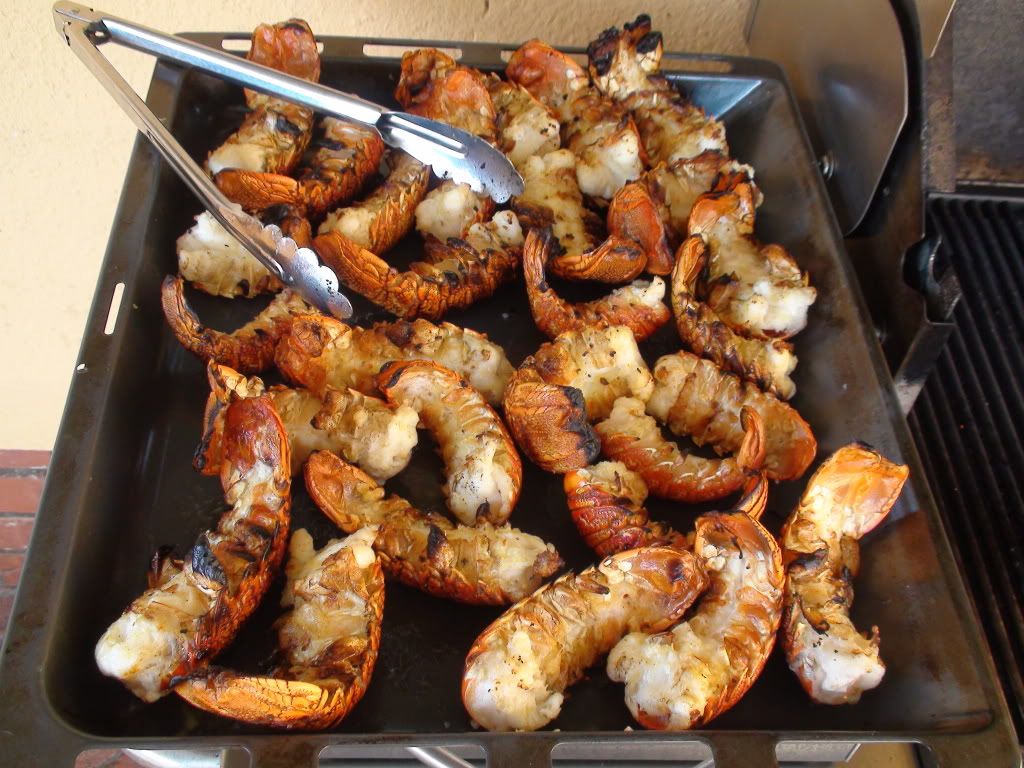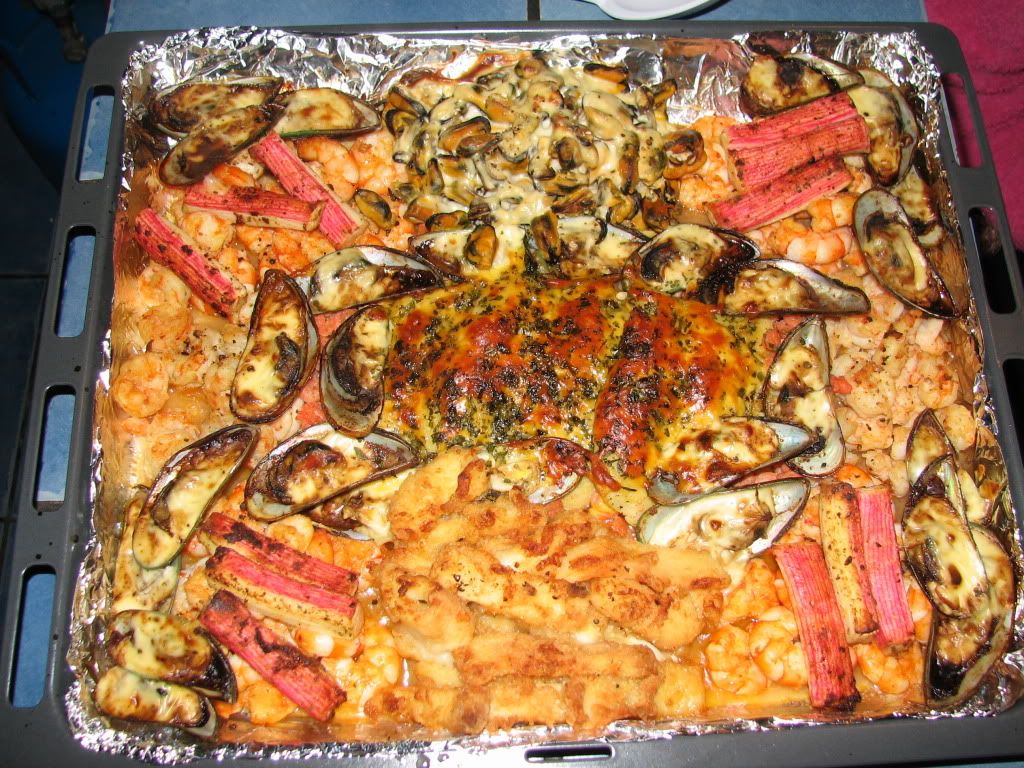 Thu May 24, 2012 7:08 am
You are killing me. It took me a moment to reply; I needed to clean the drool off my keyboard.
Thu May 24, 2012 9:38 am
Holy Telephone Pole Rods!!! Those are some thick rods!! How much weight are you chucking and how far?
Thu May 24, 2012 9:48 am
The rods are custom carbon fibre 14' 6" with pistol grip butt.
I use a 6 ounce sinker with 4-6 ounces of pilchard as bait (fishing for Cob) - on a good windless day I can chuck it approx 90m.
Thu May 24, 2012 11:43 am
90m is nice and far for 10-12 oz!!! Bet that feels like a good workout!!! With 7'6" rods, we are getting around 75-80 yds with poppers and stuff up to 4 or 5oz for big Bluefin Tuna. Doing that takes it's toll; I can't imagine a rod twice as long and more than twice the weight being launched!
Thu May 24, 2012 1:10 pm
Wow! Nice fish Rookie! What are those big ones in the top photo? Look a little like Tarpon but the heads are different.
Thu May 24, 2012 1:55 pm
Mark, you took the words out of my mouth, I was about to ask if those were Tarpon. We have a Tarpon Rodeo in Grand Isle, Louisiana every year... lots of big fish and accusations of cheating.
Excellent fishing Rook, I'm jealous as can be.
Thu May 24, 2012 10:45 pm
The fish in the top photo is called "Kabeljou" in Afrikaans and in your lingo "Cob"
Thu May 24, 2012 10:51 pm
Can't seem to find the "edit" button......
The top pics fish weights are 14kg and 12kg.
The second picture is a 16kg West Coast "Steenbras"
Both species are sought after edible fish and easily reaches $50 per kg in better restaurants.