Wed Jun 06, 2012 12:53 pm
Hi Aaron,
Here's your new handles on your Moritakas. Ying and Yang with the same woods alternated. These are a couple knives that Aaron's been using for some time now and sent me some wood to upgrade the handles.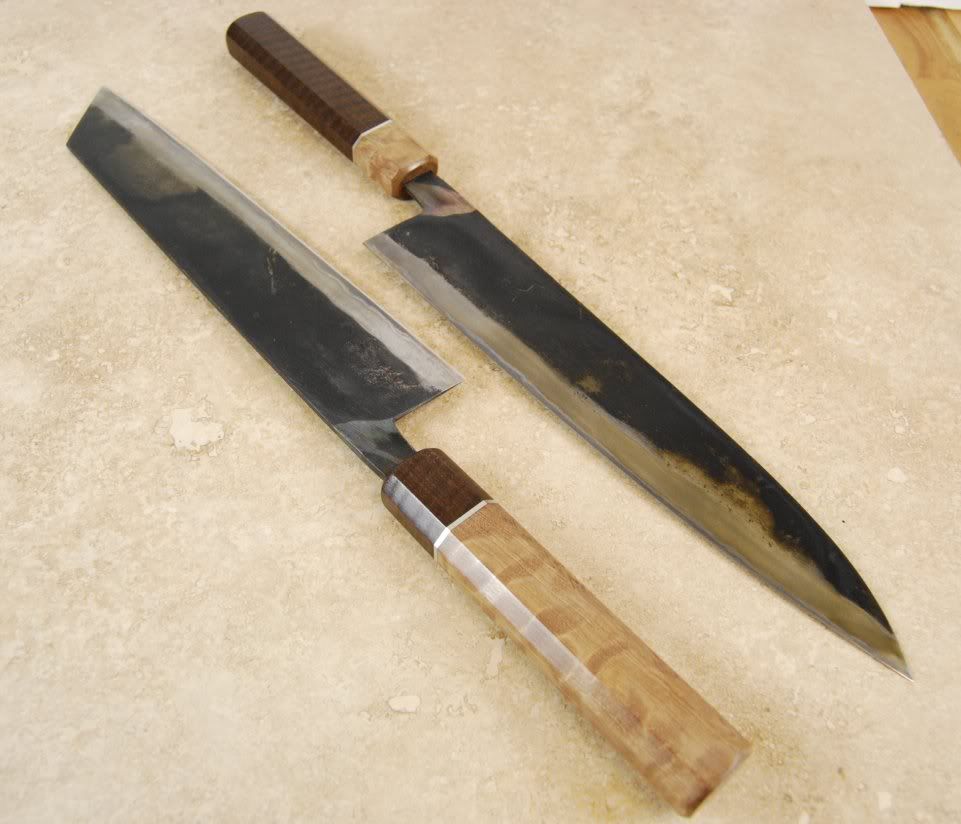 Wed Jun 06, 2012 3:22 pm
ME LIKE! NOW ME WANT!
Those look sweet! Can't wait.
Wed Jun 06, 2012 11:05 pm
yeah, those are sweet! That Kiritsuke was fun to sharpen