Sat Apr 12, 2014 10:16 am
Red can you show a pic of it here? and what are you asking
not buying it myself just intrested in how it looks
Sat Apr 12, 2014 10:22 am
Yeah, I'll post a pic of it tonight or tomorrow.
Mon Apr 14, 2014 4:09 pm
Here it is... I'm not positive if I want to get rid of it yet. I have put some work into it resetting the bevel. It's closer, but still isn't quite there. It was in poor shape from improper honing from previous owner. There is a small nick in the blade towards the back, it would take a lot more honing and much metal removal to get to the point to remove it. It is sharp, but I haven't finished it to what I consider shave ready. It's a nice razor and chances are, I will sell it. I have tried other wedges I didn't really care for them. I'd like to give this one a fair shot since it's a really nice razor.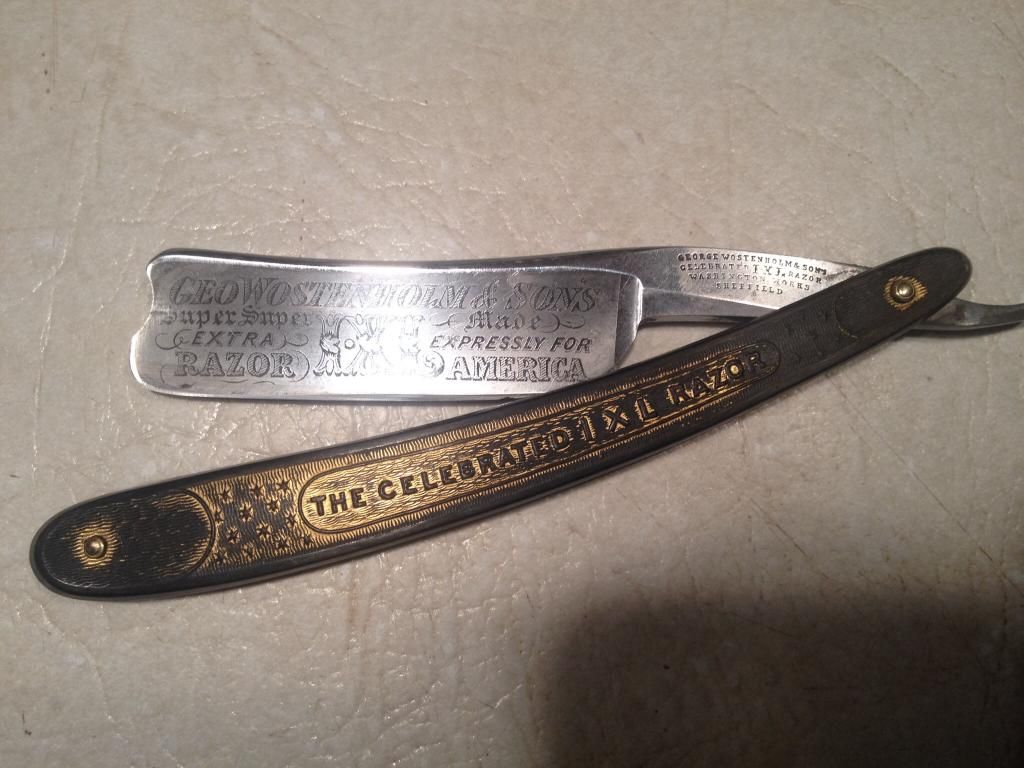 Mon Apr 14, 2014 10:22 pm
Looks very nice, to bad about the chip.
Tue Apr 15, 2014 12:32 pm
Looks nice Red. breadknife away the chip and set a new straight bevel on it!