Cutco Knives
Awhile back JimK posted a thread pertaining to some cutlery, Shun knives. I checked into them and juuuust a little bit outta my league. I'd probably wind up in my shed, with my Weber products....and those knives. Don't get me wrong, I love the outdoors but, kinda spoiled at this stage in my life to some creature comforts
So, I spoke with my fine Italian friend who knows how to get things done, you know what I mean? He tells me "Gene!!! don't do it, they're junk!!" What do I know, I'm just a caveman looking for a better way to make fire I go up to see him and he brings out his cutlery and proceeds to educate me on some of the qualities to look for. He, being the "thrifty" one he is, is always at estate sales, yard sales and flea markets, tells me to check out eBay for some cutco knives. Made here in the God bless USA and has a lifetime warranty regardless of where they were purchased and how ever many owners there were.
My reason for doing this, I feel like the junk we bought many years ago at one of the box store for $40, was just that...JUNK! As you all know it's a lot of work to prep and cook and clean up from all this and any way to make life easier doing this, is GREAT! Cutting up veggies or trimming and slicing meat with a dull knife stinks.
So I found 2 knives with the guidance of da godfadda. 1 10" chef's knife and a butcher knife. To buy both at retail would've been near or more than $300. I bought them both for under $100
On my St. Paddy's Dat PSB, I come so close to removing one of my thumbs, I barely nicked it and cut myself. I must say, chopping those onions was a breeze and I highly recommend them if you're looking for some. Here's what I got for $98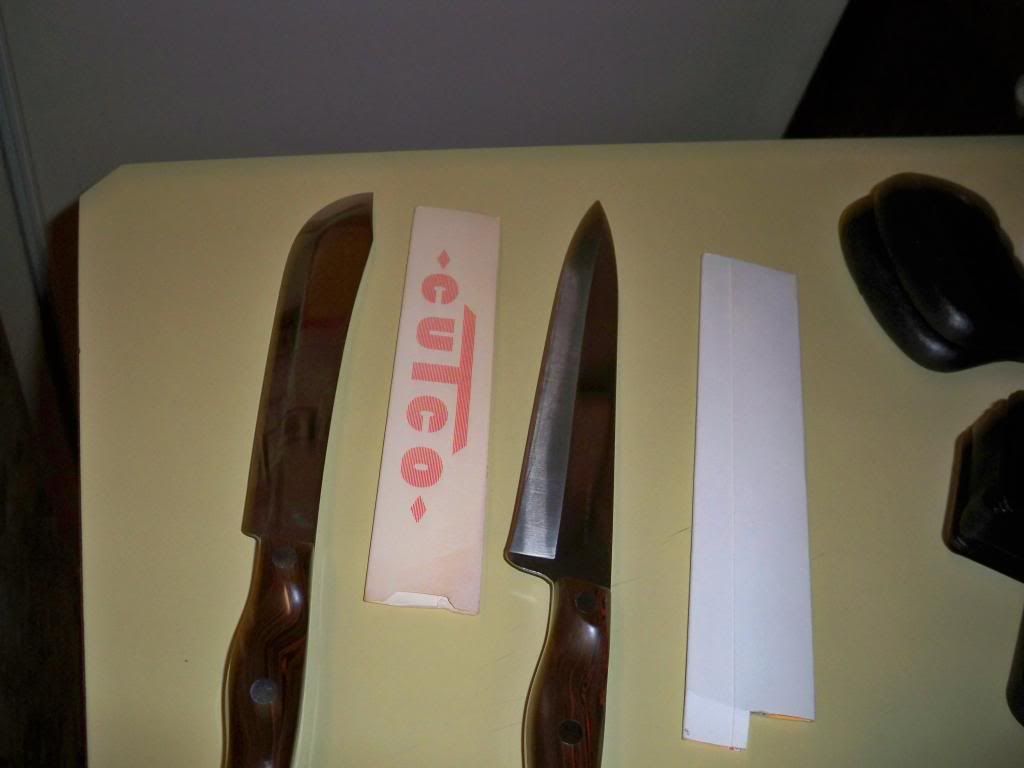 Just a rookie, but I love these and IMHO....they're the best
I didn't have the heart to tell him what I though of his Cutco knives.

_________________


If God wanted me to be a vegetarian he wouldn't have made animals taste so good.