I did this for a guy who was looking for an "Old" piece.
Not sure if it looks old, but I tried to dig up some old style ideas, and mix it with some new ideas
Damascus blade, distal tapered
Fittings are wrought iron, from a wagon wheel rim that hit these parts in the mid 1800's
Spacers are blue and white turquoise, and the body of the handle is ivory. I intentionally left it looking a little rough, some tool marks show, I may yet etch the wrought to discolor it some.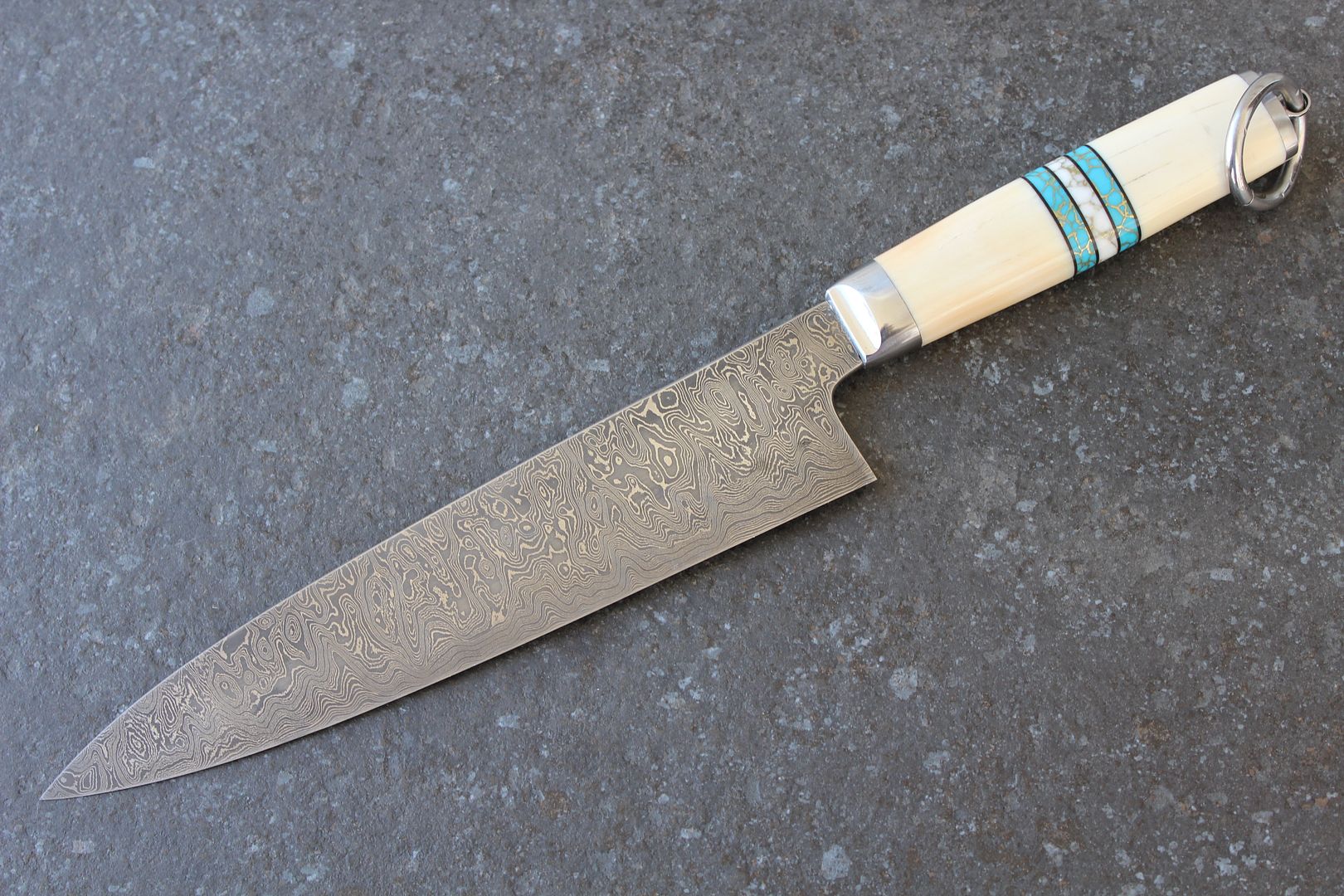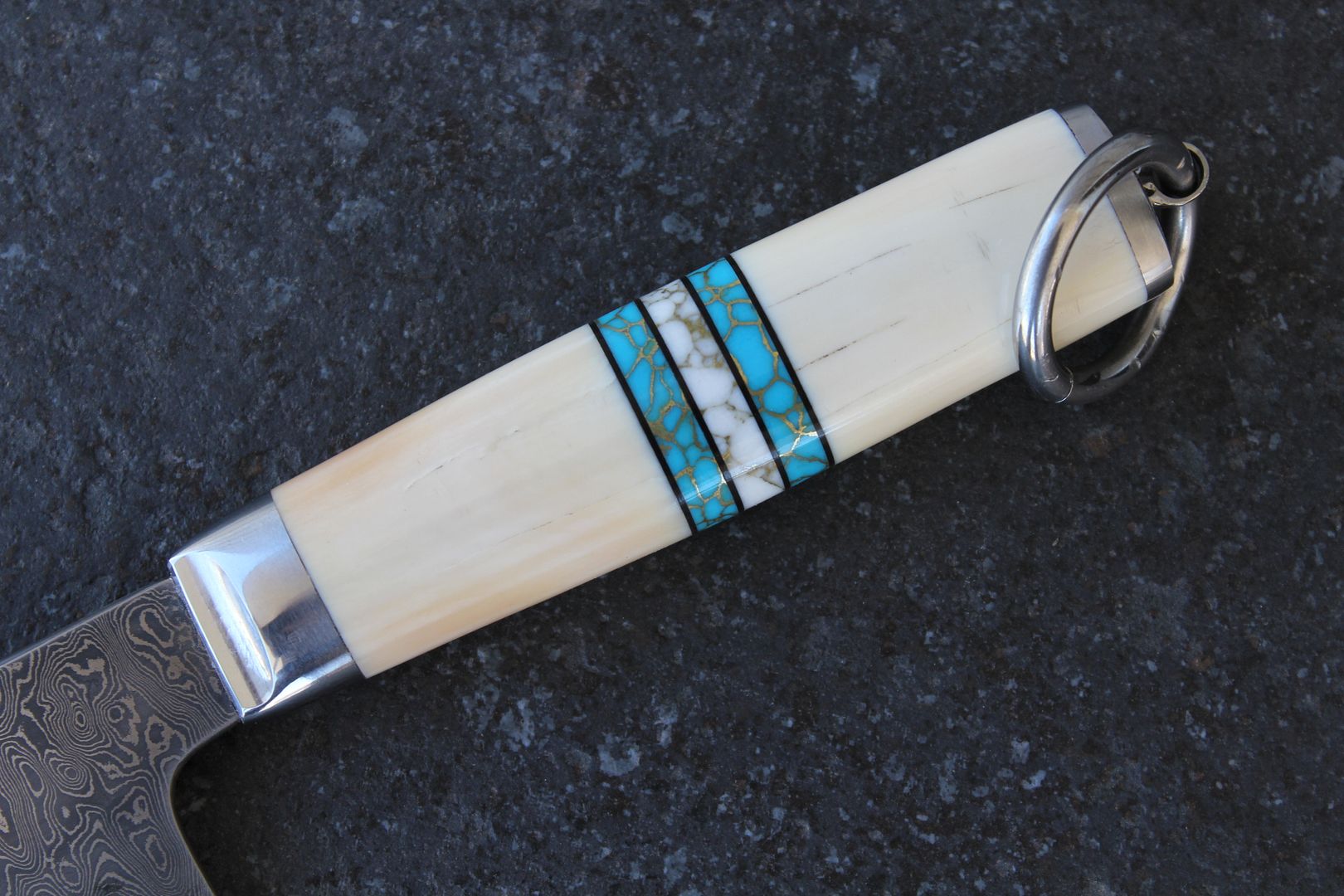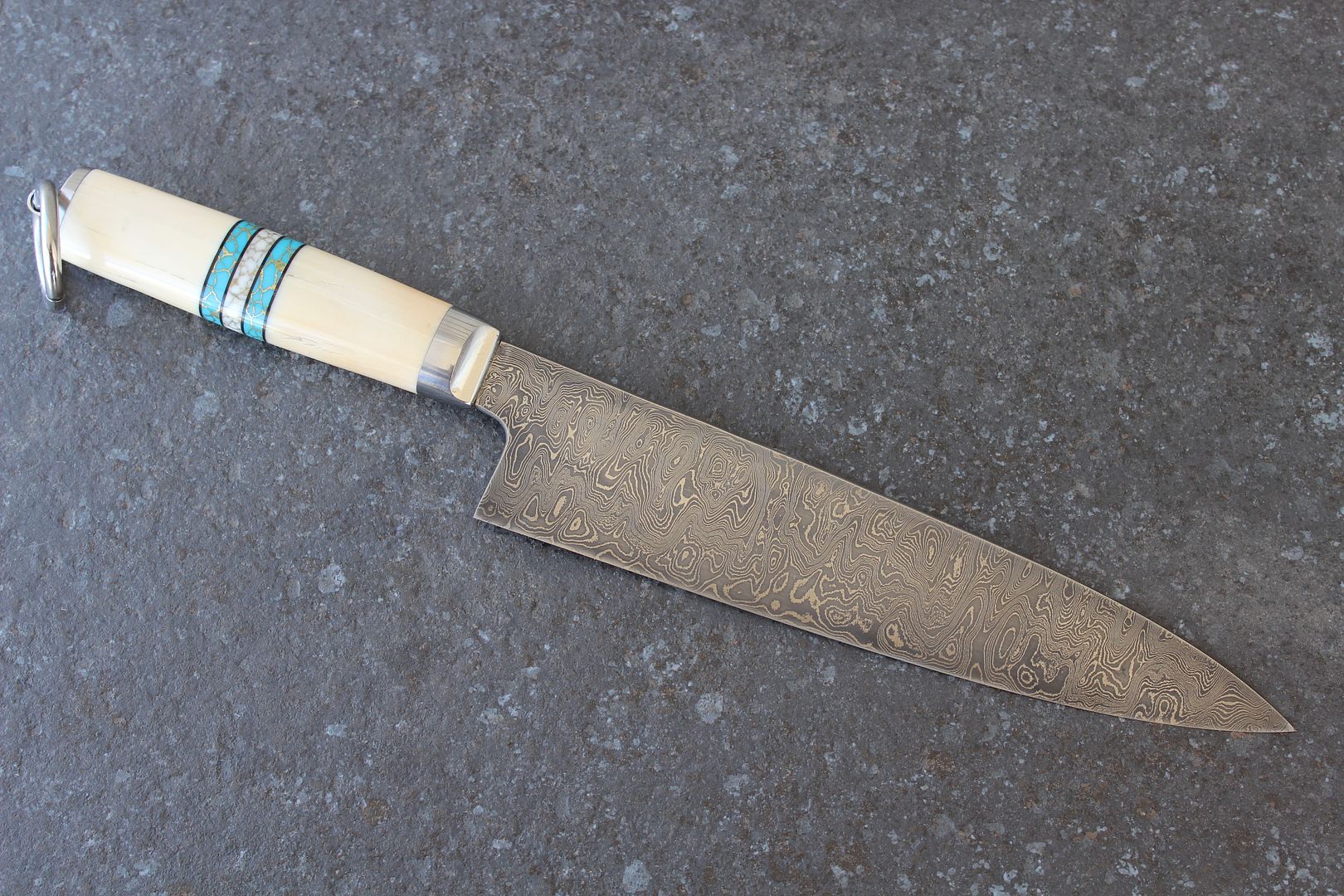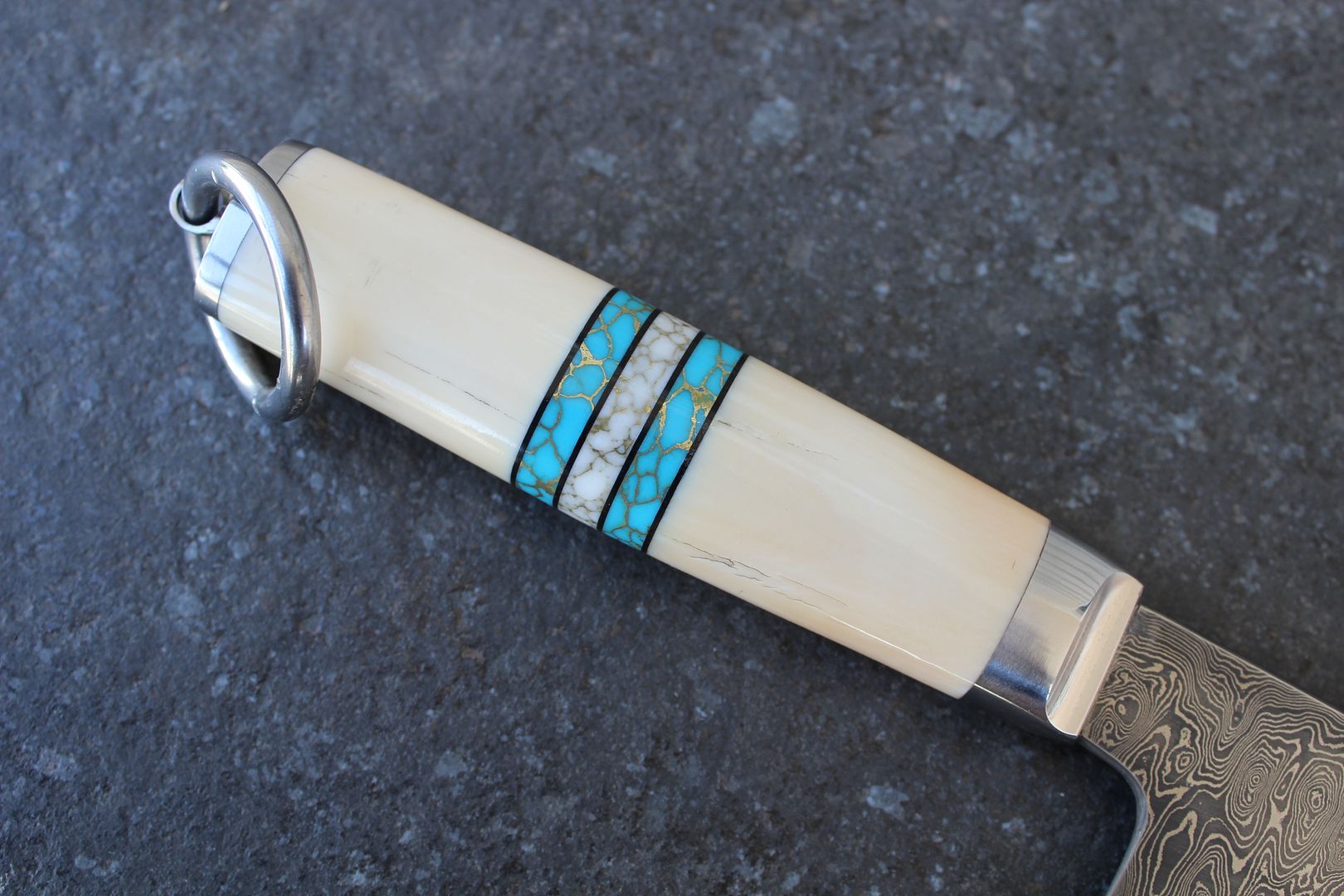 Thanks for looking...