Fri Jul 20, 2012 11:38 pm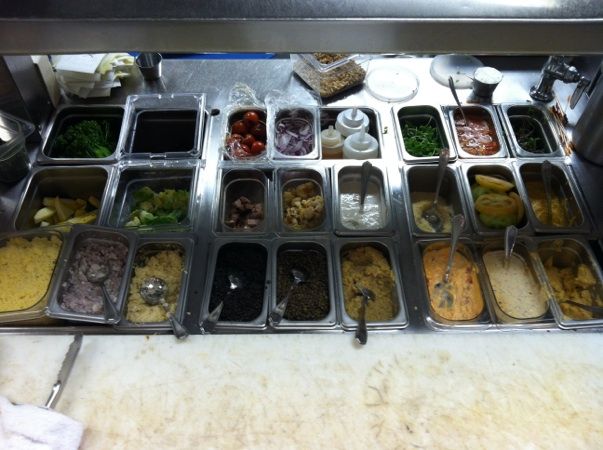 These are pics of 2 different stations at my place of work
Sat Jul 21, 2012 11:00 am
DREW <>
What are the green tomatoes used in on expo, and howbout the bell pepper quarters on the second?
Sat Jul 21, 2012 11:22 am
Where do you work Drew? I live in Clt also.
Sat Jul 21, 2012 11:46 am
Well I work at Trump National Golf Club, formerly known as The Point. The "middle" or "expo" station prepares all the veg for plates and some apps. The green tom is for fried green tomato app. The bell pepper and other sliced veg is on the grill station, it is for a vegetarian cous cous entree with saffron broth.
Sun Jul 22, 2012 2:10 pm
mmm reminds me of work! i work cold kitchen right now and am trying to move up the hot line soon
Sun Jul 22, 2012 2:39 pm
Man, now I'm hungry again! Looks really good!
Sat Jul 28, 2012 4:02 pm
Had me worried drew a litte in the kitchen can mean so many things. Peace jmbullman