Fri Dec 20, 2013 12:32 pm
Here are a few sayas I made. They have gotten some use, so slightly beat up a bit. This first one is cherry for a massakage kioshi petty. I used the coin to trim out the pin hole and attached a thin nylon cord to keep the pin with the saya.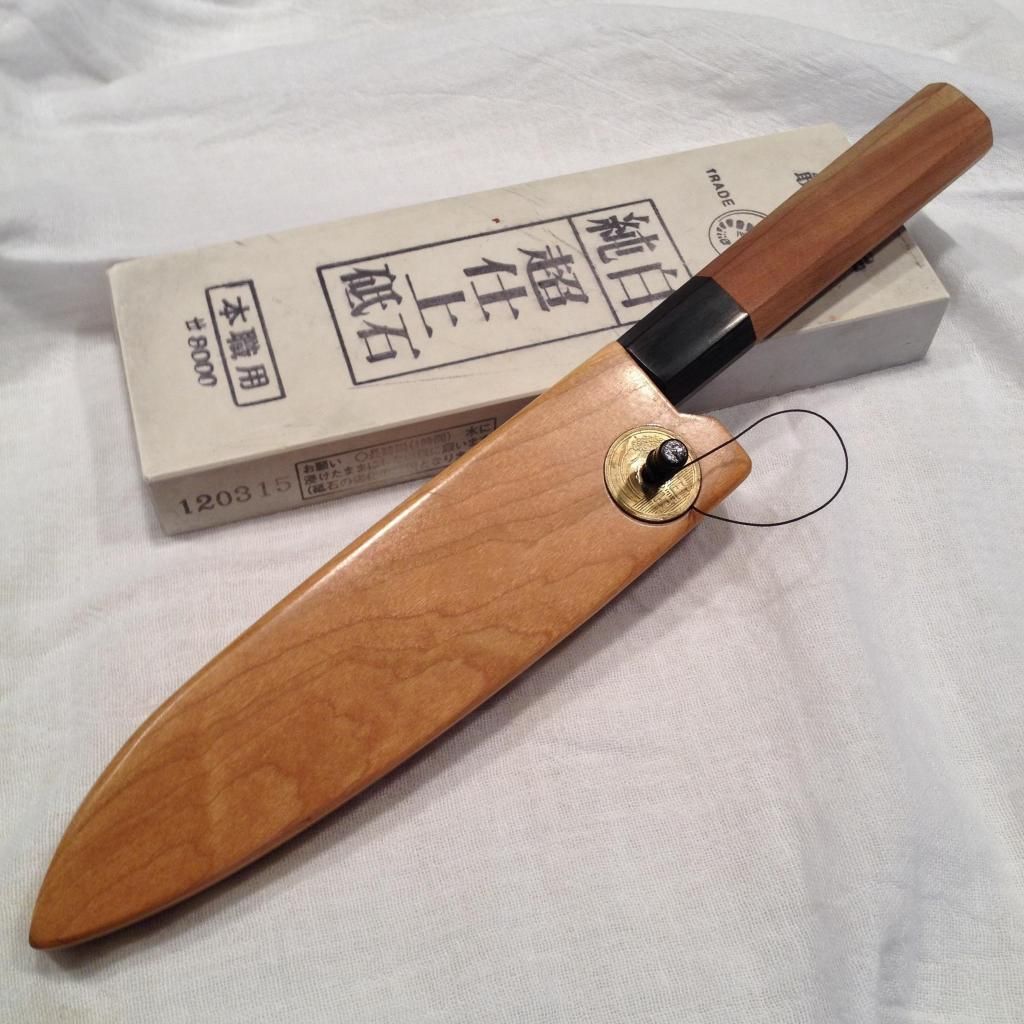 The second one is for a moritaka honesuki and is made from Wenge.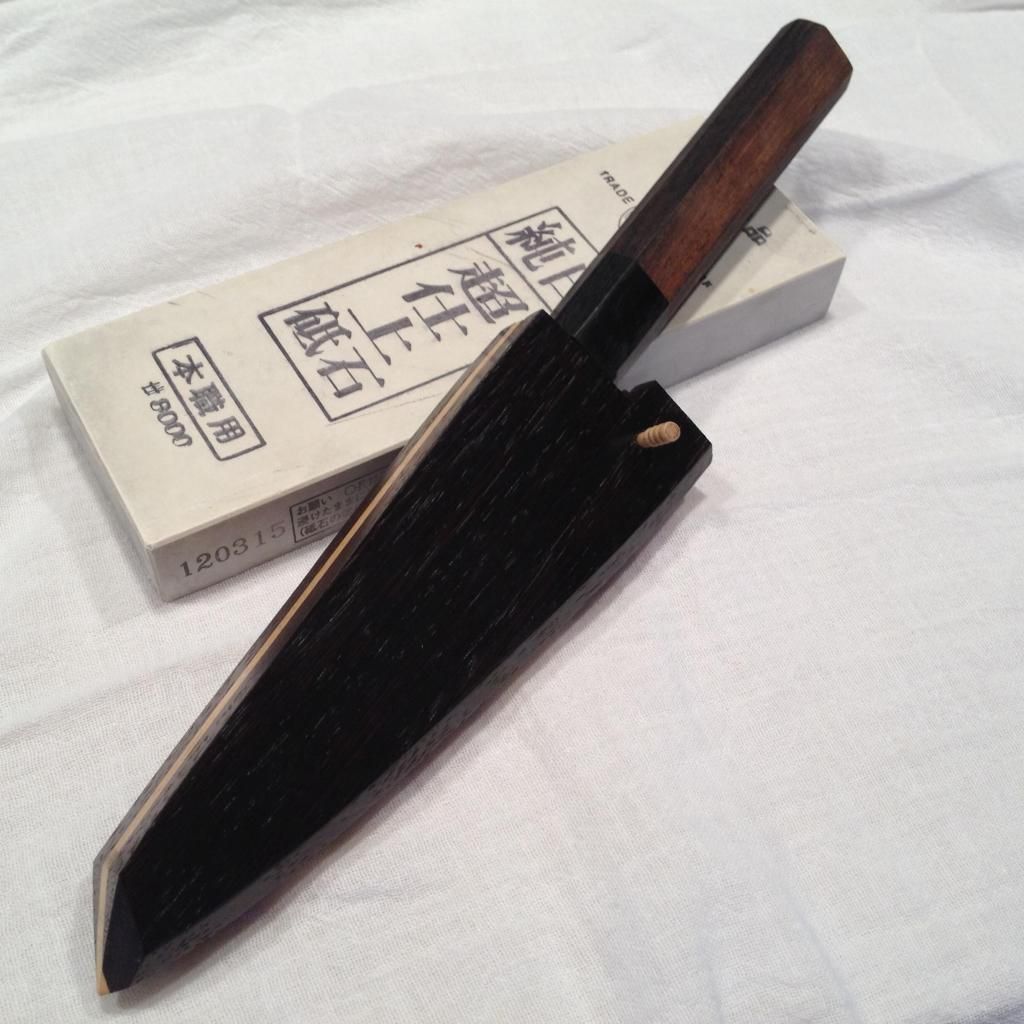 The last one is for a konosuke hd 210 and is made of zebra wood .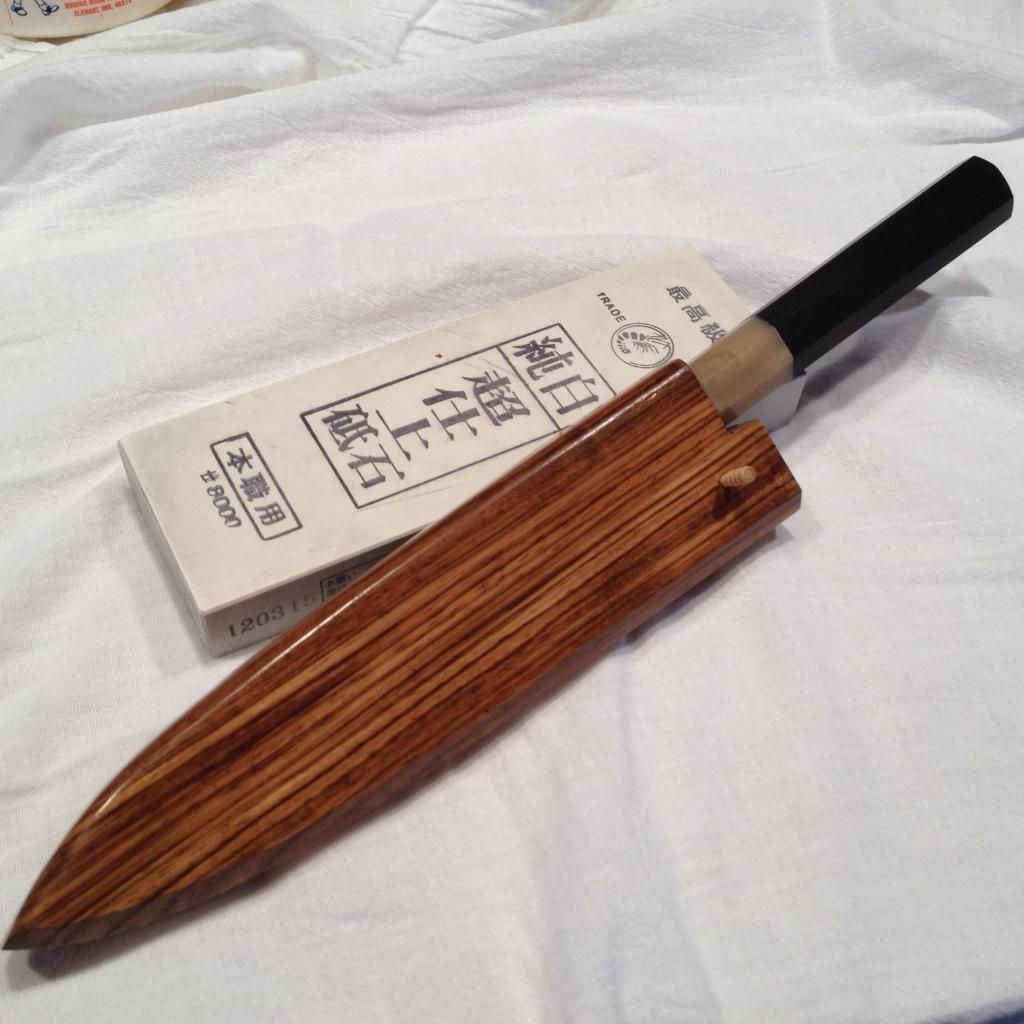 Fri Dec 20, 2013 1:06 pm
Very nice Red, you've got some skill.
Sat Dec 21, 2013 6:54 am
Thanks Jeff. I enjoy making things. A few details the photos don't really show well, the thickness are adjusted to equal the thickness of the handle so they lay flat in the drawer and don't wobble or slide around. The edges are routered to mimick the blade, rounded spine and chamfered edge. You can see this on the honesuki. Except the spine of the honesuki is left flat, because that's how the blade inside is.
Sat Dec 21, 2013 11:29 am
RED <>
Agreed... that's some nice work. Really love the i ching concept.
Sat Dec 21, 2013 5:28 pm
Like the coin! Very pretty.
Tue Dec 24, 2013 2:15 am
Nice job. I really love the use of the coin from the Masakage.
Tue Dec 24, 2013 4:37 am
Very cool sir!
Tue Dec 24, 2013 2:17 pm
Thanks guys. I have a few other ideas for some new ones. I've got about 6 more to make. I'll post some of the new ideas as I complete them.
Tue Dec 24, 2013 9:16 pm
Nice work! Those are nice!
Sun Jan 26, 2014 8:22 pm
Wow!!! Those are really nice!